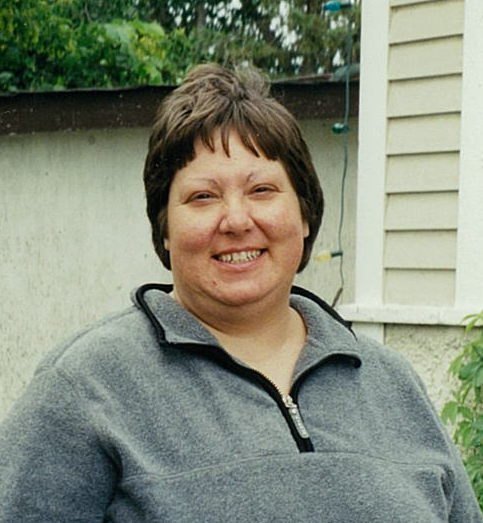 Patricia "Pat" Snyder
With sad hearts we announce the quiet passing of Patricia Ann Snyder (Burgess) of Maidstone SK on October 8, 2017. Her will to live was strong but her body tired. Pat lived with kidney disease most of her life.
Pat was born in Maidstone SK March 25,1967. She is the youngest daughter of Mervin Burgess and Lil Schimelfenig Burgess of Maidstone SK. Pat is predeceased by her father Mervin Burgess, brother, Stuart and her sister Peggy Dolan. Her family remaining behind are her mother Lil Burgess, brother Ken Burgess (Susan) and families; her nephews Doug Snell and family, Rob Dolan as well as several aunts, uncles and cousins.
The Memorial Service for Pat will be conducted from the Maidstone United Church, Maidstone, Saskatchewan on October 11,2017 at 11:00 AM.
Donations in memory of Pat may be made to the Kinsmen Telemiracle.
Pat's memorial card can be viewed or downloaded from the link below.
https://indd.adobe.com/view/20114f9a-ab90-4782-a132-46320d772e32