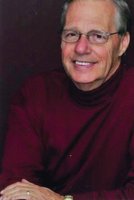 Stephen Tully
Stephen Tully passed away at the Maidstone Health Complex, Maidstone, Saskatchewan on Wednesday, November 1, 2017 at the age of 77 years.
Stephen is survived by: his loving wife, Celeste; his son, Brad Tully; his daughter, Carrie Tully (Mike) and children, Alana, Shandon and Brooke; his stepchildren, Michael (Sarah) Telenga and children, Naythan, Josh and Gaston; Nicole (Jason) Mercer and their children, Cole, Vikki and Jamie; Marc (Tiffany) Telenga and their children, Evelyn, Eisley and Otis; his step siblings, Jerry Blair and Carol Garcia; his nieces, Coresa (Doug) Novlan and Kim (Darren) Young; his nephew, Royce Vizina; and his brother-in-law, Royce Sr. Vizina.
Stephen was predeceased by: his parents, Robert and Doris Tully; his sister, Heather Vizina; and sister-in-law, Cynthia Martel.
The Memorial Service will be held at the Maidstone Legion Hall, Maidstone, Saskatchewan on Tuesday, November 7, 2017 at 1:00 PM (MST).
Donations in memory of Stephen may be made to the Diabetic Association or Pine Island Palliative Care.
Stephen's memorial card can be viewed or downloaded from the link below.
https://indd.adobe.com/view/173f5d98-9c73-431a-93dc-ef9044b0794c