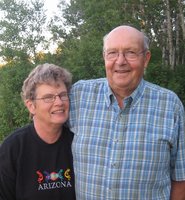 Edgar Booth
Charles "Edgar" Booth passed away at the Dr. Cooke Extended Care Centre on Sunday, March 4, 2018 at the age of 91 years.
Edgar leaves to mourn his passing: his wife, Shirley; three sons, Philip Booth, Russel Booth (Carolyn), and Brent Booth; one daughter, Allison Fallscheer (Larry); his five grandchildren, Ross Fallscheer, Haley Fallscheer, Paul Booth, Kristin Booth and Craig Booth; his great granddaughter, Austyn Ross; brother-in- law Frank Norris, niece, June Grimes (Ken) and niece, Susan Norris (Cal) and numerous other nieces and nephews, friends and relatives.
Edgar was predeceased by his brother, Arthur Booth and his sister, Margery Norris.
The Memorial Service for Edgar will be conducted from Grace United Church, Lloydminster, Alberta on Monday, March 12, 2018 at 2:00 PM.
Donations in memory of Edgar may be made to the Streamstown Cemetery Fund or the Dr. Cooke Patient Comfort Fund.
Edger's memorial card can be viewed or downloaded from the link below:
https://indd.adobe.com/view/e26ce52d-7ea2-410d-b2dc-f11aa3a393d1