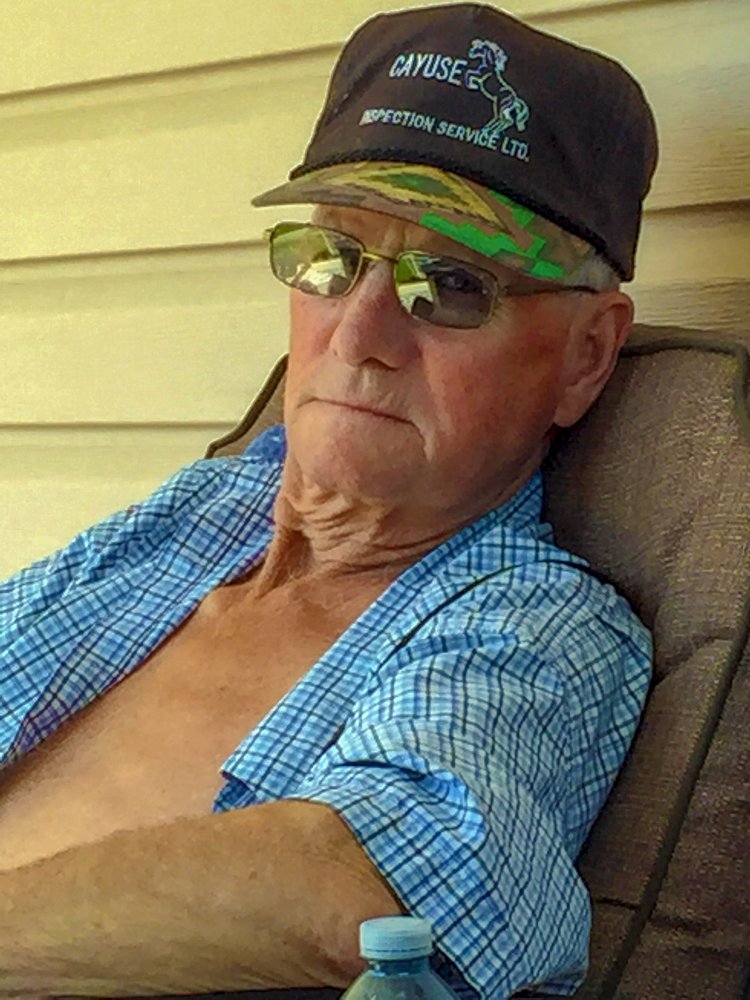 In Memory of
Lynn Barnett
1944 - 2018
Obituary of Lynn Barnett
James "Lynn" Barnett passed away peacefully at Vermilion Health Centre, Vermilion, Alberta on Friday, March 23, 2018 with his family by his side at the age of 73 years.
Lynn is survived by: his wife of 50 years, Isabelle; his son, Jim (Myrna) Barnett, grandson, Ryker; his daughter, Kim (Mark) Stieb, granddaughter, Ashton and grandson, Colby; sister, Susan (Gary) Fairbairn; Sean (Bonnie), Brayden and Cody; brother, Gordie (Laurie) Barnett; Curtis (Candis) Katelyn and Lukas; Chad (Carrie) Kalaya and Ty; late brother Wayne's family, Kathy (Murray) Peterson and family, Terry (Donna) Barnett, Gina (Jason) Almond and family, Colin (Crystal) Carswell and family, Becky (Kirby) Potter, Matthew (Cassie) Carswell and family; sister-in-law, Maxine (Gerald) Holmen; Trudy (Murray) Hames, Katelyn and Lisa; Bryna (Ian) Hamilton, Cort and Cael; Marilyn (Travis) Younghans, Laney and Jenessa; brother-in-law, Vern (Marlene) Belsheim; Amanda (Kevin) Kemp, Morgan and Madden; Melanie (Endy) Inzunza, Baya and Orlando; Erika Belsheim; sister-in-law, Sharon (Don) Pavka; Stewart (Tracy) Pavka, Dannon and Matthew; Keri (Jeff) Debnam, Willow and Jack.
Lynn was predeceased by: his father, James Curtis Barnett; his mother, Lillian Jean Barnett; his brothers, Barry and Wayne Barnett; sister-in-law, Karen Barnett; father-in-law, Melvin Belsheim and mother-in-law, Lavina Noma Belsheim
The Celebration of Life for Lynn will be conducted from Marwayne Community Hall, Marwayne, Alberta on Monday, April 2, 2018 at 2:00 PM.
Donations in memory of Lynn may be made to Vermilion Palliative Care, Canadian Cancer Society or to the donor's charity of choice.
Lynn's memorial card can be viewed or downloaded from the link below.
https://indd.adobe.com/view/c0d53b3c-188f-4012-8b76-90f97adaeb51
5101 - 50 Street
Lloydminster, Alberta T9V 0M2