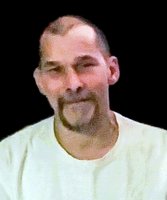 Alvin Ronald Thomas
Alvin Ronald Thomas passed away in Lloydminster, Alberta on Sunday, November 19, 2017 at the age of 58 years.
Alvin is survived by: his spouse, Georgette Chatelaine; his daughters, Christine (Kris) and Keisha; his sons, Christopher, Nicolas, Tyrell and Corbin; his step son, Logan; his mother, Elizabeth Devlin; his brother, Tim; his sister-in-law, Patreece; his brother-in-law, Caylum; his father-in-law, Paul Desnomie; his special aunt, Barb; and numerous, aunts uncles, nieces, nephews and cousins.
Alvin was predeceased by: his twin brother, Alan and his stepfather, David Devlin.
The Funeral Service for Alvin will be conducted from McCaw Funeral Chapel, Lloydminster, Alberta on Monday, November 27, 2017 at 2:00 PM.
Donations in memory of Alvin may be made to the Canadian Diabetic Association or Charity of Choice.
Alvin's funeral card can be viewed or downloaded from the link below.
https://indd.adobe.com/view/ff04bf72-c934-4a31-a374-22ec446784c2