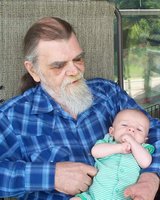 William Rothery
William Gordon "Bill" Rothery passed away at Maidstone Health Complex, Maidstone, Saskatchewan on Friday, March 8, 2019 at the age of 68 years.
Bill is survived by: his two daughters, Trina (Martin) Olsen and Tara (Timothy) Stump; his grandchildren, Emilia, Grace, Jakob, and Matthew; his sisters, Christine Rothery and Susan Rothery; his brother, Peter Rothery; his niece, Angela Skoreiko (Jessica); and his nephew, Christopher (Katelynn) Skoreiko.
Bill was predeceased by: his first wife, Jeanette; his second wife, Deborah; his father, Don Rothery; and his mother, Mildred Rothery.
The Memorial Service for Bill will be conducted from Holy Trinity Catholic Church, Deer Creek, Saskatchewan at 2:30 pm. Please RSVP via email, tco0906@gmail.com, if able to attend.
In lieu of flowers, donations in memory of Bill can be made to Holy Trinity Church - Deer Creek, PO Box 157, Paradise Hill, SK, S0M2G0 or Paradise Hill Homecare.