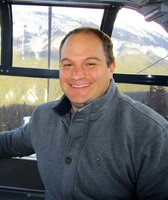 Nicholous "Nick" Peat
Nicholous "Nick" Gordon Peat passed away at the Lloydminster Hospital, Lloydminster, Saskatchewan on April 11, 2019 at the age of 36 years.
After a courageous battle with cancer, it's with heavy hearts that we announce Nick's passing. Nick was born in Kerrobert, Saskatchewan on December 15, 1982 to Ken and Arleen Peat. From a young age Nick had a zest for life. He had a strong passion for farming. Nick was a an active member of the 4H club which helped him decide on his agriculture studies. Nick went on to study at the University of Saskatchewan graduating with an Agriculture Economics degree. He started his first job in Regina then moving to Wetaskiwin and Camrose working at various financial institutions. Nick was always a hard worker who had a strong mind for finance. Nicks work in agriculture finance helped him develop strong friendships. Nick finally settled in Lloydminster where he met his wife Chantelle. Nick and Chantelle were married in Las Vegas in November 2015. They welcomed their beautiful son Benson in September 2016 who made their life complete. Nick spent his final years making lasting memories and raising his son with Chantelle. He instilled his expert knowledge of farm, construction and all transportation equipment onto Benson.
Nick is survived by: his loving wife, Chantelle; his son, Benson; his parents, Ken and Arleen; his sister, Sabrina; his brother -in-law, Shane; his niece, Sadie Pethick; his father-in-law and mother-in-law, Ben and Dianne King; as well as numerous aunts, uncles and cousins.
The Memorial Service in memory of Nick will be conducted from the Centennial Civic Centre, 5405-49 Avenue, Lloydminster, Saskatchewan on Tuesday, April 23, 2019 at 2:00 PM.
Donations in memory of Nick may be made to the Cross Cancer Institute or Lloydminster Regional Health Foundation Palliative Care.
Nick's memorial card can be viewed or downloaded from the link below:
https://indd.adobe.com/view/a1b8eec2-348f-435b-8eeb-35720dcd47ce