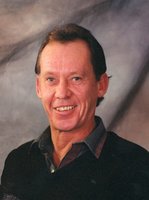 Murray Milne
Murray Alexander Milne passed away suddenly on Sunday, July 7, 2019 at the age of 71 years.
Murray is survived by: his mother, Jean Milne; his siblings, Keith (Mary) Milne, Ruth (Bruce) Hardy, Sheila (Jerry) Bouchard, and Jim Milne (JoAnne Blackmore); his nieces and nephews, Jenny (Colin) Tanner and family, Katie (Leagh) Hartwell and family, Carley (Adam) Herbert and family, Brent (Catherine) Hardy and family, Brady (Robyn) Bouchard and family, Nicholas (Aubree) Bouchard and family, Briana (Quintin) Tuchscherer and family, Jase Bouchard (Brittney Falcon), Mariah Milne (Brock Pohl), Alexis Milne (Darrin Fess).
The Celebration of Life for Murray will be conducted from the Lashburn Cemetery, Lashburn, Saskatchewan on Monday, July 15, 2019 at 11:00 AM. Lunch to follow at the Lashburn Community Hall at 12:00 PM. Everyone welcome.
Donations in memory of Murray may be made to Heart & Stroke Foundation or Charity of Choice.