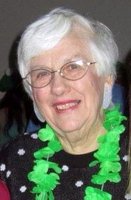 Barbara Maxwell
Barbara Mae Maxwell passed away at the Dr. Cooke Extended Care Centre, Lloydminster, Alberta, on Tuesday, August 27, 2019 at the age of 84 years.
Barbara is survived by: her loving husband, Gordon Maxwell; her children, Marilyn (Craig) Horsley, Glenda (Randy) Zelionka, Wendy Bulechowsky, Arlie (Roger) Riendeau, Lennis (Lori) Maxwell, Robert (Karen) Maxwell and Doug (Cheryl) Maxwell; her grandchildren, Andrew Horsley, Jeremy (Lindsay) McColm, Nicki (Dwayne) Lessner, Jeff (Becky) McColm, Holly (Jay) Trueman, Jesse Bulechowsky, Jamie Riendeau, Denny Riendeau, Ebony (Jonathon) Kittlitz, Jadyn Maxwell, Jenna Maxwell, Landon Maxwell, Doug Wakefield, Jeffery Wakefield, Jordan Maxwell, and Brandon Maxwell; her great-grandchildren, Ryan and Blake Lessner, Reese, Presley and Heston McColm, Annalee McColm, Tristan, Tyler and Emily Horsley, Beckett and Sloane Riendeau, Jett Riendeau, Noah Kittlitz, AJ Lampard, DJ Trueman and Taelyn Trueman; and her siblings, Lyle (Dorothy) Webb, Ardene (Walter) Cherneski, Curt (Shari) Webb, and Ada (Tom) Thompson.
She is predeceased by: her parents, Elton and Lola Webb; her granddaughter, Chantelle Marie Maxwell; her son-in-law, Reb Bulechowsky; and her siblings, Rodney Webb, Irma Grouette, and Luana Washburn.
The Memorial Service for Barbara will be conducted from St. John's Anglican Church, Lloydminster, Saskatchewan on Friday, August 30, 2019 at 10:30 AM.
Donations in memory of Barbara may be made to L R H F - Dr. Cooke Extended Care (Patient Comfort Fund).
Barbara's memorial card can be viewed or downloaded from the link below.
https://indd.adobe.com/view/0c79c63b-9e00-47bb-a87d-61652abb429e