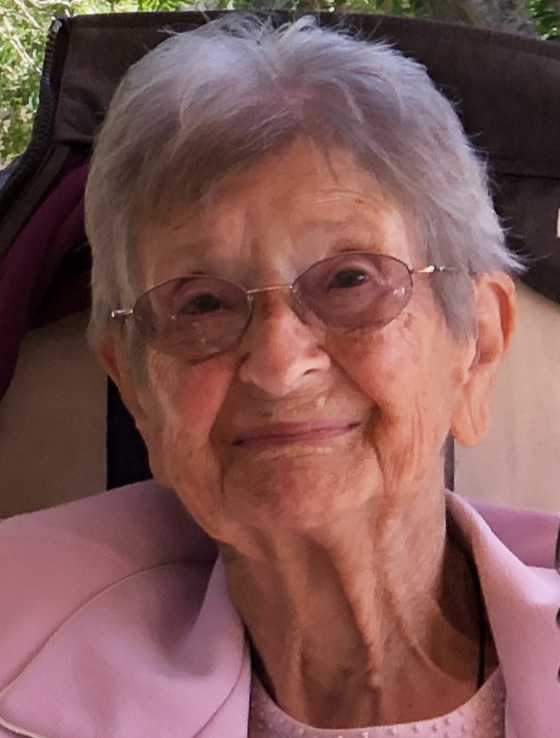 Lavina Scott
Lavina Viola Scott passed away at the Pine Island Lodge, Maidstone, Saskatchewan on January 4, 2021 at the age of 99 years.
Lavina is survived by: her daughters, Marilyn (Garry) Taylor, Bev (Dwayne) Lyons and Connie (Murray) Brausse; six grandchildren, Tanya (Sheldon) Rhinehart, Tari (Jared) Rutley, Cody (Geraldine) Lyons, Marty (Luetta) Lyons, Jennifer Brausse and Melissa Brausse; eight great-granddaughters, Jadyn, Kabrie, Ella, Georgie, Blake, Monica, Brooke and Hailey; and numerous nieces and nephews.
Lavina was predeceased by: her loving husband of 64 years, Virgil "Bud" Scott; parents, Emmanuel and Carrie Schempp; brothers, Peter, Edward and Robert; niece, Betty Chamberlain; and granddaughter, Tracy Taylor.
The Memorial Service for Lavina will be conducted from McCaw Funeral Chapel, Lloydminster, Alberta on Friday, January 22, 2021 at 1:00 PM. Due to COVID-19 restrictions, the service will be by invitation only. The service will be live streamed and posted on the McCaw Funeral Service website under Lavina's obituary at the time of the service.
Donations in memory of Lavina may be made to Pine Island Lodge.