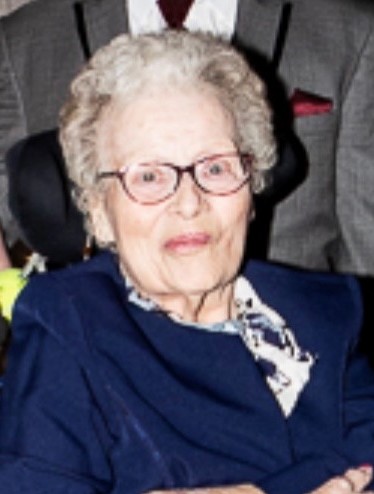 Janet Macaig
Janet Macaig, nee Glasier, past away peacefully on December 31, 2020 at Jubilee Home, Lloydminster, Saskatchewan.
Janet will be missed very much by: her daughter, Shelley (Keith) Heck; son, Lloyd (Penni) Davies; grandchildren, Tonica, Cyndal, Tatiana, Denay, Alan, Chance (Brittany) and Chealsey (Shane); great grandchildren, Athena and Gavin; siblings, Arlene, Bill (Marietta), David and Fay (Allan); sister-in-law, Sally; and many nieces and nephews.
Janet was predeceased by: her parents, Alma and Leona Glasier; siblings, George, Rose, Edith and Edward; in-laws, Archie, Wayne, Archie, Wilma and Edna.
The family would like to thank everyone at the Jubilee for their kindness. Mom liked living there for her last few years after her stroke. She very much enjoyed the activities, especially Bingo. Janet missed her little dog, Chico, very much but now they are reunited.
Donations in memory of Janet may be made to Jubilee Gems.