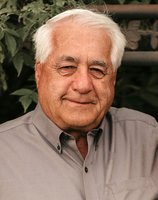 Philip Beaudoin
Philip Pierre Joseph Beaudoin was born August 20. 1951, in North Battleford, Saskatchewan and passed away suddenly on January 9, 2021.
Philip leaves to mourn his passing: his son, Blair (Mona) Beaudoin and their children, Samuel and Olivia; daughter, Rebecca (TJ) Allsop and their children Brieanna, Shaina and Leif; brother, Lloyd Beaudoin; sisters, Germaine Roy and Annette (Marcel) Duhaime; sisters-in-law, Deborah (Grant) Schmutz-Ostapiw, Darlene (Murray) Jensen, Eileen (Darryl) Schmidt and Luciana (Steve) Varey; brother-in-law, Harold (Rebecca) Mathews; as well as numerous nieces and nephews.
Philip was predeceased by: his wife, Harriette "Toody" Beaudoin; parents, Wilfred and Julia Beaudoin; brothers, Marcel Beaudoin and Daniel Beaudoin; sisters, Therese Philips and Jeanne Dimen.
Due to Covid restrictions Memorial Service is to be held at a later date.
Philip Beaudoin was a fun-loving guy. He enjoyed fishing, hunting, golfing, snowmobiling, and whatever other adventure others would invite him on. Anyone who knew him, knew how much he loved to tease…he enjoyed making others laugh. He was fiercely competitive and loved to play and watch sports. He also loved to spend time with his wife at the mountains over the years riding horseback and camping…it was one of their favorite places.
Donations in memory of Philip may be made to Walking Through Grief Society or Stollery Children's Hospital.