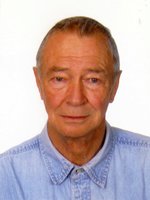 Brock Lovell
It is with great sadness that we announce the sudden passing of Brock B. Lovell, January 8, 2021 at the age of 80 years.
Brock is survived by: his wife, Donna; daughters, Peggy and Sharon; son, Robert "Bob" (Nicole); grandsons, Erik, John Robert and Nicholous (fiancée Hailey); sister, Mary "Chris" Ruhl and her children, Byron (Laurie) Ruhl, Lianne Ruhl and Colleen Ruhl (Marc Racine); sister, Myrna (William "Bill") Culham and their children, Lorrayne Laing (Marc), Darren Culham and Lesley Jorgensen (Michael Wood); great nieces and nephews, Turner, Maddox, Sawyer, Seth, Liam, Taylor, Brendan, Annabelle, Catianna and Sebastian, Amelie, Kaia and Lukas; his in-laws, Marion Lee and family, Virginia Sarginson and family, Ken Timm and family, Daniel Timm's family and Victor Timm and family;
Brock was predeceased by: his parents, John and Madeline Lovell; sister, Jeanine (Babe) Lovell; in-laws, Jasper and Marjorie Timm; and brother-in-law, Daniel Timm.
The Memorial Service for Brock will be held on Monday, January 18, 2021 at 11:00 AM. Due to COVID-19 restrictions, the service will be by invitation only. The service will be live streamed and posted on the McCaw Funeral Service website under Brock's obituary at the time of the service.
Donations in memory of Brock may be made to the Heart & Stroke Foundation.