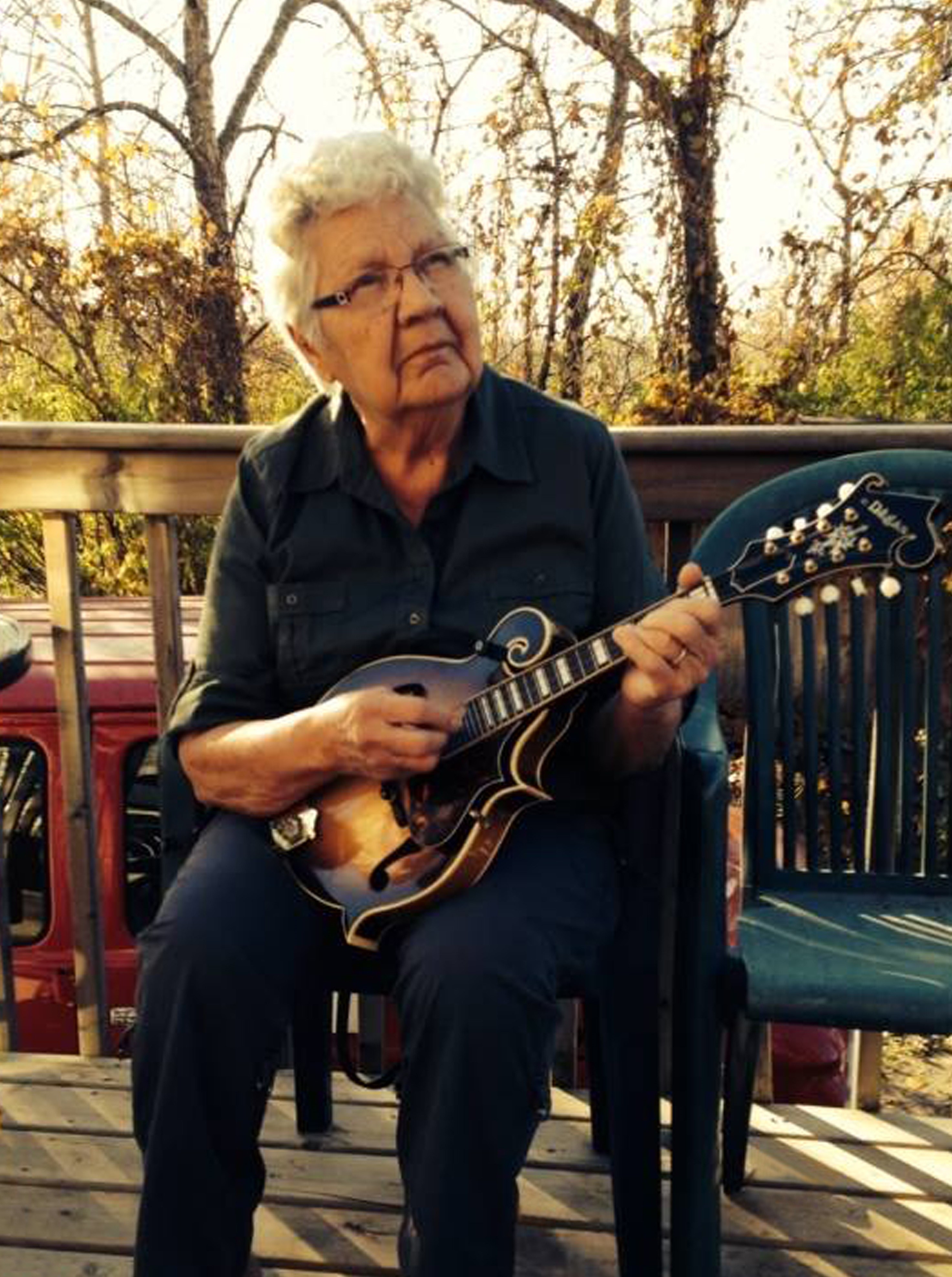 Mary Howard
Mary Esther Ruth Howard passed away peacefully at the Lloydminster Hospital, Lloydminster, SK on February 10, 2021 at the age of 90 years.
Mary is survived by: her children, Bob Howard (Donna Davis), Dixie (Lionel) Duriez, Valance Howard (Michelle Dietrich), Elaine (Lynn) Eaton, Travis Howard (Roxy Carson), Crystal (Mark) Donnell, and Glenn Howard (Dee-Dee Kopola); 15 grandchildren, Arlis Howard (Jen), Riley Howard, Logan Howard (Kelsea), Kelly Duriez (Keri Kump), Carla (Mark) Colliou, Jordan Duriez, Jesse (Paula) Howard, Jodi Howard (Nate), Delbert Eaton (Verna), Rebecca (Chad) Andrews, Jessica (Andrew) Trelford, Lindsay (Lindsey) Eaton, Melissa Donnell (Cory), Nicola Donnell and Billy Donnell; 27 great grandchildren; 4 great great grandchildren; sister, Tina Rose; and many nieces and nephews.
Mary is predeceased by: her loving husband, Gordon; great grandson, Douglas Gordon James Eaton; great grand daughter, Eva Raine Eaton; brothers, Leo, Tommy, Wilfred, Victor, Jim, Emile, Lloyd, Philip and Sylvester; and sisters, Edna McLean and Vera Edith.
The Funeral Service will be conducted from the McCaw Funeral Chapel, Lloydminster, AB on Wednesday, February 17, 2021 at 2:00 PM. Due to Covid-19 restrictions, the service will be by invitation only, The service will be live streamed and posted on the McCaw Funeral Service website under Mary's obituary.
Donations in memory of Mary may be made to Heart & Stroke Foundation or donor's charity of choice.