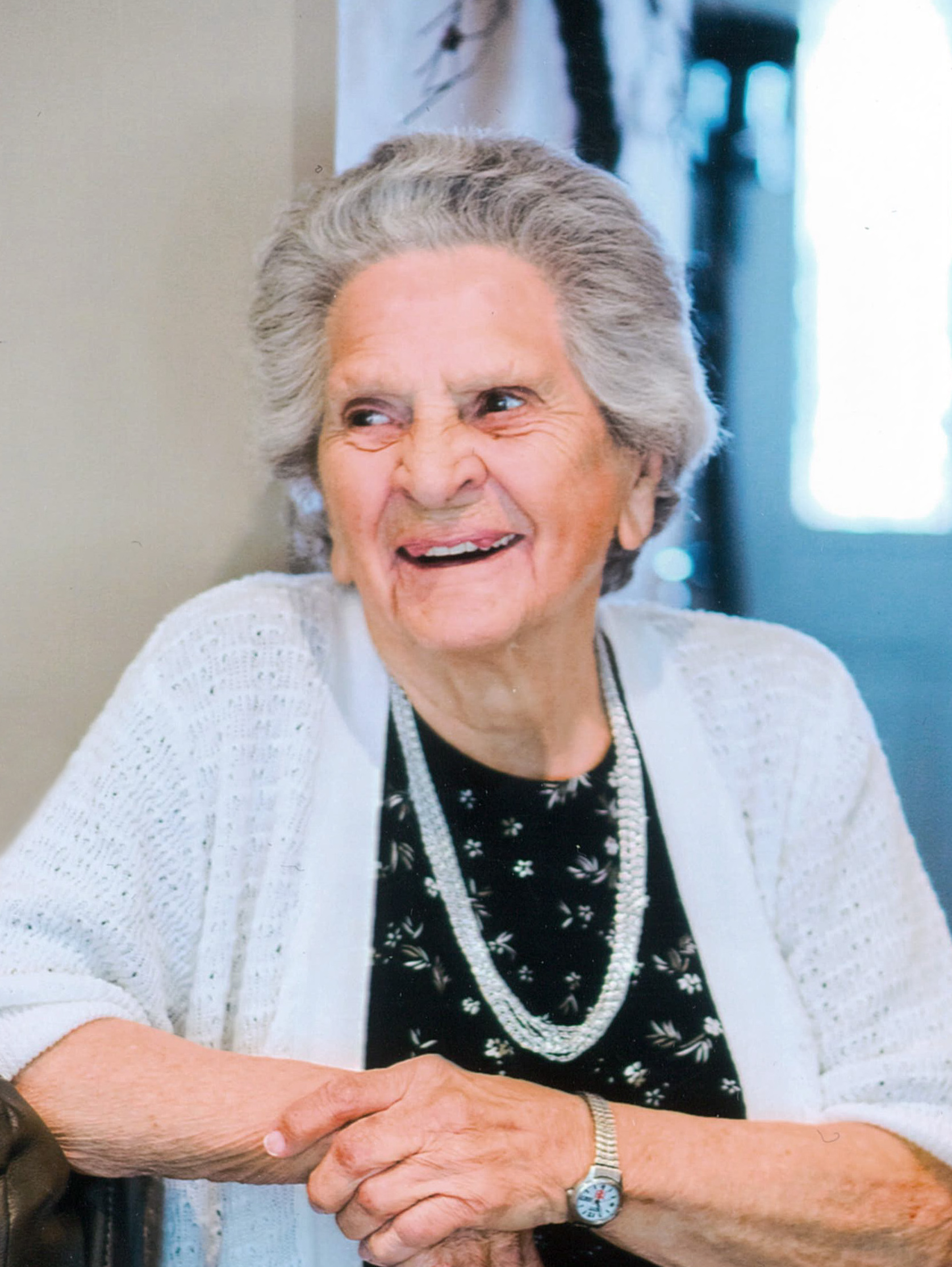 Dorothy Pollard
Dorothy Pollard, of Lloydminster, passed away at the Lloydminster Hospital, Lloydminster, Saskatchewan on the morning of Thursday, March 24, 2022, at the age of 94 years.
Dorothy was born to the parents of Michael and Rosella Schneider on November 4, 1927 in Vanguard, Saskatchewan.
Dorothy is survived by: her four children, Ellen Sabiston, Lee Pollard, Lynn (Glen) Laursen and Tracy Knutson; daughter-in-law, Deb Pollard; 11 grandchildren, Randi, Kirk, Jason (Lara), Stuart, Patrick, Leah (Justin), Erin, Michael (Cindy), Melissa (Lane), Amy (Ryan), Eathan (Halee); 14 great grandchildren, Jared, Layne, Julien, Noahh, Judy, Lincoln, Jetta, Grayson, Hunter, Paige, Reid, Paynton, Elodie, Jolie and another on the way; and two great-great grandchildren, Shelby and Jayda.
Dorothy has now joined: her loving husband, Marvin; two sons, Kenny and Doug Pollard; her parents, Michael and Rosella Schneider; one brother; and six sisters.
Dorothy had been very active in the Seniors Community through the Legacy Centre and was a long-time member of the Jubilee Jems and Foresters. Her years of volunteer work, as well as being a longtime resident of Lloydminster, Dorothy had many friends and family in the area and was a familiar face to see around town. Her card playing and baking for friends and family will be missed.
Please come and join the family in the remembrance of Dorothy at the Legacy Centre, Lloydminster, Alberta on Saturday, April 2, 2022 at 1:30 PM with a lunch to follow.
Donations in memory of Dorothy may be made to Legacy Centre (cheque's payable to: The Lloydminster Senior Citizen Society) or Lloydminster Men's Shelter.
Dorothy's memorial card can be viewed or downloaded from the link below.
https://indd.adobe.com/view/04df757b-9dd1-46d5-adc0-36ae86169bbf