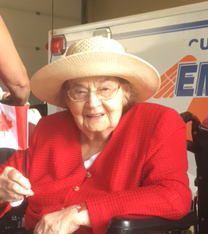 In Memory of
Evelyn Cruickshank
1923 - 2017
Plant a Tree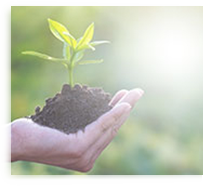 Memorial Service
11:00 am
Friday, October 13, 2017
Maidstone United Church
201 Street East
Maidstone, Saskatchewan, Canada

Get Directions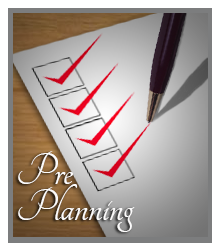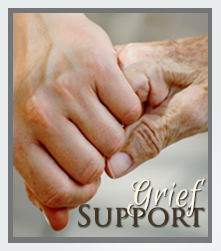 Obituary of Evelyn Cruickshank
Evelyn Louise Cruickshank passed away at Pine Island Lodge, Maidstone, Saskatchewan on Wednesday, October 4, 2017 at the age of 94 years.
The memorial service for Evelyn was conducted from the Maidstone United Church, Maidstone, Saskatchewan on Friday, October 13, 2017 at 11:00 AM.
Donations in memory of Evelyn may be made to the Pine Island Lodge Recreation Fund or Charity of Choice.
Obituary for: Evelyn Louise Cruickshank (nee Coles)
Born the third child of Arthur and Mary Jane (Jenny) Coles in the Hamre School District teacherage on September 15, 1923, Evelyn Louise passed back into Mystery just before sunrise on October 4, 2017.
Growing up in the prairie teacherage during the 30's gave Evelyn a lasting appreciation of the finer things in life… the beauty in the world around her, the support offered by community and friends, the delights of playing and listening to music, the pleasures of visual arts taking the form of painting, needle arts, sewing and quilting, and books, with a dedication to life-long learning.
At 16, Evelyn finished her schooling in Hawarden. She worked out until old enough to enroll in teacher training at Normal School in Saskatoon, graduating in 1942 with a class 1 teaching certificate. Those were the war years, and one summer, Evelyn stayed with her sister Vera in Toronto, working in a munitions factory in Toronto. She worried that, on the mind-numbing assembly line, she might have missed some fault in a grenade, that might have caused someone unnecessary harm. Evelyn's teaching career in Strongfield, Battlevale, Idanell, and Waseca schools, spanned six years.
While teaching at Idanell, a neighbour, May Donald, introduced Evelyn to district farmer, Jack Cruickshank. They were married in December 1947, and Evelyn became a farm wife and mother to Mary Ellen (1948), Charles (1950), Marjorie (1953), and Lorna (1957).
A Bookworm from childhood, Evelyn made certain that her children had access to books, ordering monthly from the Provincial Library. She read aloud to each and sometimes, from a serialized story in the Family Herald, to the whole family after supper at night. Along with Chatelaine magazine, subscriptions to Children's Digest and Humpty Dumpty came in the mail.
Evelyn took music lessons as a youth, and she offered music to her family around the pump organ and (later) piano in the farm living room, with tunes as various as "The Hokey Pokey", and "All Things Bright and Beautiful". For a time, she sang in the Maidstone United Church choir.
Gardening was a passion, and Evelyn enjoyed growing new varieties of vegetables. In April, every window sill was called into service to support troops of tomato seedlings that would, in August, produce bushels of tomatoes in a multitude of shapes, sizes and colours. Crab and apple crab trees were part of the garden, and Evelyn followed closely the fruit trees raised by farm neighbours.
In the fall of 1987, Evelyn and Jack retired from the farm, and moved into Maidstone. There, they continued to follow the growth of and to delight in, the grandchildren who had been arriving since 1974. Jack passed away in 1996, and so it was Evelyn who welcomed the great-grandchildren as they arrived, starting in 1998, taking pleasure in creating cuddle quilts for them, just as she had for her grandchildren.
Since 2012, Evelyn has been a resident at Pine Island Lodge. She enjoyed her interactions with staff there, and in particular, enjoyed the recreation programming that offered her opportunities to play Scrabble, to do art, to take part in visits with local school students, and to enjoy the music offered by community groups.
Evelyn is survived by her children Mary Ellen (Bill) Foster, Charles (Laura) Cruickshank, Marjorie (Kim) Bradley and Lorna (Ron) Foster; by grandchildren Mark Foster, Sylvia Foster, Stacy Foster, Steven Foster, Les Foster, Kathy Putnam, Morgan Hyam, Chantelle Pichette, Kyle Cruickshank and Joshua Bradley; and by great-grandchildren Austin Foster, Mercedes Foster, Marissa Tepper, Julian Tepper, Joel Putnam, Noah Foster, Cayne Pichette, Ben Foster, Jack Foster, Matthew Foster, Isla Putnam, Stone Pichette, and Anna Foster; by brother-in-law Ron Cruickshank and sister-in-law Ruth Cruickshank; by nephew Sam Coles, nieces Dale Laite, Jane Warnes, Aura Pombert and Brenda Dean.
Evelyn was predeceased by her husband, Jack Cruickshank, brother Jim Coles, sister Vera Rogatsky, sister Edna Clare, nephew Rob Leland and nephew Don Cruickshank.
Friends so wishing may make memorial contributions to the Recreation Programming at Pine Island Lodge Ltd. (P.O. Box 363, Maidstone, SK S0M1M0), Heart and Stroke Saskatchewan (1738 Quebec Ave Unit 26, Saskatoon SK S7K 1V9), Saskatchewan Cancer Agency (200-4545 Parliament Avenue, Regina, Saskatchewan S4W 0G3) or a charity of the donor's choice in memory of Evelyn Cruickshank.
Evelyn's family wishes to thank Rev. Ean Kasper for his visits, and the staff and visitors at Pine Island Lodge for their compassionate care these past six years.
Evelyn's memorial card can be viewed or downloaded from the link below.
https://indd.adobe.com/view/cd3652b4-3043-4642-b9b2-55752f4309ae
Share Your Memory of
Evelyn
5101 - 50 Street
Lloydminster, Alberta T9V 0M2