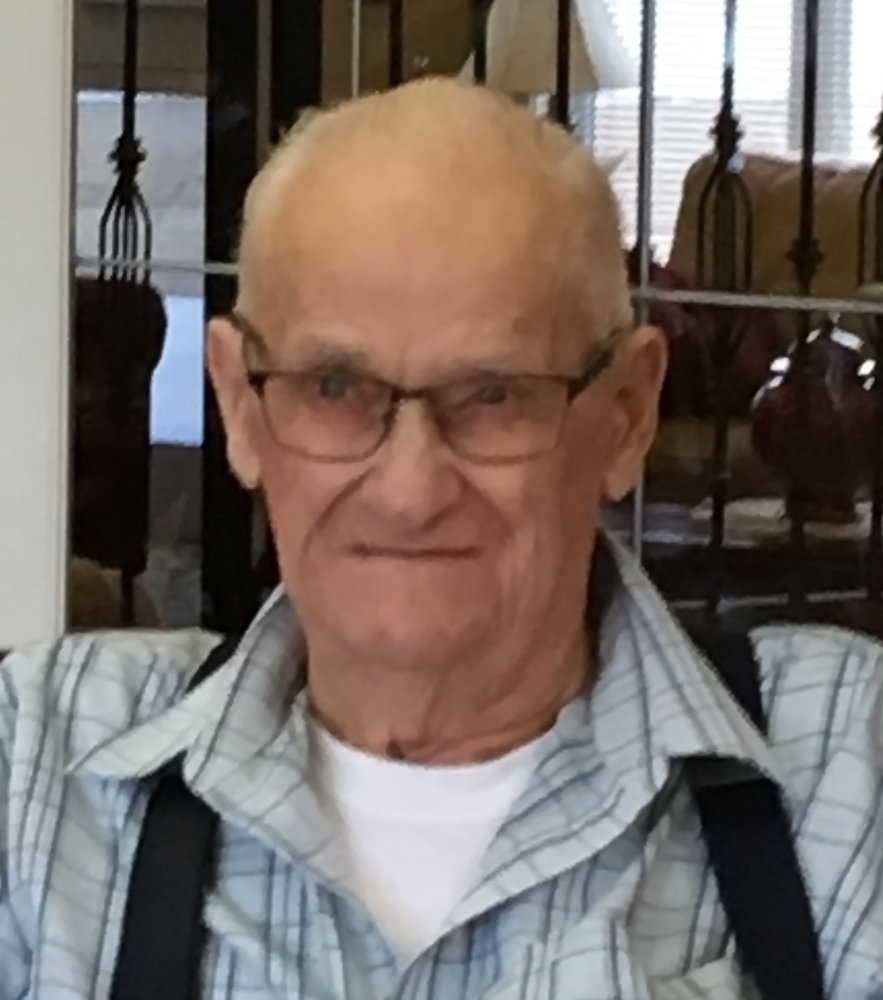 In Memory of
Edward "Ted" Fitch
1922 - 2017
Celebration of Life
1:00 pm
Friday, December 22, 2017
Grace United Church
4708 - 50 Avenue
Lloydminster, Alberta, Canada

Get Directions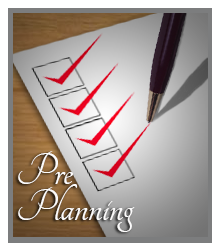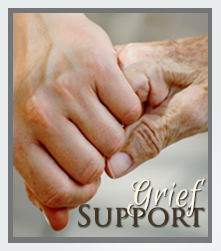 Obituary of Edward Fitch
Edward Richard "Ted" Fitch passed away at the Lloydminster Hospital, Lloydminster, Saskatchewan on December 17, 2017 at the age of 95 years.
Ted is survived by: his daughters, Lynn (Vern) Holland and Judy (Bruce) Holland; his grandchildren, Ward (Cheryl Carlson), Brooke (Chad) Smith and Jewel(Jamie) Smith; his great grandchildren, Jackson, Rowan, Maeve, Lennon and Winnie; his sister, Cicley Heath; his brother-in-law, Lornze Johnson and his sister-in-law, Loraine Geise.
Ted was predeceased by his wife, Hilda; his parents, Richard and Dorothy Fitch; his brothers, Tommy (Olive) Fitch and Johnny Fitch; his sisters, Eva (Alwyn) Elliott, Peggy (Lorne) Davidson and Isabel (Louis) Gabrielson; and his brother-in-law, Norman Heath.
The Celebration of Life for Ted will be held on Friday, December 22, conducted from Grace United Church, Lloydminster, Alberta at 1:00 PM.
In lieu of flowers donations in memory of Ted may be made to the Canadian Diabetes Association, Canadian Cancer Society or to the charity of donor's choice.
Ted's memorial card can be viewed or downloaded from the lik below.
https://indd.adobe.com/view/1e7ae713-601e-4bae-a258-2d2add075daa
We are gathered here today to honor and celebrate the life of Ted Richard Fitch, lovingly known to us as Teddy. My name is Brooke Smith and joining me today is my sister Jewel Smith, and we are Teddy's granddaughters. Before we begin we want to thank everyone for celebrating Teddy's life with us today. It means a lot to our family to see everyone here even though Teddy wasn't one much for crowds.

Teddy was born on April st\ 1922 in Lloydminster. He would argue that it was April 7th, so that's the day we always celebrated. Ted was born to Richard and Dorothy Fitch who homesteaded the family farm in 1905, and was home to Teddy for 91 years. He started farming with his dad at the age of 15, and later by himself at the age of 19 assumed responsibilities.

Ted and the love of his life Hilda Johnson married in 1950, where she joined him on the family farm. Soon after, they were blessed with two daughters, Lynn and Judy. As time passed and their daughters grew, they were then blessed with two son--in--laws Vern and Bruce Holland. Both couples decided to make the farm their home for many years, and this gave Teddy a strong sense of pride and joy. He enjoyed watching and help raise his three grandchildren on the very farm that he grew up on.

Those remaining to cherish precious memories are: His loving daughters Lynn and her husband Vern, Judy and her husband Bruce, his three grandchildren Ward and his fiance Cheryl, Brooke and her husband Chad and their three children J axon, Rowan and Maeve, and Jewel and her husband Jamie and their two children Lennon and Winnie; his sister Cicely Heath; his brother--in--law Lorenz Johnson; his sister--in--law Lorraine Geise; as well as numerous nieces and nephews.

Ted was predeceased by his wife Hilda in 1988, as well as his father and mother Richard and Dorothy Fitch; his siblings Eva Elliot, Peggy Davidson, Tommy Fitch, Isabelle Gabrielson, and little Johnny Fitch.

Teddy was a gentle man, not extravagant. He had a quiet nature, but you could always count on him being honest. He would always joke he was baptized in the rain. He wore a brown cowboy hat or a Wheat Pool cap, boots and suspenders. He enjoyed the simple things in life like peppermints, ginger ale and ice cream. Grandpa Teddy always had a well--stocked freezer full of Revels, fudgesicles and drumsticks that he would share with us grandkids. Many of my memories are of him in his black recliner watching the Price is Right or reading the newspaper; Or him looking out the picture window in his dining room with a cup of coffee and seeing what the day would bring.
Many will remember him with a cigarette tilted out of the left side of his lip, driving his navy blue truck, trying to see what the neighbours were up to. It would give him a lot to talk about at supper time.

He was hard working, strong, and his mind was sharp as a tack Because of this, he was fortunate enough to live on the Fitch/Holland farm for_ 91 years, until he moved to the Hemstock. He was proud to say he could run a tractor until the age of 90 and help Vern and Lynn. He was an inventive "fixer" for his machinery, and actually most things come to think of it. He never left anything ungreased; he never missed an oil change. What he couldn't figure out, he would stay up half the night until he had the answer. A memory that comes to mind is when Jo had just bought a new bin, and Teddy being Teddy, was worried about the grain overheating, so he drilled a hole in the brand new bin!

Teddy was a crack shot. He actually saved the farm dog Muktuk from getting seriously injured by a badger by shooting it off as they were fighting. In his later years, he would rid the farm of the dreaded sapsuckers. He liked the trees Buba planted in his yard and didn't want them harmed. He could be found sitting in his law chair waiting for a sapsucker to land on a branch and -Pow! - one less sapsucker.

He was strong. One time, Ward and I were driving around on the A TC, near a sand pit in the field. The ATC wasn't very stable and started to tip. Teddy reacted quickly and as the vehicle was falling over, he grabbed it and put it back on its wheels not even breaking a sweat.
After Buba passed, many memories we all shared are the family suppers. He appreciated the meals that mom and Lynnie would cook, but had no hesitation to opt out if it wasn't to his liking. Don't feed him ham. I guess Buba's cooking spoiled him. One of his favourite desserts were lemon butter tarts that she would make.

Teddy loved and expected his daily phone calls from Judy and his visits from Lynn. He was always up to date on his grandkids' lives. If mom missed calling him one day, he'd be quick to ask why she hadn't called and where she was. Transitioning into the Hemstock, he was comforted by those calls. He adapted as best he could to his new home. He looked forward to his weekly visits from his sister Cicely , and loved it when any of his family popped in. He cherished his occasional trip to the farm, especially during harvest. Thank you L ynnie and Jo for giving him that.
While sharing memories this week, we came up with some things that we felt Teddy taught us ... So here are
Teddy Fitch's 10 rules to live by:
-Find your calling in life .. .for him that was farming
-gentle men are the strongest men
-Slow down .. Jewel!...better late than never
-When you're tired, go to bed ... company will eventually get the hint and leave
-Work hard and be proud of your work
-Cowboy hats and suspenders are totally acceptable attire for ANY occasion
-honesty is better than tactfulness
-Love your family deeply, no matter time or distance apart
-When in doubt, duct tape, wd40 and spray paint fixes most things
,, There's really no place like home

We want to say a special thank you to the doctors and nurses at the Lloydminster Hospital for their kind and gentle care. A sincere thank you to Joel McCaw and staff for their guidance and compassion. We want to thank Rev Paul for the beautiful service and the United Church for the music and luncheon. We finally want to thank the staff at the Hemstock for helping Teddy feel at home as much as he could.
In true Teddy fashion, he remained himself until he passed. He continued to be strong and loving, and even shared his firm handshake and unmistakeable chuckle with loved ones right until the end. If you knew Teddy, he never left home without his hankies. Even during his last few days, he still reached for that hankie in his left pocket. He was even able to have one last lemon butter tart that he loved so much, but this time from his Brookie. . In his final days he expressed that he was ready to go home, and finally see his Hilda. Two days before he passed, he told Lynnie to wish everyone "a very Merry Christmas".

So, from Teddy, Merry Christmas.
Share Your Memory of
Edward
5101 - 50 Street
Lloydminster, Alberta T9V 0M2