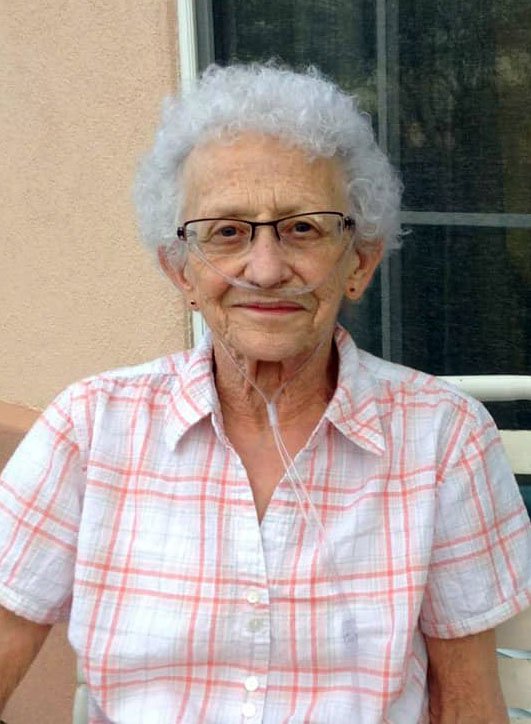 In Memory of
Gert Jeffery
1941 - 2018
Memorial Service
10:30 am
Thursday, May 31, 2018
Lloydminster Exhibition - Prairie
5521 49 Avenue
Lloydminster, Saskatchewan, Canada

Get Directions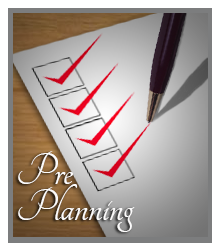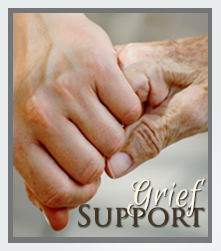 Obituary of Gert Jeffery
Gertrude "Gert" Annie Jeffery passed away peacefully with her family by her side at the Lloydminster Hospital, Lloydminster, Saskatchewan on Monday, May 28, 2018 at the age of 76 years.
Gert leaves to mourn: her children, Darwin Jeffery, Laura Patterson and Lorinda Jeffery (Clark Laing); her granddaughters, Lani Kopp, Teri-lynn Sadek (Chris) and Karla Patterson; her great grandson, Hugo Lloyd Sadek; her siblings, Harold Tupper (Linda), Charlotte Langridge and Vern Tupper (Donna); and numerous nieces, nephews and cousins.
Gert was predeceased by: her loving husband, Lloyd; parents, Haskell and Lillian Tupper; and siblings, Olive Lange, Delbert Tupper, Haskell Tupper Jr. and Ken Tupper.
The Memorial Service will be conducted from the Prairie Room, Lloydminster Exhibition, Lloydminster, Saskatchewan on Thursday, May 31, 2018 at 10:30 AM.
Donations in memory of Gert may be made to the Alberta Lung Association or Charity of Choice.
Gert's memorial card can be viewed or downloaded from the link below.
https://indd.adobe.com/view/7dd9a0ac-2007-4f6c-aa72-6dc9f7216f59
Gert's Eulogy
Gert Jeffery was born August 12, 1941 in Lloydminster, Saskatchewan to Haskell and Lillian Tupper. She was the sixth of eight children. From oldest to youngest, there was Olive, Delbert, Haskell Jr, Ken, Harold, Gertrude, Charlotte, and Vernon.
Gert attended Silver Willow School from Grades 1-7, then went to school in Marwayne for Grades 8-11 and completed Grade 12 in Kitscoty. She was in CGIT, Canadian Girls in Training, while attending school. After graduating from high school, Gert took a secretarial course at Millers Business College in Lloydminster. She started working at the CKSA Radio Station, then went to Domtar.
On May 10, 1961, Gert married Lloyd Jeffery from south of Kitscoty. They worked by Kitscoty for the Bucks and for Jack and Helen Leighton for five years as hired farm hands. Darwin, their first child, was born in 1961. Laura Lee was born in 1962, and Lorinda Faye was born in 1963. This completed their family.
Gert started working at the Lloydminster Hospital in 1966 as an accountant and became the Director of Finance. She retired in 1997, although for three years after this, she continued to go in to assist at the hospital. She was so good at her job that it took two people to replace her.
For a couple of years after retirement, Lloyd and Gert spent the summer months at Ministikwan Lake with their little camper. They would come back to Lloydminster once a week to cut grass, check mail and freeze garden vegetables.
Gert played softball throughout her school years, as well as later with the hospital team. She five-pin bowled in a league for at least twenty years, and once she was no longer able to bowl, she still went down to the bowling alley to watch her friends bowl and to visit. Both Lloyd and Gert curled in a mixed league in Kitscoty. Once she retired from curling, Gert became the curling informant for family and friends. She updated Facebook regularly and provided printed schedules to those who wanted them to ensure everyone knew the curling schedules and scores.
Lloyd and Gert had a family cabin at Whitney Lake, where many weekends were spent and enjoyed by all. Big Jim, Sharon,Tracy, Shelby and Little Jim Bulmer spent many weekends with them. They all had fond memories of fishing, berry picking, lawn darts, and horseshoes. Family holidays included trips to Disneyland and Las Vegas, and Lloyd and Gert had many vacations to the Hawaiian Islands, as well as Mexico, Jamaica, and going on a cruise. Gert always thought it would be awesome to see the lights of Las Vegas. So in 2011 Gert, her two daughters and 3 granddaughters enjoyed a trip to Vegas. And it was everything she had hoped it would be.
Gardening was Gert's pride and joy, although her kids did not find weeding quite as relaxing as she did. The garden was bountiful, and Gert enjoyed sharing the fruits of her labor with family and friends. Every year, she canned pickles, jams, tomatoes, and more. Not only did Gert have gardens, she also had numerous house plants which she carefully nurtured year in and year out. Many discussions were had about whether it was the right time of the moon to be planting or transplanting. To this day, Gert's grandchildren's footprints are proudly displayed in her flower bed.
After her kids told her she could no longer have a garden, Gert's friendly neighbors, Rick and Janet, took over her garden. They planted, weeded, and were kind enough to share what they grew with Gert. They also took over shovelling snow and cutting grass, which her family is forever grateful for.
Other favorite hobbies of Gert's included crocheting blankets, baby outfits, and artwork for her children and grandchildren. She also enjoyed needlepoint, cross-stitching, Artex painting, puzzles, and of course, playing cards and Scrabble. Lloyd and Gert's house was the gathering place for all family functions, and it was a guarantee that hours of cards would be played anytime there were people around. Gert had strict house rules for the card game Hand and Foot, which was a family favorite. Heated discussions were often had over the rules, but Gert made it clear that it was her house and therefore her rules.
Gert's greatest joy of all were her children, grandchildren, and great grandson. She was the backbone of the family and adored by everyone. She was also known as the family historian for both sides of the family. All of the family members who spent Christmas with Gert at her house this past year are very thankful to have had the time with her.
Gert was the caregiver for many, many people and an avid supporter of many charities. She enjoyed keeping up with family and friends on Facebook and relied heavily on her grandchildren for technical support with her computer. Her granddaughters could expect a phone call at any time asking what a pop-up message meant and how she should fix it.
Each day, Gert had three regularly scheduled appointments. At 7:00am, her brother Ken would come by for coffee. At 8:00am, her sister Charlotte would call her to chat. And in the evenings, her daughter, Lorinda, would call for a daily update.
Once Gert was on oxygen, she had limited mobility and was very appreciative of all the help she received over the years. Her dear husband, Lloyd, passed away on New Year's Day in 2016. Although she greatly missed him, Gert was determined to continue living life to the fullest. She enjoyed getting out to get her hair done and go shopping. In April 2016, she travelled to Arizona with Laura and Lorinda to receive stem cell treatment at the Lung Institute. She was willing to do whatever she could to stay strong and healthy for her family.
Lani, her oldest granddaughter, has special memories of playing through the deck rummy with her grandma and how her Grams would never let her win. She also remembers crawling into bed with her Grams and Gramps after having a nightmare. They were always there for her.
Teri-lynn fondly remembers her frequent calls to her Grams about gardening and cooking tips, updates about Hugo, and her Master's homework. They had a special bond over food and loved to chat about new recipes they had tried. She is very thankful that her son, Hugo, had the privilege of spending time with his great grandma.
Karla had an especially close relationship with her grandma. She went to her Grams' house every day for lunch and lunch was usually ready and waiting for her when she arrived. The two of them often played cards, did puzzles, and decorated the house together for the holidays. Karla was a big help to her grandma as she would get groceries, do house cleaning, and take her Grams to her appointments. She learned quickly that Gert was very stubborn and knew how she wanted things done.
One of Gert's nephews, Jake, perfectly described her when he sent his condolences to the family earlier this week. He wrote, "Please allow me to send my thoughts of a woman that has the soul of an angel. A lady not concerned with herself and would give my dad heck for not having the correct amount of oxygen with just one glance. You guys were blessed to have my Auntie Gert in your life. I guess not being selfish, you guys allowed Auntie Gert to be with us. You shared with us a magnificent person who I loved so much."
So you can see that we celebrate a life well lived. Gert, or Trixie as she was affectionately called by many, may have been small in stature, but always big in heart and strong in spirit. We will continue to honor her memory by looking after each other as our broken hearts mend. By thinking of her often as we enjoy our gardens this summer. By enjoying the possibilities and the beauty in everyday and by living life with a generous heart. These are just some of the values Gert bestowed upon us as her family, and she would be happy to know that we will continue to reflect them in our own lives.
Gert will be missed by so many people, but forever remembered in all our hearts.
Share Your Memory of
Gert
5101 - 50 Street
Lloydminster, Alberta T9V 0M2