In Memory of
Bill Ritchie
1927 - 2018
Funeral Service
2:00 pm
Monday, June 25, 2018
First Lutheran Church
2925 - 57A Avenue
Lloydminster, Alberta, Canada

Get Directions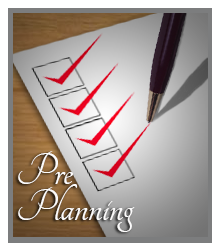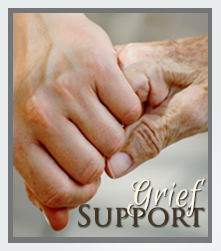 Obituary of Bill Ritchie
John William "Bill" Ritchie passed away at the Dr. Cooke Extended Care, Lloydminster, Alberta on Sunday, June 17, 2018 at the age of 90 years.
Bill is loved and remembered by: three daughters, Brenda (Reid) Findlay, Karen (John) Shane, Sharen (Rod) Scammell; eight grandchildren, Kirsten (Aron) Halter, Kent Findlay, Matthew (Alyssa) Scammell, Michael Scammell, Cory Scammell, Ritchie Shane, Carson Shane and Dylan Shane; five great grandchildren, Brayden & Kody Halter; Brooklyn, Briella & Brody Scammell; and all of his nieces and nephews.
Bill was predeceased by: his wife, Alice and sister, Katherine (Kitty) Halls.
The Funeral Service for Bill will be conducted from First Lutheran Church, Lloydminster, Alberta on Monday, June 25, 2018 at 2:00 PM.
Donations in lieu of flowers in memory of Bill Ritchie may be made to Dr. Cooke Patient Comfort Fund or donor's Charity of Choice.
Bill's funeral card can be viewed or downloaded from the link below.
https://indd.adobe.com/view/19f06c3b-fdc4-4b34-9023-865f2adc5a18
Eulogy ~ by Tim Nerbas
John William (Bill) Ritchie was born to William Adelbert and Violet Ritchie Aug. 20, 1927 in the Lloydminster Hospital. A nurse told Bill's mom, he was a "puny" baby and she would never raise him. Boy – that nurse would be surprised today – 90 years later!
Bill was baptized at Landrose School by a United Church minister. Bill always said he had the best parents – times were not always good – but they had everything they needed. Bill attended the Broughton school and completed grade nine. Broughton was a one room school with grades one to nine. High school had to be taken by correspondence. Broughton school was located about a mile north west of the Ritchie farm. Bill and his sister Kitty would either walk, ski or ride horseback to school. For Bill and his sister, Kitty, there were lots of chores but there was still time for entertainment. Often in the summer they would get together with neighbors and have a ball game and every Sunday they would have a picnic at Big Gully Park. In the winter they would clear off their slough, and skate and play hockey on it. The highlight of the winter was going to Lloydminster, by sleigh or cutter, to the show at Christmas time. There were lots of community socials that they took in as well. After his schooling, he remained on the farm but he also took odd jobs to earn some money. For example: stuking bales for 25 cents an acre and he got two dollars a day when he would drive a team of horses pulling a wagon in threshing season. When Bill was nineteen, he got a job grading roads that paid a dollar per hour.
The lifestyle changes that Bill witnessed in his lifetime are pretty amazing; from working with horses to operating larger modern equipment, from using oil lamps to the convenience of electricity. It's no wonder that every time Brenda would "face time" with Bill to Sharen or Karen, he would say; "I don't get how that works!" Brenda would tell him, "I don't either dad!"
In 1950, after his dad's sudden death, Bill and his mom continued to live and work on the farm growing grain and raising beef cattle. At harvest time Bill and Ferd Hippe worked together to get their crops in – Alice was Ferd's sister and this is how Bill and Alice met. In 1959, Bill's mom moved to Lloydminster. It was also in 1959 when Bill and Alice married, on Easter Monday, March 30, 1959. Their marriage was blessed with three daughters, Brenda in 1960 and Karen and Sharen in 1961. Bill was active in the community and in the church. He was involved with the Sask. Wheat Pool, the Farmer's Union and different agricultural boards, as well as various boards with the church. He was a councillor for the R.M. of Britannia and he was a Big Brother - but most of all he loved farming and its lifestyle, he instilled good work ethics into his daughters and taught them how to run machinery, feed the steers, move cattle to pastures, bring in the milk cows and milk them. He taught the girls how to shoot off a shot gun to scare the ducks off the swaths. Sharen was the master of shooting – she could always hit the tin can with the .22!
Bill and Alice enjoyed travelling as well. Their first air travel holiday to Hawaii with good friends Gordon and Verley and the Nobles and Draves' was much enjoyed. Later trips to Alaska, Germany, Arizona and one bus trip to Mexico (where Bill said 'next time I'm driving!') There were many trips exploring our country... Eastern Canada, PEI, Churchill , our own province of Saskatchewan - and on and on. They enjoyed taking the 5th wheel to the lake to camp. Who else would stand in their campsite and sing O Canada!! Only Bill!! Bill had a sense of humor that would make anyone smile and laugh!
It wouldn't be right if we didn't add some humor into this eulogy – because this week we have heard over and over of his great sense of humor.
There is one story we have to share to illustrate how quick Bill was with a witty answer:
Bill and Alice were out at Reid and Brenda's for supper. Bill was sleeping in a chair, it was almost supper time, Alice called Bill to come for supper a couple of times raising her voice a little each time. No response from Bill. Brenda went over to shake him and it took him a while to come to. When he finally woke up, Brenda says, "Geez, Dad, we thought you were dead!" Bill calmly replies: Did you order the coffin?
A few years ago, while going through Bill's purple shield book – the girls asked Bill some of the suggested questions: Here are the questions and Bill's answers:
What is your hobby? Work
What are your favorite places? Bed
What are your favorite things? 1. Chocolate pie 2. Second piece of chocolate pie
I want my family to remember me for: Reid piped in: "a long, long time!" however Bill's answer was to appreciate the things we do.
Another question was: If I could live my life over again, I would… Bill answered: Do the same thing! Bill had no regrets in life and was happy doing what he was doing!
Bill and Alice enjoyed taking in activities locally, celebrating occasions or local concerts, rodeos and chuckwagon races and let's not forget the ball and hockey games, school and 4-H activities for their grandchildren. They would be there cheering them on.
Bill and Alice moved into the Pioneer Lodge in February 2011. They loved it there, so many great people – they always said – "what's not to like about this place".
After Alice passed away in May 2015, Bill remained at the Pioneer Lodge until April 2016. His loss of mobility forced a move to the Dr. Cooke Extended Care facility.
Bill and Alice always kept things simple - if something was worn out or not being used anymore it went out. The girls however decided not to keep things as simple as dad's request regarding what flower to put on his casket. Bill told the girls he would be good with a thistle on his casket. Well, the thistles aren't quite in bloom yet, so it was decided to go with the single rose. For those of you that were at Alice's funeral – it was explained how a single rose on her casket was her wish, keep it simple with the focus on the cross. The single rose on Bill's casket is a reminder of the love that was shared between Bill and Alice and the love they shared with their girls and their husbands, their grandchildren and their great grandchildren. The girls know what a great dad they had – he was encouraging, honest, dependable, fun and most of all, he loved everyone the same.
Here are some Grandchildren Memories:
From Kirsten:
Memories of my grandpa.
It's hard to name just a few as there are so many good memories. I'll never forget the silly faces he would make at us, or jokes he would tell . He would do anything to put a smile on our face. Every birthday, he would write a special card, he never just signed his name. He would say something special or something funny, like, spend your money wisely…. Buy beer! I remember having hot dog roasts in the gully, suppers in the field at harvest, combine rides, and the snow piles he would make for us to toboggan down in winter. No matter where I lived, grandma and grandpa always came to visit. I fondly remember them picking me up in Brooks when I lived there one summer, to take me on a road trip to Montana. Grandpa even got the grumpy U.S. Border Guard to laugh! He always made time to take us to rodeos and chuck wagon races. He taught us how to pick the winning team so us cousins could bet quarters and see who had the sharpest eye at picking out the team that turned the corners best. My fondest memory of grandpa is the love we shared for horses. He bought a horse just so he could come riding with me. I'm pretty sure the whole countryside knew we were out for a ride, because he was always belting out a classic tune! He rode with me until he could barely get on and off. He told me one day he just needed the front end loader to get him off! I will never forget grandpa, and all that he taught me.
These are Kent's memories:
When I was younger traveling back and forth from Edmonton to visit cousins – there was always a guaranteed stop at Dairy Queen in Vegreville there and back.

Being treated to milkshakes in the old Co-op cafeteria and grandpa getting the last of the milkshake sucking through the straw VERY loudly. The more we were embarrassed, the louder and longer he sucked that empty straw!

Hanging out with grandpa and going in for lunch and getting grandma's world's greatest homemade soup. Grandpa and I would crack jokes and bug grandma.

Playing cards with grandpa and grandma

Going to rodeos and chuckwagon races.

They would come and watch my hockey games.

Help from grandpa taming and halter-breaking 4H steers and getting jerked around by one particular 4H calf.

I loved to be with grandpa in the tractor when I was younger and in later years combining in the same field with him and not being able to come close to getting as much swath picked up as him.

Helping him fix up stuff around their house.

Setting mole traps and gopher hunting with grandpa – he was a good shot!

I learned a lot from working with grandpa, growing up on the farm with him and for that I will be forever thankful.
From Matt:
There are many fond memories of grandpa from younger years to older. Hanging around the farm was always a great place to be with grandpa whether "working" in the shed with him, coming along to feed the cats, or shooting at an empty can in the yard, the times were always memorable and his nickname of "Silly Billy" was well deserved. The time camping with him and grandma in the trailer in Edmonton or getting to chauffeur them to an appointment and getting treated to lunch are a few specific memories that will always be cherished. Grandpa was a fantastic man and was always making you laugh or ready to lend a hand to anyone who needed it. Like the time that we were in the west Edmonton mall parkade in the winter and he insisted on helping out a lady who's car wouldn't start with a boost even though the tow truck was on the way. I will always be thankful for the time I shared with him.
Memories from Michael:
Some of the best memories with grandpa were during our younger years. He would always be willing to drive up to Edmonton just to pick us up and take us back to the farm for a week. The farm was grandpa's happy place, he always had something on the go to keep us busy when we got there. Taking us shooting gophers, joining him in the tractor or helping work on one of his many projects he had on the go.. Our little hands were never treated as an inconvenience. He always loved having us there to laugh at all his jokes and to share stories with. His work ethic, sense of humor and integrity will always be instilled in our family and we will all remember and love him forever.

This is from Cory:
My memories of Grandpa when I was younger were of him always making us laugh. It often involved funny faces or getting us to bug Grandma when Grandpa and I were in the back seat and Grandma was riding shotgun. It would always lead up to Grandma saying, "Oh William!"
I will remember Grandpa Bill fondly. Every birthday I received hand written letters in my birthday cards that I looked forward to. The letters consisted of storytelling, jokes and the adventures that day of Bill and Alice. Grandpa would always mention in the letters, "never get old, stay young" before signing off 'old fart'
This is what the Shane Boys wanted to share:
We have many fond memories of being with grandpa Bill, especially at the farm. He let us help with chores and took us on the tractor or out shooting cans in the field. Grandpa always had time to listen to us play a song over the phone whether it be on the violin, piano, saxophone or guitar. We always smile when thinking about grandpa taking his dentures half way out of his mouth to talk to us or saying the rhyme " Bean, beans, the musical fruit.." Grandpa could always make us laugh.
Tim Nerbas
And finally I would like to share a few personal thoughts of Bill. My name is Tim Nerbas. Bill was my Big Brother in the mid to late 70's. The Ritchie's became my extended family. He taught me how to drive a ½ ton, a tractor and a 3 ton grain truck. When I was 12 he gave me a 2 minute lesson on how to drive the 3 ton as we drove from the edge of the field out to where the combine was sitting. I proceeded to follow the combine around the field and when we got back to where we started, he stopped, he came over to the 3 ton and said good job - did you know that I unloaded a hopper of grain on the truck. I had been so nervous that I had no idea. Later that day Brenda showed me how to shift gears.
I also remember haying and combining with Hippe's. I remember his love for Ford trucks and cars and his passion for John Deere. Ferd Hippe drove a Case tractor and he would tell me that it takes 2 Cases to match 1 John Deere. I attended many rodeos in Lloydminster and Edmonton with Bill. And Bill loved listening to the Camrose radio station. He would always come in after chores to tell Alice and anyone who would listen the joke of the day.
There were also the teaching moments: always making sure I said thank you or you're welcome. He would also explain to me how important compromising is to keep a relationship strong.
A verse from Bill and Alice's favorite Easter hymn goes:
He lives and grants me daily breath
He lives, and I shall conquer death;
He lives my mansion to prepare;
He lives to bring me safely there.
Bill had the assurance of knowing that Christ has prepared a place for him eternally in heaven. What joy and comfort that gives to all of us!
Share Your Memory of
Bill
5101 - 50 Street
Lloydminster, Alberta T9V 0M2