In Memory of
Harold Holtby
1936 - 2018
Celebration of Life
11:00 am
Monday, July 16, 2018
Lloydminster Exhibition - Stockade Convention Centre
5521 - 49 Ave. Lloydminster, SK Canada
Lloydminster, Saskatchewan, Canada

Get Directions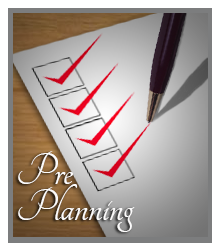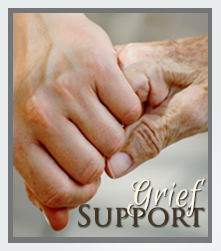 Obituary of Harold Holtby
Harold Robert Holtby passed away at St. Paul's Hospital, Saskatoon, Saskatchewan on Sunday, July 8, 2018 at the age of 81 years.
Harold is survived by: his loving wife, Mary; his children, Greg (Tami) Holtby, Cheryl (Greg Forrest) and Kyle Holtby; his grandchildren, Taryn (Brennan) Schachtel, Braden (Brandi) Holtby, Easton, Kobe and Kiana Walker; his great grandchildren, Resch, Lyndi, Ben and Belle; his special extended family, Glenda (John 1948-2015) Mason; John's children, Bobbie (Mike) Haines and Courtney (Lee) Mundt; John's grandchildren, Andrew, Cameron, Keira and Piper; his brothers, Des (Inie) Holtby and Grant (Bonnie) Holtby; his sister, Myrna (Tom) Fisher; his brother-in-law, Murray (Lynn) Blyth; and numerous nieces and nephews.
Harold was predeceased by: his parents, Jack and Margaret Holtby; his in-laws, Don and Dorothy Blyth; his special extended family, John Mason;
The Celebration of Life in memory of Harold will be conducted from Stockade Convention Centre, Lloydminster, Saskatchewan on Monday, July 16, 2018 at 11:00 AM.
Donations in memory of Harold may be made to Kidsport or Lloydminster Minor Hockey Association or Lloydminster Minor Ball Association.
Harold's memorial card can be viewed or downloaded from the link below.
https://indd.adobe.com/view/065deeed-f063-44f4-ab5f-8361a83a3ca7
Eulogy ~ by Cheryl Holtby
Wow...Dad would have loved this - a gathering of friends and family, some good music, some stories told, some good laughs and then his favorite part... lunch! As many people have pointed out, he would greet you with a smile, reach out and give you a firm handshake and enjoy the moment. Harold made every conversation something special because he made you feel like being with you at that moment was the most important thing he had to do right then. As Courtney says, 'he made sure that he heard every word that you were saying because it was important to him.' (or at least did his best despite those darn hearing aids! That he was always battling with) In his later years he became quieter and as Taylor remembers, 'Grandpa always had a very calming sense about him. He didn't always have a lot to say but just being in his presence was very comforting.' That must be a recurring thought because Braden wrote to me that Grandpa always able to calm things down when things were frustrating. Be it trying to figure something out on the farm or in sports, he always knew whether to make a joke to lighten the mood or say the right thing to put things into perspective.It was always okay to re-group and to try it again.
The only thing that would be missing from this day would be some dancing. Dad loved to dance and he and Mom were such wonderful dancers together. It was something that Dad and Mom taught us kids to do at an early age as they swooped us around the kitchen in an impromptu lesson. He always said that when you were at a dance there were only two duty dances that you needed to have - your Mom and your sister. He always did way more than this and often took very few breaks throughout the night. Mom, if I was nineteen and this handsome man with such smooth dance moves swept me around the floor, I would have fallen quickly as well! All of us Marshall kids remember what fun it was to go to a dance at the old Marshall Hall. For those of you who don't know the dance floor was built on tires so it had A LOT of bounce in it. As kids we would wait until a polka was on and then just go stand on the floor with all the adults dancing. It was our early version of a mini trampoline! I can still remember standing on my dads feet as we glided across the floor.
When I was putting together some ideas for this day I got my family to send me their life lessons learned from Dad. As Greg pointed out, Dad wasn't vocal with his wisdom but always showed,through his actions, how things should be done. Tami's lesson is actually directly tied to dancing. She told me that Harold never left a dance without saying 'we can't leave without having a dance together'. To her, this was symbolic of how he looked at life. When you have the chance to dance (or to do anything that you enjoy), then take the opportunity. So, when music is playing today feel free to give a little foot shuffle and think of Dad.
I think Dad may have been such a good dancer because he had such a great sense of rhythm. Dad loved music and it was a big part of his life. Later in life he had to get some dental work done and chose to go through the expense and the pain of getting caps on his entire upper and lower plate so that he could still play the trumpet, as he wouldn't have been able to with false teeth. I was amazed by his ability and would love to hear the music coming from downstairs with him on his trumpet and Mom on the piano. They were a great duo. He would have loved to have heard the solo that was played her today - one of his favorite songs on his favorite instrument.
Das loved sports. Growing up, Dad actually didn't play many sports as he didn't have the opportunity or the means, yet he developed a true love for them. The exception to this was baseball and softball. He played them both and played them both equally well. He would quite often work all day in the field, rush home to have a quick sponge bath and then off he would go to catch a ride or grab a train to Paynton where he would play with the Paynton Pats and then return home in the wee hours of the morning to start his day again. Actually on the table up front here is his Marshall Monarchs uniform. We would love to have been able to show you the whole uniform but the pants were misplaced and the socks didn't last long. As the story goes, they had just got the uniforms and Mom had spent a great deal of time rubbing, scrubbing and washing the socks to get them clean. She had just hung them up on a line when they noticed that there was a magpie going after her laundry in the backyard. Without thinking, Dad grabbed the shotgun, took aim at the bird and 'BOOM' the poor socks got blown into smithereens. Dad was also a very good curler and had lots of memories made and friendships cherished on the curling ice. He curled up until 3 years ago and never lost the love of the sport or of the camaraderie created and enjoyed.
Once his playing days were done Dad became a builder, coach, manager and most of all a huge fan. He followed all his children and grandchildren locally, provincially, nationally and even internationally. He has watched hockey, baseball, softball, curling, volleyball, basketball, badminton, team handball, lacrosse, football and figure skating to name a few. Although let's be honest Jaclyn, some of those figure skating test days were more endured by him than enjoyed I am sure! So in other words, Dad and Mom have put in tens of thousands of hours on cold benches, hard bleachers and hot lawn chairs. He saw some amazingly wonderful games and some really horrendous games and he sat and enjoyed them all. They always stayed to see you after game (and usually bought you a treat) and as Taryn remembers how Grandpa could make you feel that he was proud of you without saying a word. It didn't matter how big or small the feat was in your life, Grandpa was proud. He would give you a pat on the back, a wink or a nod of his head to let you know that you had done well and that he had noticed. He could make you feel confident and happy with that little gesture. It actually got to be funny the last couple of years if you were sitting beside him at a game that wasn't going so well. Harold had hearing aids that he took out or turned off during a game and unfortunately we wouldn't always remember. He was such a competitor that there were times when he would say 'Gosh, that was awful' or 'What the heck did they do that for?' in a volume that, embarrassingly, everybody could here whether it was his grandchild or not. But it made us laugh. It didn't really matter who was playing he was a fan. From Initiation to Senior rec hockey Dad would watch it all. It is no wonder that both he and Mom are known to many of the grandchildren's friends as simply Grandma and Grandpa Holtby as they were always there.
Sometimes in order for those sports to happen Harold would have to help develop the facility. When we were young, Marshall didn't have a skating rink. Dad spearheaded a committee and committed countless hours to purchase, build and maintain a quonset style skating rink. It seemed SO BIG when we were little and we were always excited to go the Mini-Rink as it was called. It became the center of activity of winters in Marshall. It is where all of us Marshall kids learned to skate, often taught by my Mom or coached by my Dad. I remember when the boys would be playing a game there and with about 3 minutes left in the game when all of a sudden it was PACKED. It seemed like every kid who wasn't on the ice all of a sudden became a hockey fan. I know that you boys would like to think that it was your amazing prowess that grew the crowd but the reality is that it was the makeshift FREE concession that Mom and other parents put on after the game of hot chocolate and cookies. It was definitely a place where great memories were made for many. In the summer, Dad could be seen lining and raking diamonds, draining off water, shoveling sand or whatever was needed to get us and our teams on the fields. He always did it without fuss, attention or expectation of acknowledgement. It was what needed to be done so it was what he did. He taught that there are people of intention and there are people of action. Harold was definitely the man of action and he did so with a smile on his face. Action always trumps intention.
Dad also helped to build was the fraternal organization of Oddfellows. Harold joined Marshall Oddfellow Lodge #189 of the Independent Order of Odd Fellows 62 years ago and has served as both Noble Grand and as the District Deputy President many times. He is also a Past Grand Master of the Grand Lodge of Saskatchewan, and attended Sovereign Grand Lodge various times. He was honored to receive the highest recognition of an Oddfellow, the Meritorious Service Award, awarded by his peers, for his lodge work, his community service and for living the principles of Oddfellowship - Friendship, Love and Truth. These virtues are displayed on the Marshall Three Links Community Centre that the Rebekahs and Oddfellows constructed and in which Harold played a major role. He lived by the Golden Rule - Do unto others as you would have them do unto you which is a strong emphasis in Oddfellowship.
He was a member of all branches of the order. He was a past Grand Patriarch of the Grand Encampment of Saskatchewan and past General Commander of the Saskatchewan Department Council Patriarch's Militant. This council bestowed upon Harold the Grand Decoration of Chivalry for living his life with the integrity of a true Oddfellow. He was also a member of the Golden Jubilee Rebekah Lodge in Marshall. He was always active and took part in all aspects of lodge life. His years of service gave him much pleasure and a sense of fulfilment as he faithfully kept his obligation to strive to elevate the character of man and womankind. Thank you to the members of the Oddfellows and Rebekahs of Marshall and Saskatchewan for attending today. Would you please stand and join me in a moment of silence to honor the life of your brother Harold.
Thank you
For those of you who aren't part of the Order that may have been a bit confusing so let me tell you the version that we as kids grew up understanding which is that for one night every two weeks Dad would look forward to meeting up with some of his very best friends to enjoy laughter and good times during which time they would plan and execute work and projects that would better their community and fellow man...and then they would have lunch.
The one place where we could sometimes get Dad to relax was at the lake. Back in 1962 Dad bought a lot at Pine Cove at Loon Lake. He and Grandad Blyth put up a cabin that was designed in rather a rustic style with exposed 2x4's and rafters, a 3 by 6 foot kitchen, a wood stove for heat and an outhouse for when nature calls. There was a wall divider down the middle that separated the living/kitchen area from the sleeping area which consisted of three double beds literally side by side. If you were lucky you got 'the private room' on the side of the curtain that only had one bed. Free chamber pot service was available during the night if you so required. We had such good times there and that remained our cabin up until about 25 years ago. Many a wild weekend was spent there during our youth and even when we converted it to a different purpose Mom was still finding beer bottle caps. We have modernized over the years and it still our haven, our fun place and special spot. Lately, Dad could often be seen with our dog on his lap sleeping peacefully in the corner chair. It was so nice to see him relax for a bit and enjoy the fruits of his labors.
Dad always worked hard, really hard. He had to make sure that he kept fueling himself up in order to get the work done. And boy, did Dad ever love fueling himself up! Harold LOVED food. For him, there was nothing better than a good meal. To quote ' the way to a man's heart is through his stomach'. This was my Dad. Every time that he came for supper he would say "I know that I shouldn't have seconds but man it just tastes so good!' Greg always laughs and says that if plates could have been made with stock racks Dad would have bought shares in the company. Brennan laughed while sharing with me the lessons that he learned from Dad and he said 'I also learned how to utilize every square millimeter of your plate at a meal!' Well said Brennan. His Mom was a good cook, his sister is, he picked a wife who is and I was lucky to get that knowledge passed onto me. Six words that I never heard Dad utter were 'I think I'll just have salad'. Shelley comments about how it was through food that Dad taught her how to be grateful. At harvest time Shelley and I would bake and keep the freezer full for Mom. Then we made supper and took it out to the field. We had many flops and Dad still ate it and he was always grateful. When we would get too busy baking and the time would get away from us we would go to our old standby of chili and rice. When we had done this for three or four days in a row, the boys were maybe not so grateful, but Dad always was. There was nothing better than a meal in the field. That someone had taken the time to prepare something for him was all that he could ask.
Harold was a farmer in the truest sense of the word. He bought his first piece of land in 1961 and never looked back. At the time that he started farming he owned a whole lot of debt and a half share interest in a 12 foot drill. Through sweat, perseverance and hard work he and Mom grew their business into a large mixed farming operation. We got a giggle out of Mom's 1968 Christmas letter that said "Harold said he won't be sad to see the end of the roots" Well by the mid 1980's we were still picking roots!! He would try to make a day of being in the root patch fun by saying that at lunch we'd have a hot dog roast!! Awesome, we couldn't wait! He saw great crops, poor crops, droughts, floods, tornados, hail, tent caterpillars, BSE, high interest rates and all other farming hazards. Not once did he let it dim his love of the land of seeing things grow. Happiness was working side by side with his family, being on the land and doing what he loved to do.
In 1985, Dad decided that he and Mom would take a drive. They ended up at St. Walburg and Dad decided to take a look at the new listings at the realtor's office and just by chance there was some land for sale. The short story is that they established their ranch there, thereby fulfilling another one of Dad's dreams. Of course, they had to clear 10 quarters of bush to make it into a ranch, but the purchase of a bulldozer and the committed work of our hired man, Tony Jezowski and guess what...the creation of more roots...and the ranch was born and is still used every summer. A trip to the ranch is where Kevin learned his life lesson from Dad. He asked why he would ever buy land in St. Walburg? Dad answered to 'never keep all your eggs in one basket' and Kevin has never forgotten that. The ranch helped Dad continue to develop his interest in cattle and was honored when he and Mom and family received the Cattleman of the Year Award from the Lloydminster Exhibition Association.
Just when Dad was getting to that golden retirement age of close to 65 we all thought that he may start to slow down a bit. Boy were we wrong! Dad loved Saskatoon pie and so he decided that he would like a couple of bushes to put in the back garden so he could have his pie. So he put in 200. Then the next year the boys were fencing and they just fenced through an area rather than fencing around it and about a 2 acre plot was left. I remember getting the call from Dad saying that he wanted to plant some Saskatoons and would I come help the next week. Of course I said 'yes' before he mentioned that he had ordered a thousand! Then the next day he phoned back and he said ' I've paced it out and I think i can put two thousand in!'(Lord love a duck I thought that he had lost his mind). So we went from 200 to 1000 to 2000 to evetaully 9500 bushes! The former indoor pool was converted into a processing center and the MarView Orchard was established. Dad kept the cleanest orchard around and it was obvious that he was very committed to his crop. We knew that when he re-located an outhouse down at the south orchard that he was going to be putting in some serious time. It was his happy place and his time to work quietly on his own but the best part was harvest! He would sit and drive the picker and the rest of us would be scrambling full bore trying to pick them over, shift baskets, lift and haul at the same time as keeping our balance. Dad would get to the end of the row, look back at us with a very purple stained mouth and a huge smile and ask 'How many did we get?'. He loved the Saskatoon patch to his final day.
All of these are examples of what Kiana learned which was to always take the opportunity given to you, work hard and never take anything for granted.
These are just a few examples of actions that exemplified Harold as a farmer. As Brennan observed, he loved to nurture and watch things grow until they became mature and he would work passionately to this end. This applied to his fields, his animals, his organizations and most of all his people. He would give them what they needed to make them come out the best that he could. Kobe remarked how Grandpa taught him that it can be really easy to find joy in watching the people you love do good in their own lives. He applied this concept to all parts of his life. And like every good farmer, sometimes you have to pull some weeds. I knew that when I got the' invitation' of 'Come on Cheryl, Let's go check the cropsl' that there would be some weeding going on in my own life, courtesy of Dad
As much as he loved all of these aspects of his life, his true love was for his family and he was our rock. He loved us all unconditionally. As Glenda noted, he was never too busy to help out yet was the last to ask for help. Once you crossed the threshold of his home you were considered family. Bobbie talks about how Harold had an amazing ability of accepting others. Blood relative or not you were family. I wonder how big our lifetime roster was of people who attended Thanksgiving on the farm and were therefore participants in the annual Thanksgiving Day Classic football game on the lawn. It would be a big list. Greg (my Greg, not my brother Greg), always commented that with Dad there was never any pressure to be someone that you weren't. He just enjoyed and loved people for who they were. This type of attitude has been carried forward to his grandchildren. Dad was talking to someone in the yard the other day and he said' I have always been proud of my kids but wow, those grandkids are something else.' He loved each and every one of you with all of his heart. Brooklyn provided a quote that says 'Love is the greatest gift one generation can leave another", which is the gift he has left us with. Easton echoes this as he says that Grandpa taught him to put family first and to keep them close and bonded. There wasn't a single one of us who didn't cherish every moment that we got to have with Dad or Grandpa. Like Kyle says, Dad always encouraged us to enjoy the little things in life because they can quickly become the really important parts.
The base to all of his family was his loving wife Mary. You rarely saw one without the other. They just celebrated their 55th wedding anniversary in June and in those 55 years they worked well together, played and enjoyed life, and travelled to many, many places. He always used to joke with us about how the suitcases weren't even unpacked from one trip and Mom was on the internet researching the next one. Because of that they had lots of very special times together. Mom kept Dad grounded, safe, well looked after, incredibly loved and it was because of her that he was able to live the quality of life that he enjoyed these last few years.
The last year or so Dad was getting tired. He still had the will to do lots of things but sometimes the body wasn't willing. He had lots of things left to do and left us too early. Like Mom says, the sign of a good life is to leave it with your inbox full; to always have plans for the next thing. How very true. Dad had plans up until the very end.
I was sitting at my island reflecting this morning and my activity monitor on my wrist started buzzing so I looked at it and it said 'MOVE'. I actually don't think that it was the monitor telling me to do that but rather it was Dad. He would want us all to move. By sitting still we are denying ourselves of work to be done, new experiences to have, new places to see, people to meet and memories to create. This week we hit a big bump and we had to stop and let some healing start and now I think Dad would want us to move, get on with our lives and honor his by living the life lessons that he has taught us, such as these few Haroldsims:
When things don't go as planned, don't whine or complain, simply tighten your boots, grab your gloves and get to work making it better.
Sparks from an angle grinder really can start your pants on fire!
Be kind. You never know someone else's story.
When racing your grandson don't pick rubber boots as your footwear.
Work hard and good things will come.
Be kind
Always lend a helping hand no matter how busy you are.
It is probably better to carry your loader bucket at a different level than eye level or at the very least, park the truck further away.
Be kind.
Sometimes a stressful situation needs a little humor.
Life is short. Take the trip. Buy the shoes. Eat the cake. And in Dad's case - the cookies, the pie and a second helping of roast beef!
Nothing cleans things up better than a good fire in the spring.
Harold's favorite quote was: Yesterday is history, tomorrow is a mystery, today is the gift we are given and is why it is called the present.
We will miss you more than is even comprehensible Dad. We love you beyond words. We aren't going to say goodbye but rather 'see you later'. Thank you for everything.
Share Your Memory of
Harold
5101 - 50 Street
Lloydminster, Alberta T9V 0M2