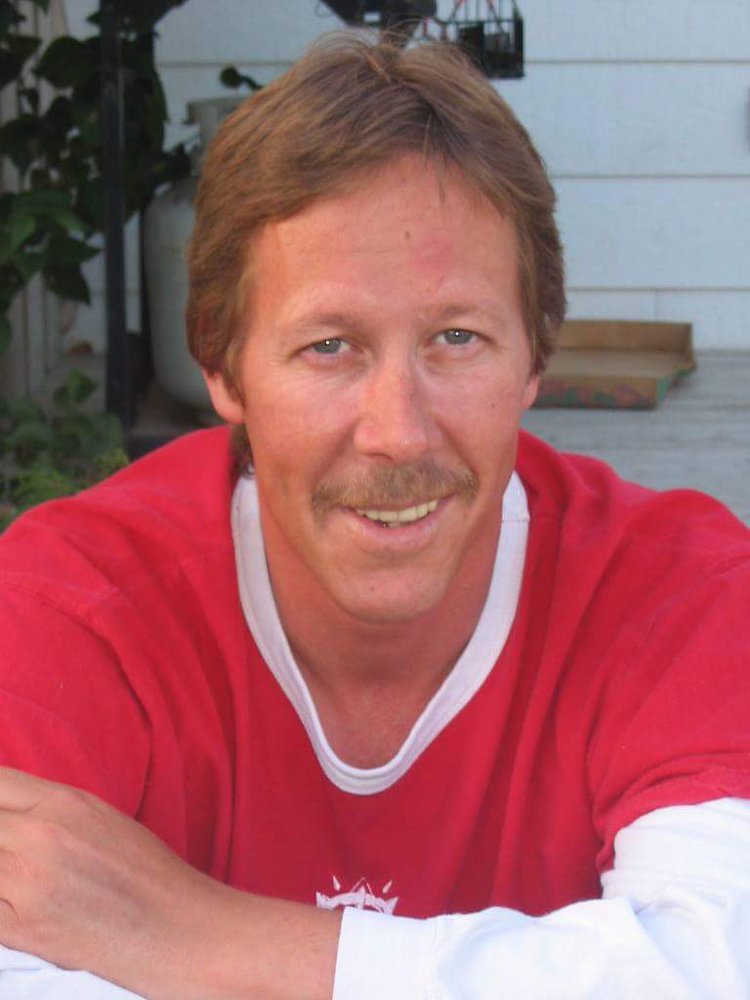 In Memory of
Kenneth "Marlo" Taitinger
1969 - 2018
Memorial Service
2:00 pm
Thursday, August 30, 2018
McCaw Funeral Chapel
5101 - 50 Street
Lloydminster, Alberta, Canada

Get Directions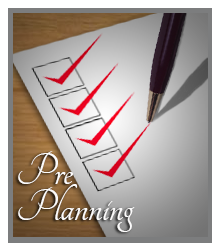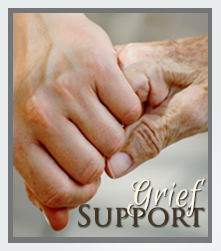 Obituary of Kenneth "Marlo" Taitinger
Kenneth "Marlo" Taitinger passed away at Peter Lougheed Centre, Calgary, Alberta on Saturday, August 18, 2018 at the age of 49 years.
Marlo will be lovingly remembered by: his sons, Dustin and Braden; his mother, Loretta; his sisters, Jackie (Shane) and Caroline (Trent); his nephew, Michael; his nieces, Cara (Steven), Abigail and Beth; his great niece and nephew, Quinn and Wyatt; and numerous uncles, aunts and cousins.
Marlo was predeceased by: his father, Kenneth "Ken" Taitinger.
The Memorial Service in memory of Marlo will be conducted from McCaw Funeral Chapel, Lloydminster, Alberta on Thursday, August 30, 2018 at 2:00 PM.
Donations in memory of Marlo may be made to the Lloydminster Men's Shelter or donor's charity of choice.
Marlo's memorial card can be viewed or downloaded from the link below.
https://indd.adobe.com/view/f485f767-48b8-48c0-aa34-538f35f6a174
Eulogy
April 25, 1969 Marlo was born in the early evening, the only son to Ken and Loretta and the first baby to be born in Mackenzie, British Colombia.
Marlo always loved to laugh and enjoyed a good prank. This was already apparent at a very young age. When he was 4, him and I were playing outside on a Saturday morning and we seen some kids looking into a sand pail, so we decided to go check it out. When we got there we were amazed that the pail was full of salamanders and if we wanted one it would only cost us twenty five cents. In 1973 that bought a lot of penny candy, but we really wanted one. So I went and got a quarter from our mom, she just didn't know we borrowed it.
Marlo was so excited with the purchase and wanted to show mom. In the house and up to her room we went. She looked so peaceful lying there on her side with the sun beating on her back. Marlo got the cutest grin on his face looked at me a walked to the side of the bed. He then laid the salamander a few inches away from her back. He lifted his little hand and tapped her on the arm and said mommy, she rolled over to look at him. When her back hit that wet, cold salamander all you could see were sheets and a naked body flying. We ran. Not too long after this he came in the house , and said; mommy look what I found. She walked over and seen a rubber snake hanging from his fingers. She reached to touch it and it curled up and hissed at her. Mom started screaming and Marlo started laughing, he laughed so hard that he wet his pants.

There was a time when Marlo wasn't laughing, because he was not very happy. At the age of 6 his baby sister Caroline (known to us as Carolann) arrived home from the hospital and he wanted nothing to do with her, so he hid in the garbage can. Once he was located and brought in the house, he decided that he loved her. She became a pretty useful baby sister when she was old enough; he recruited her to be his look out when he was doing something he wasn't supposed to be doing. She did her job well.
Carolann remembers a time at Queen Elizabeth School; it was parent's day and because mom was unable to attend, that meant that she was not allowed to participate and had to sit at her desk doing worksheets. She looked around the classroom and she was the only student that had to sit at her desk. It wasn't long before her big brother was standing beside her. He looked at her and said let's look at your stuff. They did just that.
My brother's greatest achievement in life was becoming a father. He was so proud of his boys and he loved them both so much. He would get up in the middle of the night, changing diapers, feeding and embracing his role as dad. As they grew he so enjoyed sharing his love of the outdoors with them, camping and fishing was always a high point for Marlo Just having that uninterrupted time with Dustin and Braden were the happiest moments for sure.

His nephew and nieces were special, he so loved family get togethers. He always took the time to talk to each one, sincerely wanting to know how they were. He especially was fond of Abigail and Beth, making sure he asked about them and wanting Carolann to tell them that he loved them at the end of every conversation. He even took a day to hang out with them at Calaway Park, even went on some rides with the girls.
Marlo's friends were important to him as well, they were not always positive role models for each other, but they were like family. Growing up there was rarely a time he wasn't with Sebastian (Sab), Dennis or Doug.
I received this beautiful remembrance from Doug Ryall that I would like to share…..
Growing up with Marlo was interesting and never dull he always had a snappy come back and very seldom was lost for words.
Always above average in all sports but wasn't real crazy about ice hockey. Ball hockey, now that was different he always had time to play street hockey.
He was outstanding on a B.M.X and was the first one to catwalk from KFC to Heidi's donuts non-stop. I will never forget the jump he made using a wooden door and pallets, we would jump way out into the North Saskatchewan River so far, that both the bikes and riders needed life jackets.
He could walk on his hands do a back flip almost anywhere.
Marlo was one of the best friends I ever had and together we had good times and bad.
But we were like brothers. We worked together on the service rigs and he was a hard worker, no doubt about that.
He had a few card tricks up his sleeve as well, that he would con the new guys with. Marlo was never hard to get along with and was happy most of the time and when he had his boys. He was the proudest father ever always bragging about there accomplishments telling us all about how they were doing in school and sports. He loved those boys
Marlo was the kind of friend you could always count on.
There was only one person in the world that could scare him and make him be good and that was his mother, I remember him hiding from her more than once.
At work he would bet crazy on a hockey game and loose 100 bucks and he would always pay if he lost and growing up he wanted to bet on everything…. Bet I can jump that with my bike or bet 10 bucks I can walk up those stairs on my hands he would say and do it to people's surprise. Making a few bucks at that trick, always wanting to bet he could do something crazy; showing off for the girls
The best friend I ever lost Marlo T…..
On Monday August 13th Marlo went into went into Cardiac Arrest as he was about to get on the C Train; he received a head injury and had no pulse for 20 minutes. They finally got a pulse, but he never regained consciousness, the morning of the 19th the doctors confirmed what we already knew. The hospital staff removed his intubator and he forever said good bye to us at 12:30pm.
When we first arrived we wondered why he came back if he wasn't ever going to wake up… We believe Marlo came back for us. He was giving us the opportunity to spend time with him, and we did. We got to talk with him, hold his hands, and just loving on him as much as possible. Our hope is that he knew his family was by his side and he didn't have to do it alone.
Preparing for this day I was pleasantly reminded me of how close Marlo and I were as kids, we did everything together. Riding our bikes, fishing, building forts, we had even figured out how to get free candy every day, first we had to sneak, through the back fence of the corner store, grab a few pop bottles and go around to the front store and got our candy, started collecting our own salamanders, rode trips were always fun, we were inseparable.
As we grew older we didn't spend much time together, things changed.
Marlo had a life long struggle with substance abuse and I could never understand why he chose this life for himself. Found out in the last couple of days he didn't. My little brother suffered from depression and anxiety for most of his life and he used alcohol and drugs to self medicate, as so many with a mental illness do.
He tried many times to change his life and these were the times we had him back in some way and hope that this one was for good. Over time his communication would be more and more sporadic and then none at all.
I found a letter from 1989 that Marlo sent me while he was in jail, in it he shared that he accepted the Lord in his heart again. That is the wonderful thing about God; he didn't care about what he did or how he looked. He gave my brother unconditional love. Marlo depended on this love often, as there many times over the years when he was at his lowest he would call mom and ask her to talk and pray with him. That was his source of comfort.
The other day I ran into one of my dearest friends and during our conversation she told me I was her hero. As I stand here I still have no idea why.
A Hero is a person who is admired or idealized for courage.
Courage - the ability to do something that frightens one; finds strength in the face of pain or grief.
Today I stand before you and say that my brother is more of a hero than I.
Share Your Memory of
Kenneth "Marlo"
5101 - 50 Street
Lloydminster, Alberta T9V 0M2