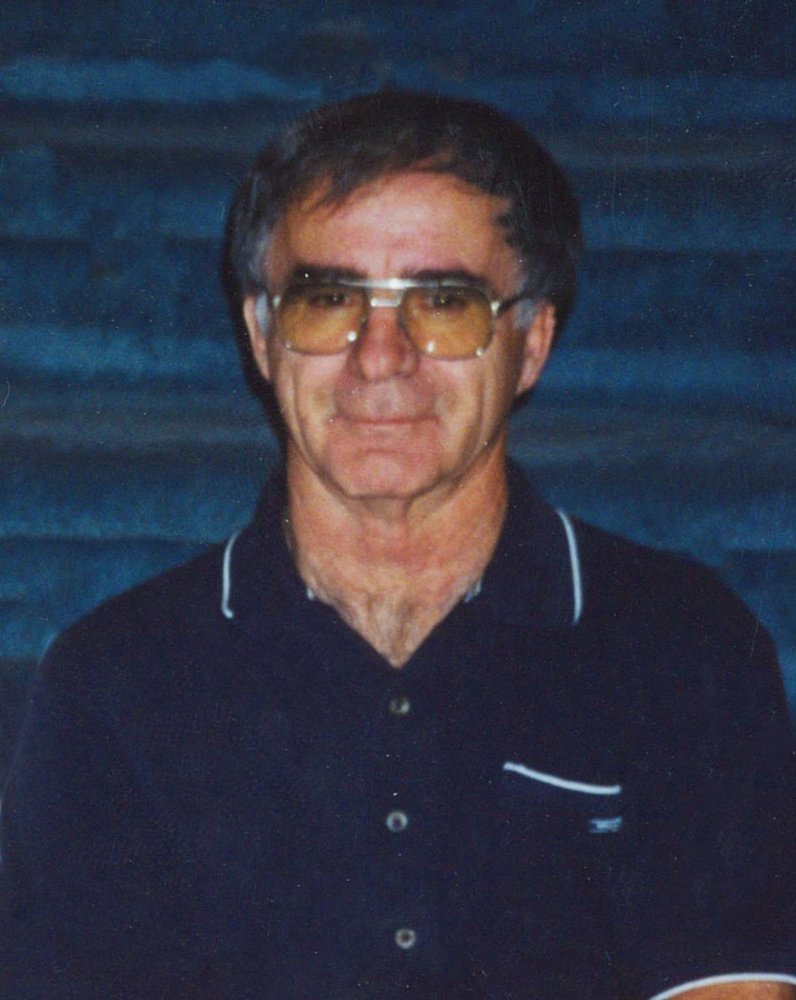 In Memory of
Leonard "Len" James
1945 - 2019
Plant a Tree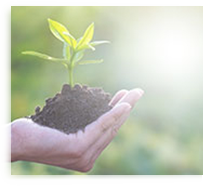 Celebration of Life
2:00 pm
Tuesday, January 15, 2019
Stockade Convention Centre
5521 49 Ave
Lloydminster, Saskatchewan, Canada

Get Directions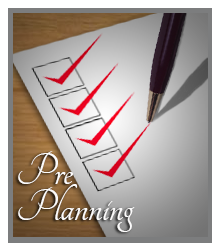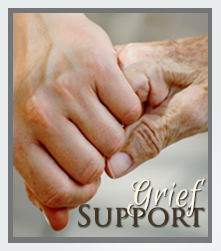 Obituary of Leonard "Len" James
Leonard "Len" Alvin James passed away at the Lloydminster Continuing Care Centre, Lloydminster, Alberta on Tuesday, January 1, 2019 at the age of 73 years.
Len is survived by: Mildred, his loving wife of 53 years; three daughters, Danette and her children, Tayler, Terrin and Tesia Belosowsky; Darcy (Russell) Houcher and their sons, Jetlan, Colten, Kalyn and Liam; Lenny-Lee (Donald "Sonny") Mayo and their daughters, Megan, Lindsay and Brenna; two sisters, Virginia Klisowsky of Stevensville, Ontario and Velma Mawdsley of Lashburn, Saskatchewan; two brothers, Clifford (Lynn) James of Paradise Valley, Alberta and Wayne (Sandra) James of Dawson Creek, British Columbia.
Len was predeceased by: his father, Cloied James (1977); his mother, Hilda Elizabeth (nee Hemmelgarn) James (1992); and sister, Audrey Waldorf (2000).
The Memorial Service for Len will be conducted from the Stockade Convention Centre, Lloydminster, Saskatchewan on Tuesday, January 15, 2019 at 2:00 PM.
Donations in memory of Len may be made to STARS, Border City Connects-Care-A-Van or Kidsport.
Len's memorial card can be viewed or downloaded from the link below.
https://indd.adobe.com/view/c5c76b21-fbc8-4b2e-a6d9-a58ed4fa8666
Eulogy:
Good afternoon everyone, my name is John Vinek.
Firstly, I want to express my condolences to Mildred and her family as well as appreciation for asking me to deliver the eulogy for my long-time friend, Len James.
I first met Len in 1964 after I moved to Lloyd minster and was boarding at Mayme Faber's, who had recently been widowed. Len was the #2 boarder and soon Dick Porter and Ed Kary became boarders. Four young guys in our early 20's and we could all walk to work even though gas was less than 50 cents/gallon. Len worked at Bodard's Plumbing on 50 St.
We soon found out that Len had a steady girlfriend, taking nurses training in Edmonton. Her name was Mildred. Len married his high school sweetheart, Mildred McKerchar and they moved into a newly constructed basement suite, right across the street, that was owned by Bernard and Erna Laufert. Mildred recalls that after they finished moving her belongings and all their wedding gifts into the basement suite , she told Len to go over to Mayme's and get his. He returned shortly with one shopping bag full.
The Fabers, James and Lauferts were all Lash burn people. A few times before Len was married, he invited me to spend the weekend with him at his parents' farm north of Lashburn, hauling hay bales. Good exercise, good food, good company.
While working at Bodard Plumbing Len was assigned the plumbing and heating project at the Centennial Civic Centre which was in the process of being constructed. Apparently, when Len's portion of the project was completed, George Boda rd was impressed with Lens workmanship and felt he deserved a 10 cent raise. This would mean he would now be making $1.10 per hour. Mildred recalls they really appreciated this raise and felt they were really moving up.
Then, in 1967, Mr. Boda rd announced that he was retiring and shutting down the business. By then, Len and Mildred had their first child, Danny, and were pregnant with Darcy. Len was worried he would be out of a job. By that time, Len and Mildred were renting Mr. Hardy Salt's home and providing Hardy with room and board in his own home. Hardy Salt was a very unique and interesting single man and served as president of Lloyd minster Credit Union for 35 years from 1944 to 1978. Len, Mildred and Hardy must have discussed the situation over meals. Anyway, with Hardy's advice Len decided to buy Mr. Bodard's plumbing business and applied for a loan at the credit union. Mildred says she still cannot figure out how they got the loan, only 22 years of age and having such limited assets at the time..... possibly thanks to Mr Hardy Salt. This was 1967. I had returned to Cabri, SK to manage the Credit Union there before moving back to Lloydminster in 1968.
So now James Plumbing & Heating takes over Bodard's and Len is still only a second year apprentice He then decided he would have to hire a journeyman plumber, Mr.Wilf Dodsworth who would help manage the business and be able to sign permits for him. The next two winters he attended Saskatchewan Technical Institute, now SIAST, in Moose Jaw for a six week session each winter and completed his plumbing education. He received his plumbing and gas fitting journeyman papers.
Actually, Len boarded at my sister's place in Moose Jaw while attending Saskatchewan Technical Institute. Mildred says Len often mentioned how close he had been for a ride in an air force jet plane at the Moose Jaw Air Base that had been arranged by my brother-in-law. It was cancelled at the last minute and he was always disappointed having missed the opportunity. But Len did get his pilot's license and was also rated for night flying. While he really enjoyed flying, it was an expensive hobby so he let his pilot's license lapse after a few years.
Starting a business is always a challenge so, to help out cashflow, as a stay at home mom, Mildred took in boarders, up to six at one time. She says that this was a lot of work but soon Len had the plumbing business growing and succeeding and she became an office employee.
I remember the first two or three years when Len would get his taxes and financial statements prepared for the business. He would come into my office with his financial statements and ask me to tell him how he was doing. I would look at the statements and say, "Len, I think you are doing pretty good. As long as this line is increasing each year, you will be fine" and it was. Len managed the business. the employees. the vehicles, etc while Mildred did the books and looked after the finances. They worked well together as long as each minded their own department ! ! !
The business grew and in the early '70's Len decided to divide it into two separate identities. The plumbing portion remained James Plumbing & Heating Ltd. and the heating portion became James and Noble Ltd with Roy Noble as a shareholder and manager. (Eventually years later, this business became R & D Heating Ltd.) The businesses grew and Len and Mildred decided to build a new, much bigger building just East of the original site. This became the home of James Plumbing and Heating and here they had more room for a showroom displaying fixtures, sinks, tubs, hot tubs, etc. During these years, Len hired a lot of young people to learn the plumbing and gas fitting trades and they apprenticed under Len and through James Plumbing & Heating Ltd. In 1980, the business was beginning to take on contracts farther afield and becoming too demanding for one person. It was then he hired Mr Jim Gregoire to help manage the company and Jim remained as manager until the early 90's. Also in the early 90's Len decided to prepare for retirement and established another company, Water Systems by James Ltd. This one installed and maintained lawn irrigation or underground sprinklers. It was managed and run for two years by his brother-in-law, Don Gardiner. This was a seasonal business enabling Len and Mildred to travel to points south in the winter after they retired. After 26 years in the plumbing and underfloor heating business, Len and Mildred did retired in 1995, at just 50 years of age. That was even earlier than Freedom 55.
Running a business is usually full time plus much extra time, yet Len and Mildred were very entrepreneurial while still finding time to raise their three daughters, Danny, Darcy and Lenny-Lee, who were very active in sports, school and other endeavors. Len was also President of the Lloyd minster Figure Skating Club for two terms and on the board of directors for the Lloyd minster Construction Assoc for numerous years. He also was involved with the Lloydminster Commercial Hockey Assoc. and Lloyd minster Minor Ball Assoc. He sponsored some hockey teams.
Len and Mildred constructed two houses, two commercial buildings and a six suite apartment building. Get this ...... Len even constructed a 5th wheel holiday trailer. Mildred says that it was very heavy and hard to pull so they sold it and purchased a cabin at Turtle Lake. After retirement they purchased a factory built 5th wheel and travelled to Nevada, Arizona, California and other central US states.
Len even ventured into the elk business which was successful until chronic wasting disease hit the elk industry. Mildred says that the elk endeavor was not a success in the end. But Len enjoyed this venture and especially a little elk that he bottle fed and called "Miss Tuffet" . Miss Tufett or 1G became very tame and very special with the grandsons.
In 2014, Mildred bought a second cabin across the yard from the first cabin. Now, with ten grandchildren, five girls and five boys, ranging in age from 14 to 26 years, and some bringing friends, the first cabin was too small. While it was being renovated that summer, Len still insisted on shoveling sand to help the rest of the crew.
When Len and Mildred lived at Hardy Salt's house, they would host social evenings in the basement with young couples and friends, complete with music and dancing.
So, here we have a young couple having done so well, raised and educated their three girls, who are now adults and succeeding and now have grandchildren arriving regularly. They have retired early and set for a long, peaceful and enjoyable retirement when health issues arise.
In 2003 they were told by specialists that Len did not have Parkinson's. They called his situation Essential Tremors. In 2007 his condition was identified as definitely Parkinson's Disease and including dementia. Len tried stem cell infusion in Phoenix without success. On Christmas Day 2014 Len was admitted to hospital until February 3, 2015, when he was admitted to the Dr. Cooke nursing home. He was one of the first patients moved to the new Lloydminster Continuing Care facility in July 2015 until his passing. Mildred says Len accepted the new care home better and was more at peace living there. I commend you, Mildred, and family and caregiver, Loerien, for the extra daily loving care, commitment and attention you gave him during these past four years. You are all truly amazing.
To close on an upbeat note, I could have mentioned Len's hobbies and many affiliations and expanded on his love of family, lake times, holidays, watching hockey, picking berries and canning them. He loved pie and fall suppers. Mildred says she has never baked buns because as a new bride, early on in their marriage of 53 years she attempted to make buns for the first time; Len tasted one, sort of fondled it and said, "not bad," and bounced it off the wall.
One more story ............. Len also owned a laundromat downtown on 49th Avenue. Every year, when the fair was on, the coin boxes on the washing machines would get broken into. So, one year Len does a stakeout to catch the thieves. He took a few tubs of peas and sat at the stakeout shelling peas, waiting for the thieves ........ nothing happened but the next morning Mildred had a lot of peas to freeze for her boarders.
So family and friends, I hope I gave you some insight into the good life of a good man that achieved so much in a short time and the memories live on as we say goodbye, farewell and God bless to our friend, brother, husband, father and grandfather.
Eulogy:
For days we have thought about what we could possibly say to bring honor to our Dad in these moments. We could tell you loads and loads of stories ... (oh could we tell you stories!!), but we really want to share more than just stories about Dad's life. We hoped the right words would start to flow - eloquent & profound words, to express what Dad meant to us but we just kept coming back to...
We loved being Len's three daughters… also known as "The James Girls"
which we were very proud of. Dad wasn't the type to directly compliment us but we would overhear the pride in his voice when talking to others.
As we celebrate dad's life today, we see so many friends and relatives that have gathered here with us. We are humbled and impressed at how he must have touched your lives as well. We can only speak for ourselves, but we have so much admiration toward the multitude of ways dad impacted our lives.
He instilled in us a core value system that ultimately defined who HE was. He was a man of integrity. Never will you meet a man who more faithfully lived his values.
He was a man who kept promises and therefore, he fully expected us to see things through and keep the promises we made.
He was a man who honored a commitment. If he said he was going to do something, then you knew he would follow through.
He was a man who had a quiet dignity, respecting himself in the same way he respected others.
He was a man with an untiring work ethic .... whether through his business, his dedicated time or just a helping hand I'm sure there are only a few people here today who haven't experienced or witnessed his willingness to help others for themselves.
He was a man who taught us life's lesson through example. Our dad was a teacher of all things. His method was simple. He didn't tell us how to live; he lived, and we got to watch and therefore gave us gifts that are more precious than anything in this world.
Even though we may not always have been given the option or were willing participants, he managed to teach us all how to 2-Step, water ski, skate and throw a ball among other things.
Keep in mind though, his method of teaching us to water ski was riding on his shoulders while he skied and then would "accidentally" fall which in turn lead to a swimming lesson back to shore.
We admired the enthusiasm he showed when a new and fun activity would come to mind; such as flying a plane, spearfishing, or raising elk. He was not afraid to jump in feet first and had the confidence to give it his all. This often meant acquiring new equipment, much expense, and a few hours of hopefully convincing Mom.
He had a wicked sense of humor that seemed to rub off on anyone that was near him. He was well known for putting people at ease by teasing and joking around. This has been instilled in us girls and his ten grandchildren. We could tell story after story but we are sure most of you here today can relate to being teased by our dad. However, he didn't exactly take it as well as he dished it out.
If we have anything negative to say about Dad it was that he was not a great cook. His culinary repertoire consisted of eggs which were served whether we liked them or not .... although he could BBQ a mean steak. Dad was a people person. He loved to host and entertain, he loved to visit and be surrounded by his family and friends.
The three of us have special, wonderful memories of our dad that we'll carry in our hearts for the rest of our lives. Those twinkling eyes and that mischievous smile which reflected the man he was and will be with us forever.
In conclusion, Danny, Darcy, and Lenny would like to leave you with the following poem and words of gratitude ...
As We Look Back ~ Unknown Author
As we look back over time
We find ourselves wondering .....
Did we remember to thank you enough
For all you have done for us?
For all the times you were by our sides
To help and support us .....
To celebrate our successes
To understand our problems
And accept our defeats?
Or for teaching us by your example,
The value of hard work, good judgment, Courage and integrity?
We wonder if we ever thanked you
For the sacrifices you made.
To let us have the very best?
And for the simple things
Like laughter, smiles and times we shared?
If we have forgotten to show our
Gratitude enough for all the things you did,
We're thanking you now.
And we are hoping you knew all along,
How much you meant to us.
On behalf of our mom and our entire family, we cannot thank everyone enough for all the beautiful handwritten cards, the texts, calls, flowers, presents, emails, and prayers that have been sent our way. Our family has never felt more loved or more supported. It is such a healing gift to be surrounded by your love & respect for our father. Thank you so much for coming today and showing our family that our Dad holds a special place in your heart too.
Eulogy:
Grandpa was many things; compassionate, supportive, protective, tough. But by us he will be remembered mainly for his fun-loving nature and humour.
Grandpa was always the first to make fun of us. Anyone caught singing, albeit likely out of tune, would be sure to get a snarky remark asking where we had put the money, he had given us for singing lessons. He was always proud that at least Brenna had taken that advice to heart!
Grandpa's favorite victim to make fun of was his dog, Tika. Grandpa would sit in his chair and wrestle with her using his feet. He'd get her all riled up and then make fun of the goofy noises she'd make.
Everyone always enjoyed when it was Grandpa's turn to say grace before large family meals... "Good food, good meat, gosh darnit, let's eat!" I'm not sure which he liked more; the laughs he received, or the fact that it meant he was that much closer to getting to eat pie.
Some of our greatest memories with Grandpa involved the family cabin and boat at Turtle Lake. Grandpa was always willing to take us for boat rides and tube rides. Although we were never sure if we'd survive, they'd always be entertaining. And for the less adventurous ones, like Tesia and Megan, there was no better feeling than hearing Grandpa say he was going to take us for a boat ride across the lake to the candy store! This usually led to a crazy game of gambling afterwards with the winner receiving the candy cup he bought. Oh, those games got heated!
We all shared a passion for sports with Grandpa, specifically hockey. With that passion came some important lessons for Jetlan, Terrin, Colten, Kalyn, Lindsay and Liam. His famous advice was, "if you can't catch him, trip him." Of course, he didn't warn us that following this advice would result in having less-than-impressed coaches. Grandpa was always supportive after missed chances as well. "They need to make those dang nets 6 inches taller and 6 inches wider," he'd say.
And then there were the times when the jokes weren't necessary, but always much appreciated. One day Terrin was driving with grandpa and out of the blue grandpa asked, "You know what the worst part about being a grandpa is?" A smirk came across his face and he went on, "You have to sleep with the grandma."
We will all remember different things about grandpa. Some of us remember his Royal Flush necklace he didn't go a day without. Others remember the little black comb he always carried. But we will all remember the feelings of joy and laughter grandpa provided. Grandpa, we hope you are lacing up the skates in Heaven and shooting on better nets! We love you.
Share Your Memory of
Leonard "Len"
5101 - 50 Street
Lloydminster, Alberta T9V 0M2