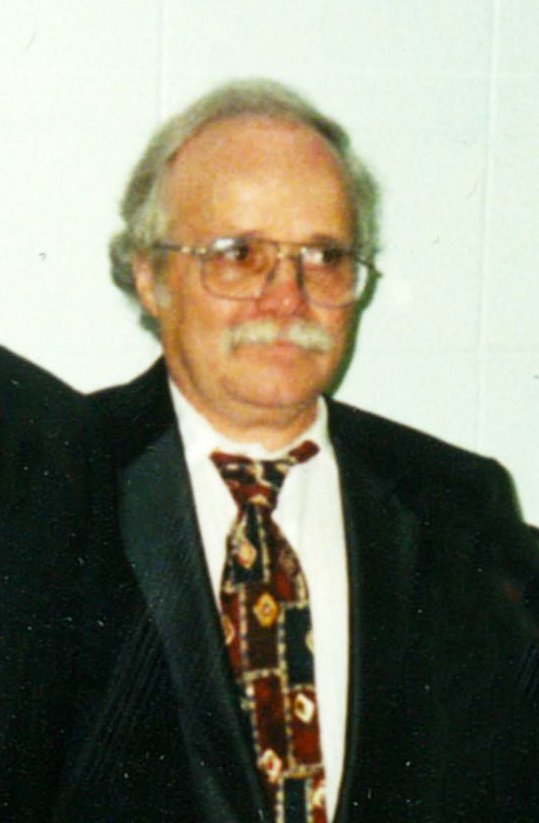 Obituary of David J "Harv" Wesson
David John "Harv" Wesson passed away at Maidstone Health Complex, Maidstone, Saskatchewan, on Saturday, September 28, 2019 at the age of 70 years.
Harv leaves to mourn his passing: two sisters, Vivian (Ian) Squair and Shirley (Don) Young; nieces and nephews, Marjie (Rob) Bevens, Russell(Patty) Clancy, Valerie (Mike) Gelfe, Darcy (Julie) Clancy, Darby Squair, Bev Squair (Gregg Melnyk), Alayne Squair (Barry Blisner), Cara Squair (Byron Bergren), Shawna (Keith) Olson, Darren (Kim) Young, Tanya (Jason) Ankney, Guy Wesson, Byran Wesson (fiancée Melissa Newsted), Clinton (Caitlyn) Wesson, Marilyn Wesson (fiancé Greg Glencross); as well as numerous great and great-great nieces and nephews and extended family and friends.
Harv was predeceased by: his parents, James and Avis Wesson; infant twin brother and sister, John and Elsie Wesson; sister, Thelma Clancy; brother, Ted Wesson; brother-in-law, Val Clancy; sister-in-law, Shirley Wesson; and nephew, Lyle Clancy.
The Funeral Service for Harv was conducted from the Forest Bank Church on Monday, October 7, 2019 at 2:00 PM with Rev. Jessie Pei officiating.
The lunch reception for Harv was held at the Maidstone Legion Hall, Maidstone, Saskatchewan at 3:30 PM.
The eulogy was presented by Kevin Pike.
The hymns were "Amazing Grace" and "The Church By The Side Of The Road" accompanied by Eileen Evans.
The honorary pallbearers were Bill Pike, Barry Leachman, Terry Pike and Gerald Hartman.
The active pallbearers Guy Wesson, Keith Olson, Bryan Wesson, Darren Young, Clint Wesson and Marilyn Wesson.
The interment was held at the Forest Bank Cemetery.
Donations in memory of Harv may be made to Maidstone Health Complex or donor's charity of choice.
Harv's funeral card can be viewed or downloaded from the link below.
https://indd.adobe.com/view/614611f1-d9cd-4fe2-b3e2-f9806a8620cf
CARD OF THANKS
We would like to express our deepest gratitude to everyone who attended the service, sent flowers, cards, dropped off food and gave donations. Thank you to those who stopped in to visit and for those who sent prayers during David's time of illness.
A special thanks to Dr. Kerlis, Lloydminster Hospital, U of S Oncology and Maidstone Health Complex Palliative Care for you care of David.
Thank you Reverend Jessie Pei for your beautiful service and your prayers. To Eileen Evans for playing the organ, Kevin Pike for the eulogy, and to Shawna Olson and Amy O'Connor for the readings.
Thank you to the Honorary Pallbearers; Gerald Hartman, Bill Pike, Barry Leachman, Terry Pike and
Active Pallbearers; Guy Wesson, Bryan Wesson, Clint Wesson, Marilyn Wesson, Darren Young, Keith Olson. Also, to the St. Andrew's Anglican Church Ladies for the wonderful lunch.
Thank you to McCaw Funeral Service Ltd. for your compassion and professionalism.
We are all very fortunate to have had David in our lives and he will be truly missed.
The Family
EULOGY
For those of you who don't know me, I am Kevin Pike- David's first cousin once removed- or that's what I think is correct.
David John Wesson was born August 20, 1949 in Maidstone, Saskatchewan to James and Avis Wesson. He was the youngest brother to Thelma, Vivian, Shirley and Ted.
I spent some time talking with Shirley and she told me that David was list most young boys, finding his way into trouble from time to time. One day after getting into some mischief, he took refuge behind the heavy old sofa. He then crawled to one end of the couch and peeked out at his mother. She would quickly got to he end and he would head back to the other end. On about the third trip back and forth his head popped out and a loud "Tee hee" came out! This was when Mom had enough and that old heavy couch came away from the wall exposing Dave to receive his just reward!! All this excitement was enjoyed by his older siblings!
I'm not sure where the nickname Harve came from, but I do know that some people only know him by this name and so I will be using both to avoid confusion.
After graduating from Maidstone High School in 1969, Harve enrolled in the Canadian Armed Forces- he was in the Navy Branch and was stationed at Cornwall, Nova Scotia. On August 20, 1969 he was honorably released before active duty for health reasons and returned home. In 1973 he begain he career in Lloydminster with Universal Industries in the parts department.
In 1975, he went to NAIT in Edmonton to get his certificate in welding, then in 1977 onto Keyano College in Fort McMurray to complete his training and received the top student award for 3 year welding.
In 1980, along with this brother-in-law, Don Young, they bought and operated the Northlander Inn at Turtle Lake for the better part of 10 years. The two of them managed the lodge while Dave also continued to weld during the winter months as the Northlander closed during that time. I remember Yvonne and I being invited to one of the winter shut down parties, which was the last night the Inn was open for the season. We spend the night at the inn and it was a great evening. I remember Don saying the next morning "that we didn't have to try and finish all of the open kegs in one evening!" I can't remember exactly if we did or didn't, but I'm sure we gave it our best shot. It was a fun night.
In 1990, Dave welded in the Order of Arctic Adventures, the Polar Bear Chapter in the North West Territories. This same year he qualified at the Journeyman level in the trade of welding and at this time also received his course in blueprint reading.
From an early age Dave always had a love of animals and it was still apparent in his life today. It was not uncommon for him to take n stray cats, adopt a homeless one or nurse an injured cat back to health. It know that he would have appreciated that Guy and other family members cared for his cats while he was ill. In 1988 David built a new home in Maidstone where he would spend and enjoy his retirement.
David received a "Certificate of Appreciation" for recognition of 35 years of service at Universal Industries.
He officially retired in 2014.
I want to share with you some stores given to me by Harve's friends.
Barry Leachman remembers travelling with Harve in the late 70's to Europe including England, Holland, Germany, Denmark and back to Holland where they rented a car. They drove through Germany and Denmark then back to Amsterdam. From there they travelled by train to London, where they got on a boat to cross the English Channel. While in Holland, they went to a bar. Canadian Club was available in most place over there so Harve asked for a CC (maybe with a coke, Barry couldn't remember) but anyway the bartender brought him two bottles of pop. And you all know Harve, he didn't say a word, just sat there and drank the pop! Another time Barry remembers visiting with Harve at Turtle Lake. After Harve's shift in the bar (the closing shift) they took the boat, as they often did, across the lake to the Moonlight Bay area. He remembers getting caught in a storm and all the lights around the lake went out! They finally made it home when it was daylight!!!
Gerald Hartman recalled that when his boys were young, Harve would come over on Christmas morning for coffee, or more life a "get on the floor with the boys to see and paly with all their new toys" kind of visit. Gerald also recalled when Harve bought a new Monte Carlo and a new speed boat. He remembers him driving up and down Main Street pulling the boat with smile from ear to ear. Gerald remembers Harve staying at his house when they were in High School. They had staying out late and when they got home, they know to throw off their coats and run downstairs before Mom got to the door. Sadly, Harve didn't realize and caught the brunt of them all being late. Gerald said his Mom did apologize in the morning.
I feel Dave was just one of those guys that always seemed to be there. He was a good listener, never having more input than was needed. Dave was sometimes a little hard to get to know, but once you did, he was a life-long friend as many of you here can attest to.
I want to share with you a personal memory of mine…..a typical morning at Keranda. Around coffee time, Dave would stop in at the counter and visit with those who were there. He would then continue past my office to the back to see what the others were doing there and then make his way back to Greg's desk and if he wasn't on the phone he would stop and visit or move onto the next desk. He liked to touch base with everyone. If Lewis was in, they seemed to get into a deep discussion of some sort which no one else seemed to follow or figure out. I think they must have gone to school together.
After he had a banter with the other staff, he would make his way to my office and as I noticed him I would always say "How's it going" and he would always say "it's going" – it was our ritual greeting. It was usually a short visit unless he had been talking to one of his sisters, or a niece or nephew, then he would have a new story or bit of news to share. I enjoyed this part of our visits as then I was able to keep up with what was going on in the Wesson family. He then would swing by the secretary's office to make his final stop….to see Becky. It would only take a short time to hear him and Becky start to argue and tease about something or other. He gave her that little laugh he always had, and then headed out the front door via the doughnut counter. I think he always looked forward to seeing how the last visit would turn out. This ritual has gone on at Keranda for years and we will miss these visits.
With Thanksgiving around the corner, I know we are all thankful to have had Dave in our lives.
I would like to thank the family for this opportunity to have shared a few stories and details of Dave's life. I know from our frequent visits that all of his family was very important to him. So in closing, I want us to take a few moments and remember in our own way how Harve has touched our lives and how his memory will continue to live on. And when I think of how I'm feeling today, I'm just going to say "it's going".
Funeral Service
2:00 pm
Monday, October 7, 2019
Forest Bank Cemetery
Waseca District
Waseca, Saskatchewan, Canada
Luncheon
3:00 pm
Monday, October 7, 2019
Maidstone Legion Hall
111 Main Street
Maidstone, Saskatchewan, Canada
Share Your Memory of
David J "Harv"
5101 - 50 Street
Lloydminster, Alberta T9V 0M2