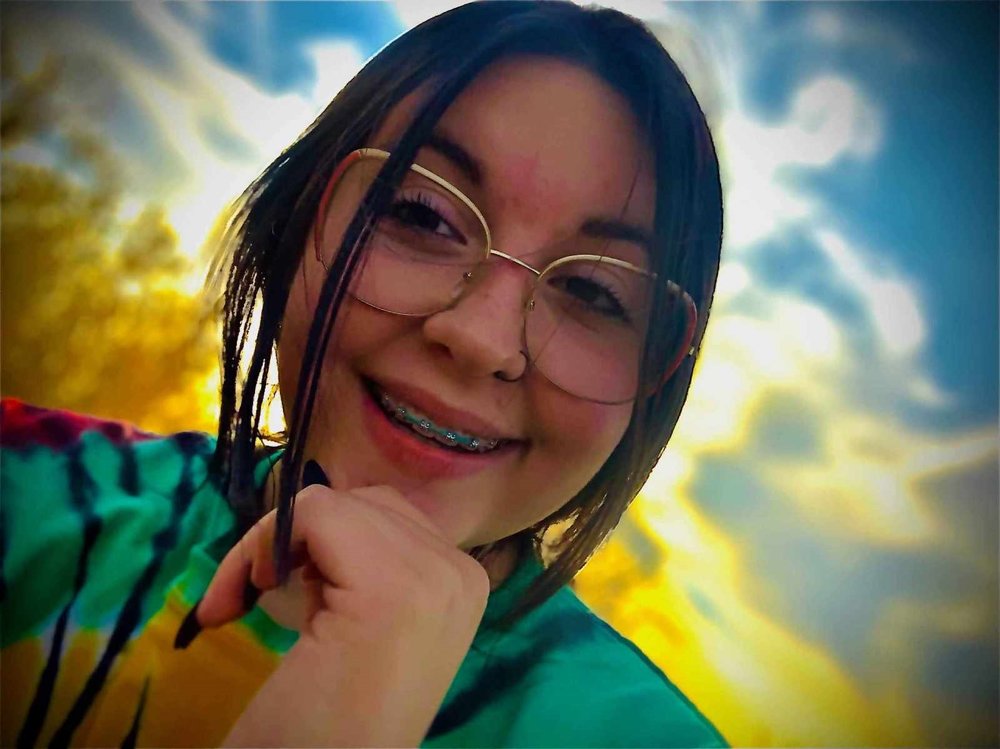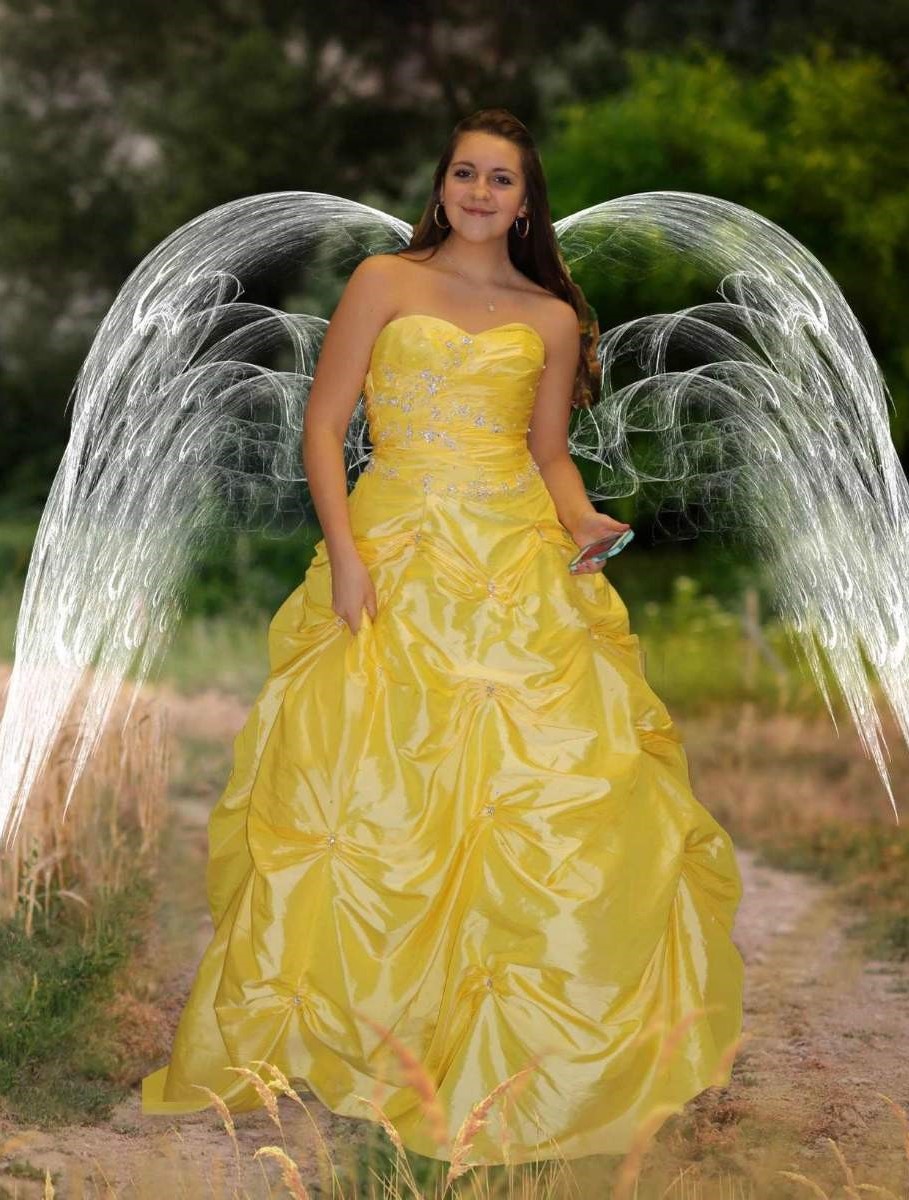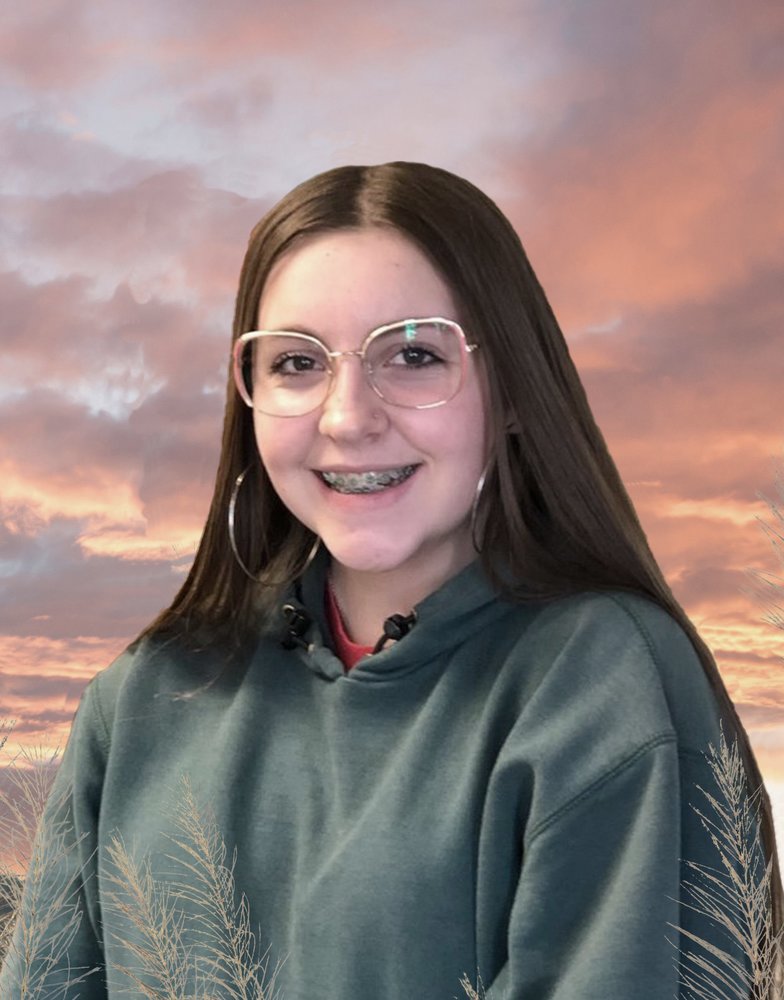 Obituary of Éva Eaton
It is with deepest sorrow that we announce the sudden passing of Éva Raine Eaton, on Oct 9, 2020, at the Jim Pattison Children's Hospital in Saskatoon, Saskatchewan. Éva was a true fighter, but even with the best team of health care professionals, we lost her at the young age of 15 years.
Éva, our beautiful sweet girl is survived by: Her forever loving parents; Lindsay and Lindsey Eaton; her younger siblings, brother Jakub Eaton, and sister Zoe Eaton; Grandparents; Lynn and Elaine Eaton, Don and Linda Amundrud, Great Grandparents; Grandma Mary Howard, Grandma Joyce Hougham; Aunts, Uncles, and Cousins; Delbert Eaton (Justine (Evangeline, Roxas), Chiara, Alex, Savannah), Rebecca and Chad Andrews (Bradley, Natalie, Zander), Jessica and Andrew Trelford (Lucas, Riley, Aubrey) , Amanda Amundrud and Lee Zallas (Olive, Lars), Dean and Sheryll Amundrud, (Dorien, Emmet, Carter), along with numerous relatives and friends.
Éva was predeceased by: Great Grandparents; Jack and Agnes Eaton, Gordon Howard, Tom and Agnes Amundrud, Robert Hougham; Cousin Dougie Eaton.
Éva was born in Lloydminster Hospital on June 15, 2005 on a rainy afternoon - thus, the name, Éva Raine. She came into this world with a full head of black hair, the biggest beautiful eyes, and was always smiling. Éva had a real love for animals her whole life. She was only two when she would haul her puppy, Bandit all over the place. Éva resided in Frenchman Butte, Sask., and attended Paradise Hill School from Kindergarten to Grade 10. Éva had a competitive nature. She never backed down or gave up in what she believed was correct. She would protect her Family at all cost and will continue to be their guardian angel.
Éva had an infectious smile and a great sense of humour with the perfect delivery of sarcasm. She was forever taking Grandpa's cowboy boots and stockpiling her Dad's Redman pouches, ball hats and his clothes in her bedroom. Éva was a practical joker and when it came to branding she had plenty of tricks up her sleeve. Branding will never be the same without Éva as she had the strength and stamina to handle any job she was given. Éva loved spending time with all her cousins, and cherished being with her Grandparents on the farms. She liked to stook and haul square hay bales, spend time with her horse, and try to tame the wild barn cats. Éva enjoyed the outdoors, as a family we went on lots of various quad trips in the Bronson Forest, also swimming and spending time at Peck lake every summer. Éva had an immense theatrical ability, even though she rarely performed in front of people. She loved to create lip-synching videos to all genres of music as well many videos of Mental Milo (the cat). Éva had an ear for music, and was currently taking piano lessons.
Éva was very thoughtful, and uninhibited by her peers. She reached out to those that were less fortunate and took the time to lift them up. She was a straight shooter, and a leader, even if she didn't have many followers. Éva was always true to herself, even if it caused her pain sometimes. Her bedroom has a sign "Éva's Room – Love it or Leave It". You have left an everlasting mark in our hearts, and we will be forever Thankful we had you in our lives even though it was for such a short time here on earth. Éva, we know you will continue to look down upon us, play some tricks on us, but will always be our protector. May your free spirit continue on for eternity.
The Celebration of Life for Éva Raine Eaton will be conducted from McCaw Funeral Chapel, Lloydminster, Alberta. Due to Covid-19 restrictions, this celebration will be by invitation only.
Donations, in memory of Éva Raine Eaton, can be made to STARS, or Turtleford and Mervin RM Fire Department.
Éva's memorial card can be viewed or downloaded from the link below.
https://indd.adobe.com/view/415c410e-bbf6-4837-a985-3a0c4527a08a
5101 - 50 Street
Lloydminster, Alberta T9V 0M2