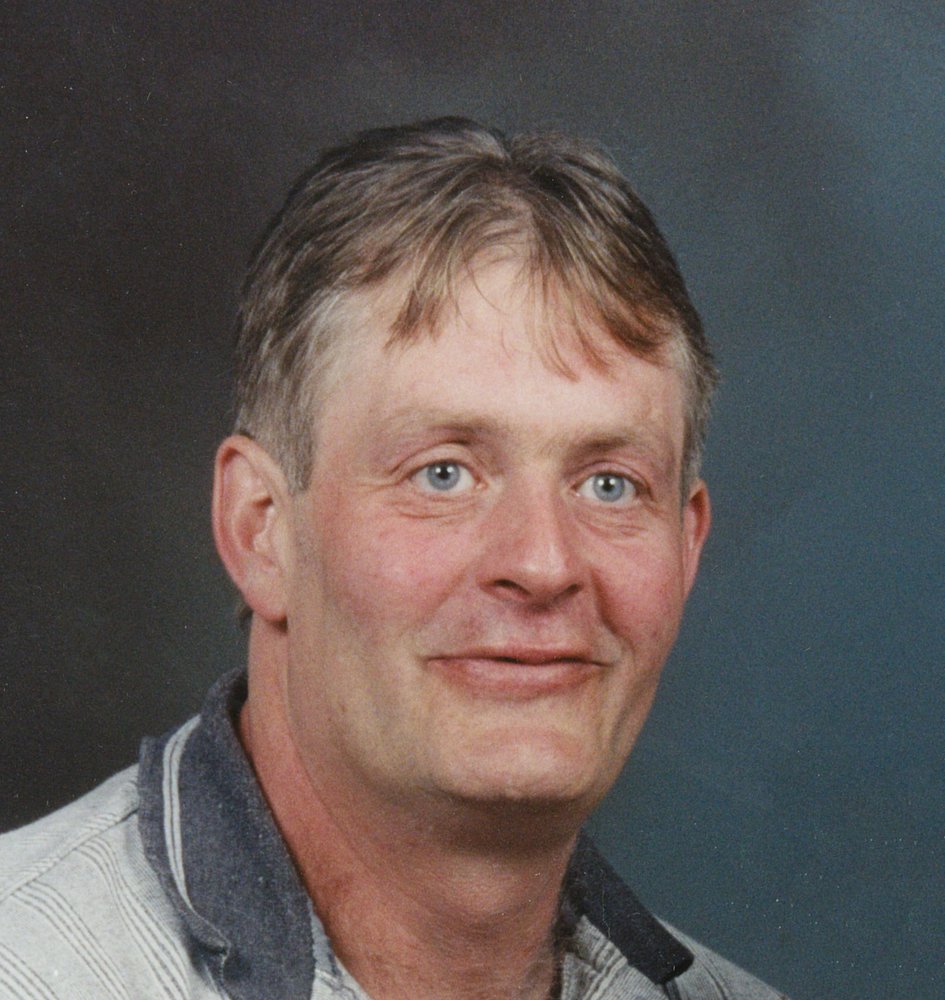 Obituary of Tom Mercer
Thomas Arthur Mercer passed away unexpectedly in Lloydminster, Saskatchewan, March 28, 2021 at the age of 57 years.
Tom is survived by: his two sons, Damien Mercer and Kyle Mercer; one grandchild, Caden; father, James Mercer; two brothers, Greg Mercer and Jason (Nicole) Mercer; two sisters, Minda Kloekes and Shauna (Merl) Rempel; as well as numerous nieces, nephews and relatives.
Tom is predeceased by: his brother, Jamie Mercer; his mother, Beverley Mercer; niece, Ashley Rempel; grandparents, Ed & Lily Moylan and Mary & Chester Mercer.
The Celebration of Life for Tom will be held at McCaw Funeral Chapel, Lloydminster, Alberta on Wednesday, April 28, 2021 at 1:00 PM. Due to current restrictions the service will be by invitation only. The service will be live streamed and posted on McCaw Funeral Service website under Tom's obituary at the time of service.
~Eulogy read by Shauna Rempel~

Thomas Arthur Mercer was born September 17th, 1963 in Calgary, Alberta. When Tom was little, Mom and Dad moved to Paradise Hill to farm with Grandma and Grandpa Moylan, later they bought a farm two miles south of Paradise Hill.
Tom grew up riding horses, making tree houses and rafts for the creek, playing hockey and helping on the farm. Tom was great with animals and was the first to help with calving. Dad remembers one year when the pig had 17 piglets and Tom led an assembly line drying the baby pigs and placing each one back with the momma pig.
Tom went to Paradise Hill school and although he did not have a lot of good memories of school, he did have a favourite teacher, Mrs. Herman, who he lovingly called Miss Fuxa because she was not married yet and was a new teacher when she taught him. He probably liked her because she kept him in line. Once, Tom ate a whole pail of cookies mom sent for the bake sale and told Miss Fuxa that Mom did not send anything so Miss Fuxa, knowing Tom, phoned Mom and found out the truth.
Tom was always a wild child, he would build jumps for his bikes, race his horse across the field and come up with crazy stunts. Greg remembers one time where Tom was on the horse with a rope around his waist and Greg was in our little wagon. Tom was pulling him around the yard and Tom decided to see if Greg could jump the stook of bails, he put the horse into a full gallop but instead of jumping the bails Greg went headfirst into the bails and Tom went flying off the back of the horse.
Greg also remembers that they used to have this old truck that only had two bolts on the front wheel. The older kids were only supposed to drive it slow to feed cattle. One day, Tom was using it to pick up Greg, Jamie and Minda off the bus at the end of the road. Greg wanted to drive but Tom would not let him, so Greg decided to stay on the bus and go to his friend Rodney's instead. On the way home Tom, being Tom, put the truck into high gear and went flying over the hills the wheel came off and they crashed the truck. Mom found out at work and rushed home where she saw three bloodied kids walking down the road, but no Greg which scared her because she thought he was dead. When Greg came home it was quiet and so he started to sing "You picked a fine time to leave me loose wheel". It may have been too soon.
When Tom was about 16 years old, he started working on the rigs and saved enough money to buy a new Trans Am. I remember him driving it flying down the gravel roads in his bare feet. Finally, Mom and Dad took it and hid it in the bush for both his and our safety.
Tom was a free spirit, who beat to his own drum. Jason said if you ever needed a different perspective on something he was the guy to ask. Tom had a mind of his own, he was fearless, he never backed down to anyone, he never lost a fight, he also never coloured inside the lines and therefore he lived a hard life and had his struggles. But he also had a kind heart, and a big laugh. He loved children, music, sewing and he made beautiful beadwork. He liked to fix old vehicles. Nicki used to bug him calling his trucks Frankenstein because they were made from parts of other trucks and they were not pretty.
Tom loved children, when Damien was a baby Tom carried him everywhere, he cuddled and slept with him. Damien's head always smelled like Tom's armpit because that is where he spent all his time. Fifteen years later, Tom had his second son Kyle, Tom loved and treasured Kyle and spent every moment he could with him.
Tom also loved music. Jayden remembers getting her first MP3 player and Tom asked her if she wanted him to download some songs for her. He downloaded all the songs she wanted and then all the songs he thought she should have like CCR, Eagles and Tom Petty. He told her it was important to listen to the lyrics. It made Jayden feel grown up because he was patient and talked to her like an adult.
Mom and Jamie always understood and looked after Tom. Mom was always proud of him and loved him for who he was. I believe Tom is with them now and they are still loving and protecting him like they always have.
Poem
Blessed are the weird people, the poets, the misfits, the artist, the writers and the music makers, the dreamers, and outsiders. For they make us see the world differently.
My parents never liked to say goodbye. After talking on the phone mom always said "talk to you soon" and dad always says "catch you in a bit". So, rather than say good bye, Tom we will talk to you soon and catch you in a bit.
Rest in peace.
5101 - 50 Street
Lloydminster, Alberta T9V 0M2