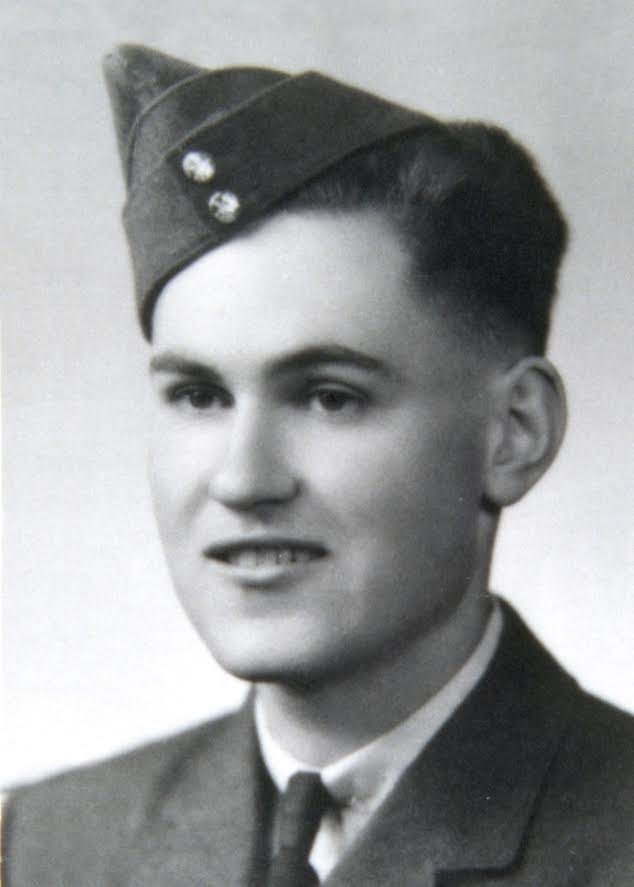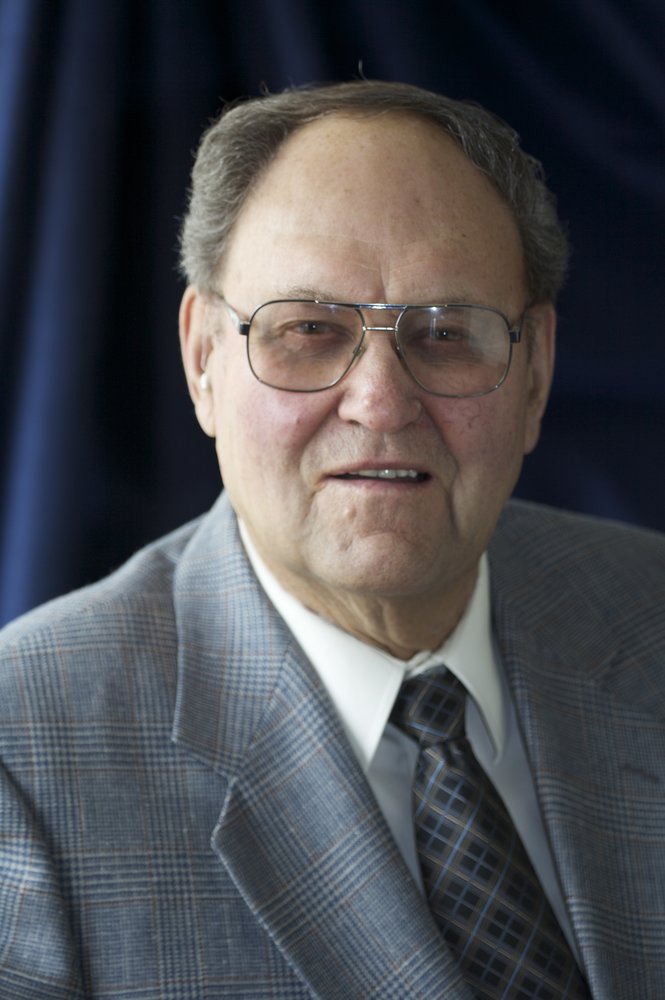 Obituary of Hugh Polkinghorne
Henry "Hugh" Polkinghorne passed away at River Heights Lodge, North Battleford, Saskatchewan, June 4, 2021 at the age of 97 years.
Hugh was born on the family farm just north of Marsden. He had his own dog cart by the time he was 8, and grew up working with horses and cattle, helping in the dairy barn, and driving various farm implements as they became available. He attended Marsden School from Grades 1 to 11, and Bedford Road Collegiate in Saskatoon for Grade 12.
As an Air Force wireless operator during WWII, he served in Lachine, St. Jean Sur Richelieu, Goose Bay, Labrador, and Summerside, PEI. Home on harvest leave in 1943, he met the new telephone operator, Lunora Crawford. In July of '45, they were married, and when he was discharged some months later, they came home to the farm.
Together they worked very hard, raised 5 of us, enriching our formative years with 4H, sports, music and United Church Sunday School. Still they found time for themselves for square dancing, curling, golfing, drama, some family holidays and many winters as snowbirds in Arizona. They enjoyed a "roots" trip to England and Scotland, exploring while they found the graves of their grandparents.
Hugh lost his beloved Lunora in October of '03.
Over the years, Hugh served the community on the United Church Board, the Marsden Credit Union, the Neilburg Hospital Board, and later, the Marsden Seniors. Attending various regional Senior's pot lucks and Fun Days with a carload of friends brought great joy.
His last decades have been very much enriched by his friend and companion, Mrs. Marlene Spence, including some leisurely and educational cruises.
He loved every member of his growing family, often expressing amazement at the unique gifts each one had to offer. To quote one of his granddaughters, "He was such a good role model for us, with his intelligence, integrity, love, commitment to family and his work ethic. We are lucky grandkids."
In March of 2014, Hugh moved to Hemstock Assisted Living in Lloydminster. In no time, he was involved with bridge, cribbage, pool and musical concerts. He often spoke of how fortunate he was to be there, and was thankful for his blessings every day. In April of this year he moved to River Heights Lodge in North Battleford. He had been ill for a very short time.
All his life, Hugh has found and expressed loving kindness. These last weeks have been no exception. He has had outstanding care all along this last journey. We will be forever grateful to the staff at Hemstock, Lloydminster Hospital, North Battleford Hospital, River Heights Lodge, Dr. Campbell, McCaw's Funeral Home and Rev. Lorna Brick. You are the best!
The Lord Bless you and keep you,…. And give you peace.
Hugh is survived by: his special friend, Marlene Spence; his five loving children; daughter, Carol (Robert) and their children, Ian (Gabrielle) and family, Ethan and Emma; Amy; Alyson (Paul) and family, Aryah and Aloe; and Roddy (Crystal); daughter, Noreen (Ron) and their children, Joel (Bethany) and their daughter, June; and Lewis (Sarah); son, Harry (Denise) and their children, Sarah (Lech) and daughter Kate; Silas (Jen) and children Harriet and Frances; son, Richard (Lois) and their children, Carmen (Ken) and family, Kieran, Tristan and Jaden; Brenen (Lea) and family, Sam and Jackson; son, Dan (Lisa) and their children, Amanda (Clayton), Brett (Hugh) and Travis (Cambrie).
Hugh is predeceased by: his wife, Lunora; infant son, Roy; and parents, Bert & Bessie Polkinghorne.
A Private Family Graveside Service for Hugh will be held.
Donations in memory of Hugh may be made to Marsden Seniors or donor's charity of choice.
Share Your Memory of
Hugh
5101 - 50 Street
Lloydminster, Alberta T9V 0M2