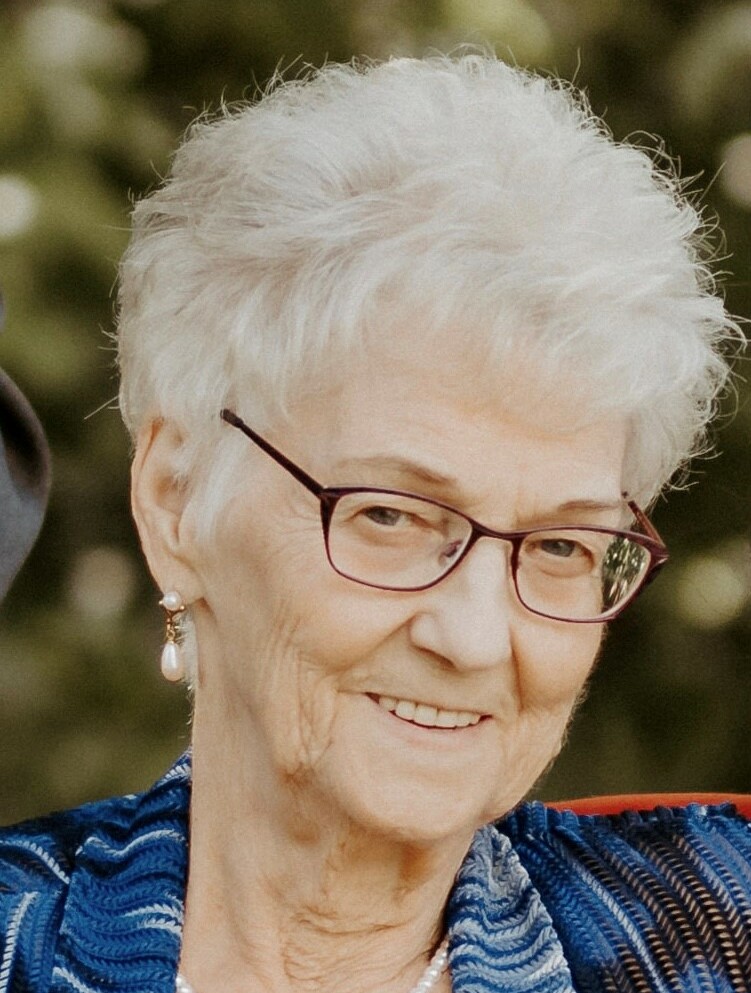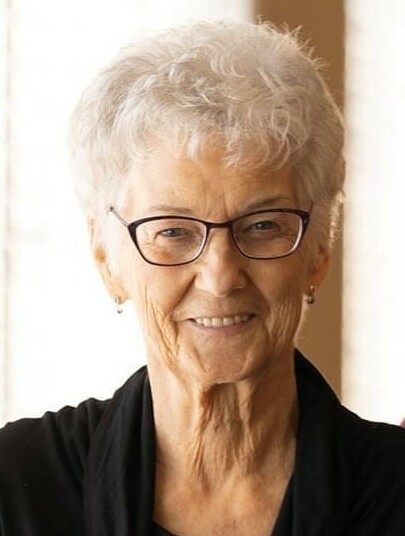 Obituary of Ann Coolidge
Please share a memory of Ann to include in a keepsake book for family and friends.
Barbara "Ann" Coolidge passed away at Lloydminster Hospital, Lloydminster, Saskatchewan, January 4, 2022 at the age of 80 years.

Ann is survived by: her loving husband, Jim Coolidge; children, Michael (Brenda) Coolidge, Linda (Rob) Coolidge, Eugene (Candice) Coolidge, Laurie (Tim) Benko and Marlene Coolidge; grandchildren, Rene (Ashley) Coolidge, Rochelle (Al) Coolidge, Myles (Whitney) Coolidge, Dustin McPherson, Dani McPherson, Courtnee Coolidge, Evan Halls, Janayea (Jay) Sutherland, Chelsie Benko, Raylene Holtforster, Shea Holtforster, Renita Swan and Violet Swan; great grandchildren, Emma, Jordyn, Hunter, Parker, Michah, Ryder, Dallis, Ieshia, Akena and Nipayastew; brothers, Brian Hardy and Bruce Hardy; sister, Alice Gebhardt; and numerous nieces and nephews.

Ann is predeceased by: her parents, Harry and Audrey Hardy; father-in-law and mother-in-law, Harold and Bernice Coolidge.
Barbara Ann Coolidge was born in Lashburn Sask on May 23, 1941 to Audrey and Harry Hardy. Her brother Brian was born exactly 2 years later on her 2nd birthday. Together they had adventures playing outdoors, swimming in dugouts and later riding horse-back together to Burke School. Ten years later little sister Alice came along, and now she had her own live dolly. There are many stories of having Alice in her basket while riding a bike, dressing her up and of course horseback riding. Little brother Bruce came a couple years later allowing her to finally get her own bedroom upstairs.
Ann met her future husband Jim when she was 14 years old. Saturday nights consisted of movie theatres, dances, hockey games and hanging out with friends. Ann and Jim were married Oct 11, 1958 in Lashburn Saskatchewan. They farmed north east of town just a couple fields from where Ann grew up. Together with their 5 children they had a beautiful life. Ann lived for her children, and loved the farm life. She attended numerous hockey games, figure skating carnivals, ball games, 4H, cubs/scouts, brownies and any activity her kids were involved in. If someone forgot something they needed at school, she drove in. If someone was sick she was a nurse. If someone needed help with homework or a school project she became a teacher.

Ann managed Wilford Agencies Insurance for 2 years in Lashburn. She also worked at McFadyen & Sons Agencies in Waseca, on and off for many years. Being a farm wife consisted of learning to drive farm machinery, packing lunches, or running out dinners to the field. She will be remembered for her cooking and her famous recipes will be cherished in her handwritten cookbook. She was the go to girl, and was the rock of the family farm. Her garden was huge, and her flower beds were breathtaking. After her kids were grown, she worked at Wilford Agencies in Lloydminster for ten years.
Ann was the Leader (Brown Owl) of Brownies. Worked countless kitchen shifts in the hockey rink for minor hockey and Jims hockey. Ann was an active volunteer at the Lashburn Centennial Museum and the Lashburn Community Hall where she also served as treasurer on both boards.
Ann enjoyed spending time with her relatives and friends at the lake. She and Jim went on many vacations including oversea trips with hockey. Animals were a big part of her life and seemed to be attracted to her big heart.

Ann's door was always open and she loved to host. She was a wonderful person to visit with and had a compassionate ear. Spoiling her Grandkids was top priority and she cherished every minute.
A Private Memorial Service for Ann will be held at the Lashburn Hall, Lashburn, Saskatchewan on Saturday, January 22, 2022 at 2:00 PM. If you are unable to attend in person, you may view the live streaming of the service which will be posted on McCaw Funeral Service website under Ann's obituary at the time of the service.

Donations in memory of Ann may be made to Lashburn Community Hall or Lashburn Centennial Museum.
Cards and Condolences can be sent to Box 31, Lashburn SK, S0M 1H0.
A Memorial Tree was planted for Ann
We are deeply sorry for your loss ~ the staff at McCaw Funeral Service
5101 - 50 Street
Lloydminster, Alberta T9V 0M2