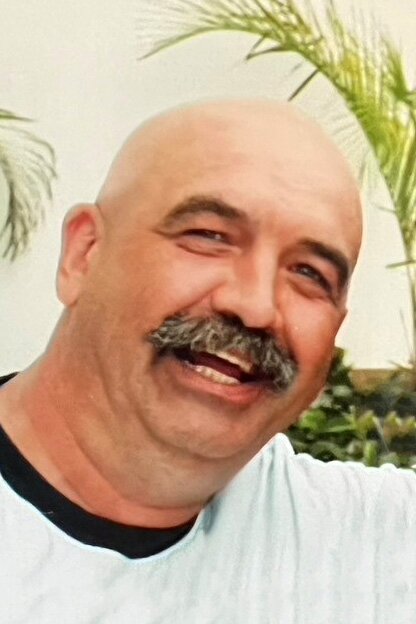 Obituary of Terry Bauer
Terry Lee Bauer passed away near Grande Cache, Alberta on Saturday, November 19, 2022 at the age of 63 years.
Terry was born to Wilbur and Alma Bauer on March 6, 1959 in Loon Lake, SK. He was the 4th of 5 children and grew up on a farm just outside of Makwa, SK. The farm was where he learned the skills that would support him all his life. Dad was very academic and excelled specifically in mathematics. He was a human calculator and could figure out almost any math problem fast in his head. We are a little disappointed that he did not pass any of this to us. We relied on him so much that we forgot to learn it ourselves.
Dad attended school in Loon Lake and when mom first went to this school too, he always talked about the time he saw mom come off the bus when she was in grade 6 and he said he was going to marry that girl! The two of them would be connected from this point and went on to be high school sweethearts.

Dad and Mom were married on June 5th, 1976, but before the ceremony started Dad was playing pool in the basement by himself and it was an inside joke by Grandpa Max that he must have made his shot because he showed up!
Krystal was born on October 18th, 1976 and on February 28th, 1979, T.J was born. They did a good job as teenage parents making a life for themselves, along with the help of family. After many moves throughout the years, they moved home to Makwa where they built a house and settled down in 1989. They were both finally happy to be home! I don't think there are 2 more bonded people in this world. They have spent 46 years together and have had their fair share of ups and downs but have pushed through thick and thin. Dad, being Dad, could be a lot, and just when you thought mom had had enough, he would "totally redeem himself". Maybe with his blue eyes, a little grin and a raised eyebrow!
Dad worked as a construction consultant and went on to build and own Bauer Cats. Pushing dirt is a talent and he excelled at it; however maintaining good working equipment was never his specialty! Dad's trucks were always put to the test. Legend says Dodge hired him to test their new trucks but he was fired the next day!
Jessica was a late edition to our family and was born on April 26th, 1991. Our family was complete at this point, and with Dad being older, he had much more time to spend with her. Jessica and Dad shared a very special bond, spending time singing together (some appropriate songs and some not so appropriate songs!) sharing song lists and receipes and just being able to have quiet moments together.
Dad was very proud of all his kids and especially proud of all his grandchildren. He went to many hockey games, volleyball games and swim meets to see the grandkids compete, even traveling all the way to Las Vegas and Niagara Falls to watch games! He could be relied upon to drive grandkids anywhere! The grandkids enjoyed their hunting expeditions with their Grandpa and this is where they learned the following:
1. You got to learn to drive faster for when you get your license!
2. Just got to pour myself my lucky drink, there's a bottle of rye under the seat in the back!
3. Only wussies die!
4. Never cheat in poker!
5. Don't slam the doors on a Chevy, only a Ford!
6. Keep the gun loaded!
7. Don't drink with ice!
8. Try your best, unless you are shxt!
9. If you get in a bar fight, never let them throw the first punch and you better be the one to start it!
10. If you want to play, you got to pay!
11. It's not illegal if you don't get caught!
He will be sadly missed by all his friends. He had a frequent Makwa/Loon Lake/St Walburg circuit that included a few rye and cokes at the local taverns, socializing in a way only he could! Our family will miss everything about him. His life stories are legendary and we will never stop telling them!
Terry leaves behind: his wife, Val; daughters, Krystal (Shawn) Daschuk and Jessica Bauer; son, T.J. (Tammy) Bauer; grandchildren, Landon, Connor, Presley, Quinn, Luke, Easton and Hudson; siblings, Carol (John) Kubik, Randy (Sandy) Bauer, Judy (Rodney) Novak and Mike (Dale) Bauer; brothers-in-law and sisters-in-law, Lambert (Judy) Maier, Harold (Erika) Maier, Linda (Greg) Stieb, Les (Sharon) Maier, Bernice (Vince) Roes, Marvin (Charmaine) Arnault, Alvin (Shawna) Maier and Julie (Corin) Berg; numerous nieces, nephews and extended family.
Terry is predeceased by: his parents, Wilbur and Alma Bauer; and his father-in-law and mother-in-law, Max and Irma Maier.
Please join our family to celebrate Terry's life at the Makwa Community Hall, Makwa, Saskatchewan on Friday, December 23, 2022 at 1:00 PM CST. Everyone is welcome!
Donations in memory of Terry may be made to Heart and Stroke Foundation.
Terry's memorial card can be viewed or downloaded from the link below.
https://indd.adobe.com/view/d58cc70e-d2fb-41c3-8182-4c5c39a0accb
Celebration of Life
1:00 pm
Friday, December 23, 2022
Makwa Community Hall
.
Makwa, Saskatchewan, Canada
Share Your Memory of
Terry
5101 - 50 Street
Lloydminster, Alberta T9V 0M2