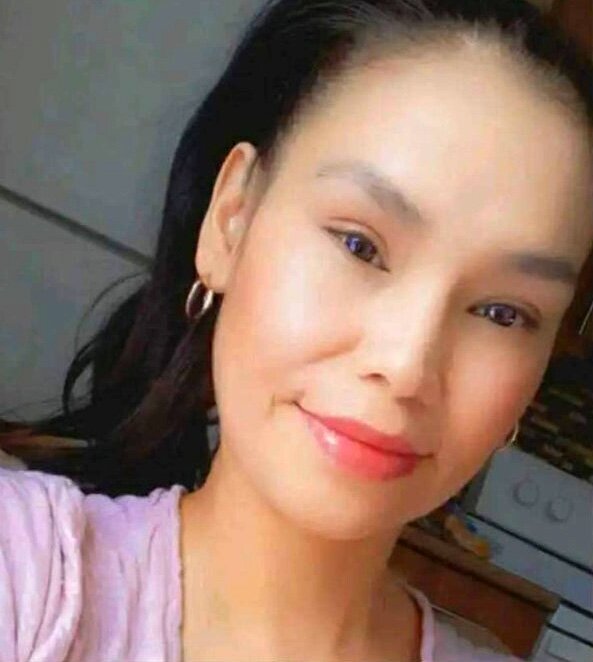 Obituary of Chantille Chief
Chantille Maria Chief passed away at Victoria Hospital, Prince Albert, Saskatchewan on Friday, May 19, 2023 at the age of 35 years.
Chantille Maria Chief was a very beautiful, caring, loving young mother to her five children. She had a beautiful infectious smile that would shine every room she entered. Chantille loved spending time with her children and always went above and beyond to provide for them. She was a very proud of her children's achievements in school and in whatever they did.
She loved going for walks with her kids, and would take as much pictures as she could on these walks. She also loved her daily video calling with her mother. She enjoyed cooking for her children and making the best meals, her special meal her children loved the most was her baked spaghetti and caesar salad, this extended to when family came to visit. She enjoyed having makeovers with her daughters Tia and Dezrin, Dezrin would be the makeup artist. She enjoyed loud music as she cleaned house, and would randomly tease her children. Mom was a funny person. She enjoyed being at the lake with her family, always asking her mom to get the aunties and cousins to join. She enjoyed talking about her memories with her cousins. Her fondest memory was fixing her cousin Darlene's muffler just for them to drive around.
Chantille had a very kind and nurturing demeanour she went out of her way to take care of everyone that came around especially her mother, the two were inseparable and enjoyed each others companion. Her favorite color was burgundy. She always made sure to spend time with her siblings every chance she got. She picked up her kokom's beautiful habit of beading, sewing and enjoyed knitting in her spare time. Chantille was a firm believer in her traditions and culture, she loved attending her ceremonies and enjoyed spending time with her closest cousins.
Chantille was starting her path in healing and recovery, where she made the decision to move to Prince Albert and would have been starting school this fall.
Chantille is survived by: the father of her children, Morgan Littlewolfe; her children, Tia Chief, Dezrin Chief, Matthew Littlewolfe, Jenessa Chief and her baby, Jakobe Chief; parents, Marilyn Chief and Jerry Kytwayhat; siblings, Curtis Chief (Donya), Patrick Wolfe and Issac Stick, Rachel Kytwayhat, Arlene Oseemeemow, Fionna Kytwayhat, Ozzie Kytwayhat, JJ Kytwayhat, Owen Kytwayhat, Jerilene Kytwayhat, Layne Kytwayhat and Coleman Kytwayhat. She will also be leaving behind, her maternal aunts and uncles, Roy Naistus, Susan Chief, Ralph Chief, Rodney (Beatrice) Chief, Adrian Chief, Viola Chief, Arlene (Ernest) Chief, Eleanor Chief, Elaine Chief, Lyle Chief (Anna) and Karen (Quinton) Chief; paternal aunts and uncles, Robert (Tanya), Raymond (Sharon), Ramona Kytwayhat (Christopher) and Morris (Erica) Kytwayhat.
Chantille is predeceased by: her sisters, Patricia Wolfe (2016) and Tanisha Kytwayhat (2021); maternal grandparents, Norman Chief (1983) and Alvina Chief (2016); paternal grandparents, Josephine Kytwayhat (1973) and David Jimmy (2018); maternal aunties and uncles, Lorriane Chocan (2022), Lydia Chief (2019), Betty Chief (2018), Arnold Chief and Norma Chief (1999); her paternal aunts and uncles; cousins, Gina Chief (2023), Emily Montana (2023), Christy Chief (2021), Blake Chief (2021), Sandy Chief (2007), Donovon Chief (2003), Ferdinand Naistus (1994) and Candace Chocan (1991).
The Wake for Chantille will be held at Onion Lake Communiplex, Onion Lake Cree Nation, Saskatchewan on Tuesday, May 23, 2023 at 12:00 AM.
The Funeral Service for Chantille will be conducted from Onion Lake Communiplex, Onion Lake Cree Nation, Saskatchewan on Thursday May 25, 2023 at 11:00 AM.
Chantille's funeral card can be viewed or downloaded from the link below.
https://indd.adobe.com/view/d0e32b35-c78c-4e26-bdf2-b82129b31629

Wake
12:00 pm
Tuesday, May 23, 2023
Onion Lake Memorial Communiplex
Onion
Lake, Saskatchewan, Canada
Funeral Service
11:00 am
Thursday, May 25, 2023
Onion Lake Memorial Communiplex
Onion
Lake, Saskatchewan, Canada
Share Your Memory of
Chantille
5101 - 50 Street
Lloydminster, Alberta T9V 0M2