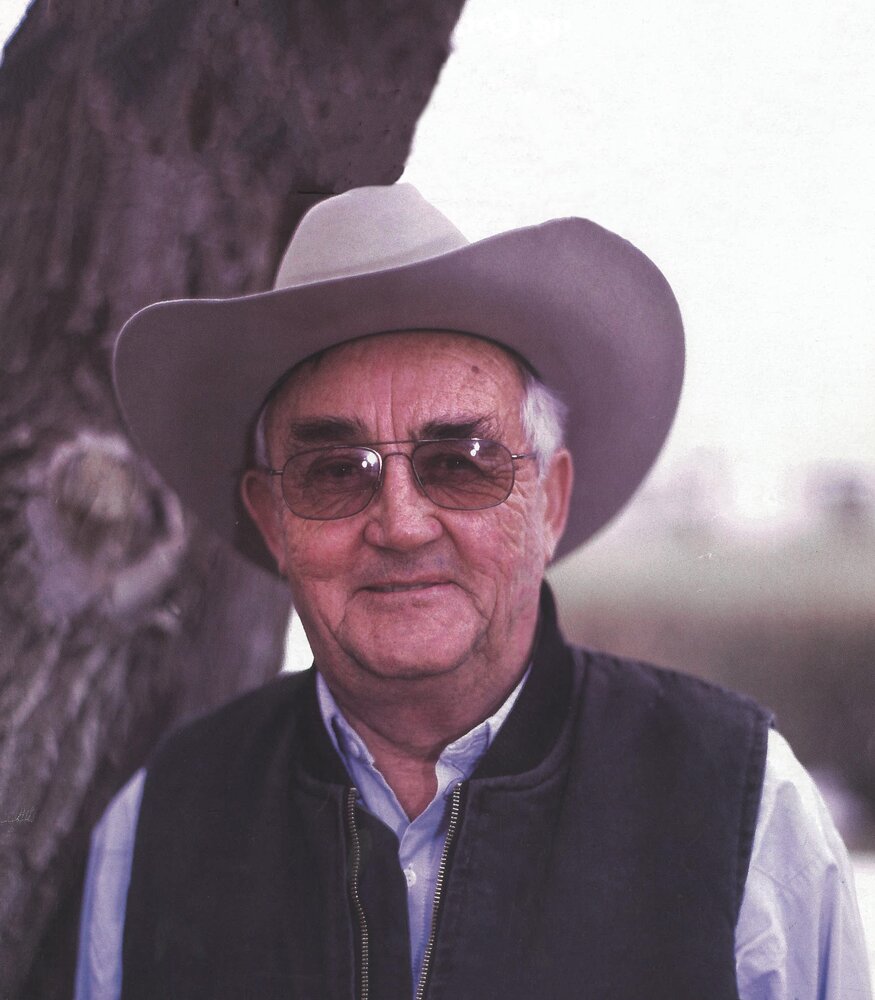 Obituary of Bob Wills
It is with heavy hearts we announce the passing of Robert "Bob" Edward Wills at Lloydminster Hospital, Lloydminster, Saskatchewan on Tuesday, June 20th, 2023 at the age of 88 years.
Bob was greatly loved and will be missed by his wife of 44 years, Evelyn Wills; Sons Clay Wills (Pat) of Lloydminster AB and grandchildren Alisha, Tanner, and Dustin; Ed Wills (Susan) of Coronation AB and grandchildren Anita, Nicole, and Tracy; Clark Wills (Karen) of Peers, Alberta and grandchildren Kyle and Amanda; and 15 great-grandchildren. Stepchildren: Lee Franklin (Della) of Lloydminster SK and grandchildren Brant and Vanessa; Sherry Waldorf (Rick) of Lloydminster AB and grandchildren Phil and Matt; Randy Franklin (Phyllis) of Cold Lake AB and grandson Adam; and 3 great-grandchildren; one sister, Mary Lou Wright (Howie) of Red Deer AB; sister-in law Nancy Wills; brothers-in-law Ken Prevost, Curtis Grundler and numerous nieces and nephews.
Bob was predeceased by his father Edward, his mother Marguerite, brothers Norman and Frank, sister June Arendt and her husband Bud, sisters Grace Prevost, and Ruth Grundler, nephew Wade Wills, and niece Lori Leibel.
Bob took most of his schooling in Eastend, leaving to go to work on a seismic crew when he was 17. He worked on oil rigs, and drove semis for a living but his passion was horses and cattle. Bob ranched for a time before spending the majority of his working years as a cattle buyer. He raced chariots, rode in endurance races and for 7 years drove chuckwagon teams in Saskatchewan and Alberta, including the Calgary Stampede, and even into the States.
In his retirement years, Bob took great pleasure in his kids and grandkids. He loved visiting with everyone and was a great storyteller. He especially loved being around the little ones and giving treats.
The Funeral Service for Bob will be conducted from Marwayne Alliance Church, Marwayne, Alberta on Friday, June 30, 2023 at 2:00 PM.
Donations in memory of Bob may be made to Alzheimer's Society or donor's charity of choice.
Bob's funeral card can be viewed or downloaded from the link below.
https://indd.adobe.com/view/4a058eb9-55cc-4572-b933-ca1da87a5364
Funeral Service
2:00 pm
Friday, June 30, 2023
Marwayne Alliance Church
Marwayne
Marwayne, Alberta, Canada
5101 - 50 Street
Lloydminster, Alberta T9V 0M2