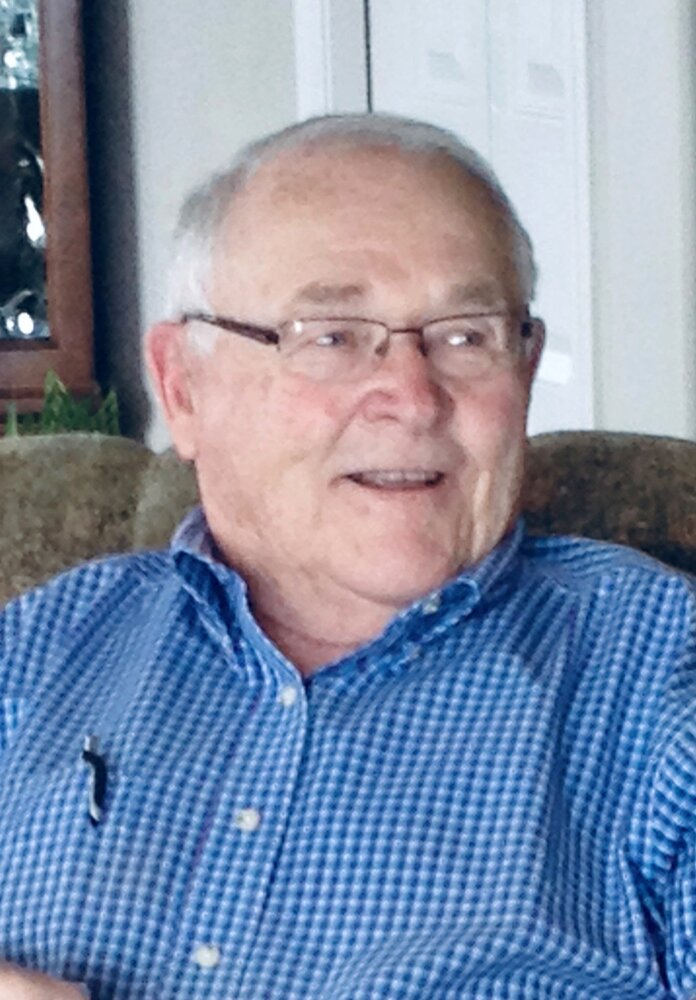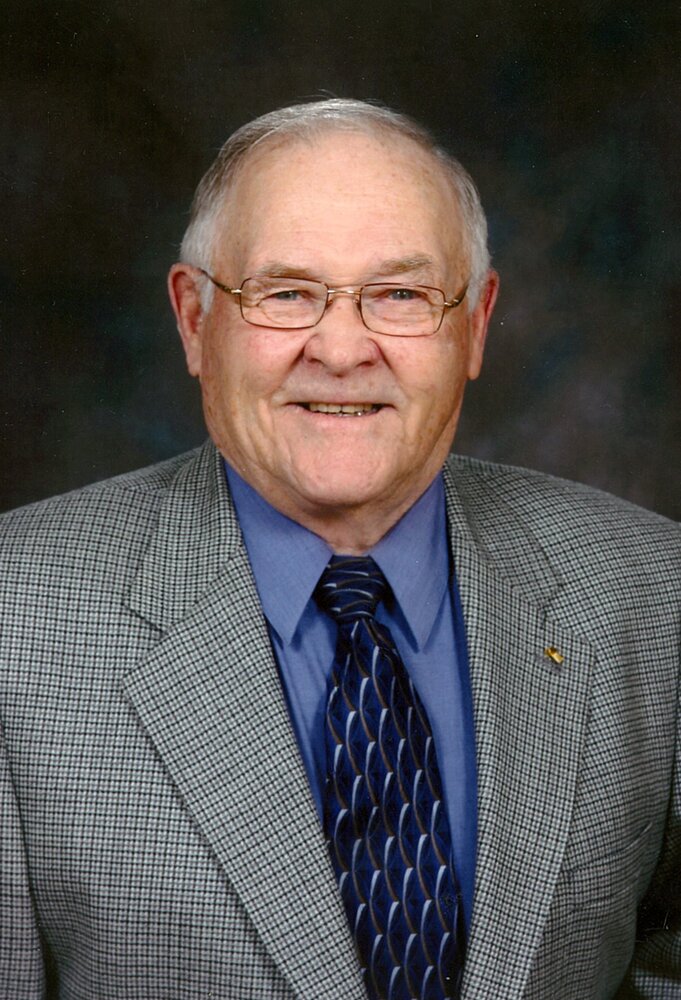 Obituary of Robert "Bob" Milne
Please share a memory of Robert "Bob" to include in a keepsake book for family and friends.
Robert "Bob" Douglas Milne passed away at Lloydminster Continuing Care Centre, Lloydminster, Alberta, July 30, 2022 at the age of 90 years.
Bob is survived by: his loving wife, Sylvia Milne; three children, Glenna Cole, Dale (Michelle) Milne and Gayle (Garry) Johnson; six grandchildren, Johnathon (Renae) Cole, Harley Cole, Ryley Milne, Mikayla Milne, Cole Johnson and Landon Johnson; two great grandchildren, Tayte Cole and Roan Cole; sisters-in-law, Lil Hamernyk, Deana Golinowski, Donna Golinowski and Carol (Lloyd) Kenney; brothers-in-law, Mick (Beth) Golinowski and Don Sturrock; as well as numerous nieces, nephews and extended family.
Bob is predeceased by: his parents, Robert and Dorothy Milne; sister, Jean Draker; son-in-law, Murray Cole; sister-in-law, Olga (Jim) Walsh; and brothers-in-law, Bill Hamernyk, Carl Golinowski and Frank Golinowski.
A Prayer Service for Bob will be conducted from St. Anthony's Roman Catholic Church, Lloydminster, Alberta on Thursday, August 4, 2022 at 7:00 PM.
The Mass of Christian Burial will be conducted from St. Anthony's Roman Catholic Church, Lloydminster, Alberta on Friday, August 5, 2022 at 10:30 AM. If you are unable to attend, you may view the live streaming of the service which will be posted on McCaw Funeral Service website under Bob's obituary at the time of the service.
In lieu of flowers, donations in memory of Bob may be made to donor's charity of choice, Lloydminster Regional Health Foundation - Lloydminster Continuing Care, Big Brothers Big Sisters of Canada or Marwayne Cemetery.
McCaw Funeral Service Ltd., of Lloydminster, Alberta administered the funeral arrangements.
Bob's funeral card can be viewed or downloaded from the link below.
https://indd.adobe.com/view/f56d0a2e-6c16-471e-a2e4-61144d1cd268
Card of Thanks ~ We would like to express our deepest thanks to all who helped make Bob's funeral vigil and mass truly a celebration of the resurrection. To Deacon Michael Hall for leading the prayer vigil and making it very special and "so Bob". To Father Jim Corrigan for giving of your time and making the mass so very meaningful and we loved your added humor. To our pianist Pat Hankey, singers Cheryl Hall and Deacon Rick Lucas. To Deacon Michael and Solange Sibilleau for assisting at the mass. To the CWL for the lunch, you did it with much love. To grandson Johnathon for carrying your grandpa's remains and to all the grandchildren as honorary pallbearers. To Deacon Rick Lucas for presiding and singing at the interment. Our thanks to Christine Aalbers and Karen Hilts for organizing and serving the lunch after the prayer vigil. Special thanks for all you who visited Bob while at home and then at LCC. How he enjoyed those visits and ice cream sundaes. To those who came to our home and stayed with Bob before he went to LCC, which allowed me to run errands. For all your prayers, phone calls, e-mails, cards, visits, food brought to our homes, flowers, mass cards, donations, and cards with such beautiful and meaningful messages and memories. To Dr. Kevin Govender and your staff and to Dr. Snyman, you helped make Bob's final days less painful. To all of you at LCC, you were just like our family, and we thank you from the bottom of our hearts. We can still hear Bob say "Thank you-Thank you". A sincere thank you to Donald and the McCaw family and staff for your compassionate help at this time. You make the arrangements so easy. To all our neighbors, friends, and family, for all your kindness shown to us and for your attendance at the prayer vigil and funeral mass, we are overwhelmed. Thank you and God Bless each and every one of you.
Donations have been given to LCC and Big Brothers and Big Sisters in lieu of individual thank you cards.
~ Eulogy ~Hello everyone. A very special thanks to all of you for helping celebrate Dad's life.

Robert Douglas Milne (better known as Bob (or Bobby by his cousins)) was born in Lloydminster Hospital on May 22, 1932.

Dad grew up on the Milne farm just east of Marwayne and gradually took over the business from his grandfather and father. Farming was the career Dad truly loved. It was not a job to Dad but was his life and passion. He enjoyed the animals, the crops and just the openness of the countryside.

Dad went to Silverwillow school up to grade 9. He would start off to school on his pony but most times was bucked off on the way. His horse would trot on back home and Dad would have to walk the rest of the way to school.

After grade 9 Dad went to school in Marwayne. He would bike to school in the summer and in the winter he would often ski.

Dad played ball with the Alcurve ball team and was their catcher. We all took after Dad as Dale, Gayle and myself played the same position with our own teams. Dad also played goal for the local hockey team - we have heard it was because he was the largest kid on the team and filled out the net the best.

After graduating from grade 12 Dad went to Vermilion School of Agriculture (VSA as it was called back then). He took a 2 in 1 year agriculture program but wished he would have taken the full 2 years as he missed the "extracurricular" activities after he was finished.

While attending VSA he would hitch hike home and he remembered catching a ride one time all the way to Marwayne with Clarey Hancock.

Dad also took a welding course in Edmonton. He rented a basement suite with the Keichenger boys and they were lucky enough to have the lady who owned the house cook their meals for them.

Dad would play guitar and harmonica for many local dances along with his sister Jean who played the accordion.

For a few winters Dad went and worked in Quesnel BC at a sawmill. The pay was not much but he had lots of fun with his cousins Ronnie Lowrie and Cyril Nickless who were also employed at the sawmill. They got into lots of mischief, and we don't have enough time today to get into all of that…

Dad and Mom were married in 1961. They lived on the Milne farm where they raised cattle, pigs, horses, chickens and grain. In his 40's Dad's hips took a toll on him and soon became too much when trying to feed the livestock. They eventually sold the animals and continued with grain farming, along with myself, until 2007.

Dad loved his children dearly. He always praised us even if our marks weren't exceptional or if we didn't perform that well at our sports. He always said as long as you did your best, and - you'll do better next time.

He loved to watch Glenna and Gayle at their figure skating, softball, or school sports. And with Dale it was hockey and ball. When grandchildren came along, he would travel all over Alberta and Saskatchewan (and sometimes as far as Texas) to watch them in their rodeos, hockey, Mikayla's dance and all their school sports. Many times Mom and Dad would drive to Glenna's (outside Calgary) and help her take her boys to hockey.

One time Mom and Dad drove to Vancouver Island to visit Dad's cousin Ronnie and Ginny. On the way home Dad decided to take a longer North route even though mom didn't think they needed too. Mom said there was still more to see on the route they had just travelled. But Dad had his plan - there was a rodeo in Prince George that grandson Harley was in and grandson Johnathon was stationed in Assumption, Northern Alberta. While on the way to Prince George, they met up with a bear - close enough to put a dent in the car. Mom was driving and Dad said "You should have seen the look on the bears face when he saw you coming." Mom said "Never mind the look on the bears face you should have seen the look on my face." As they were getting closer to High Level they met even more wildlife - 2 deer. This time they lost their air conditioning but were still able to carry on with duct tape and wire. Dad mentioned that Mom was good at killing wildlife. They did get to Johnathon's and then were able to limp home - without AC.

Mom said that Dad could always make her day, even if things weren't the best. He had a positive attitude all the time. "No use worrying" Dad would say. One day in late fall when harvest was at a stand still, Dad was looking out the window at the pouring rain and said "Sure good moisture for next years crop".

Dad attended farm shows throughout his farming career. The Regina and Red Deer farm shows were annual events that he attended with many friends. Always a joker, on one occasion he checked off all the food items on the room service breakfast menu and hung it on Glen MacDonalds door. Breakfast must have been good that morning, hey Glen?

Dad enjoyed travelling and we were fortunate to have many family excursions to BC, Disneyland, Hawaii, and Florida to name a few. Mom and Dad continued to travel for many years with special friends around the world and always brought home new stories. Some memories were good and others maybe not so good - like the time Jack Tyner and Dad come home with bruises and bandages after taking separate tumbles. Many laughs came out of that story for years after. The last trip that Dad and Mom were on was a River Cruise through Europe which he thoroughly enjoyed.

In 2007 when Dad and Mom retired and moved to Lloydminster Dad struggled. He was lost without being able to just head out in the yard and tinker on machinery or check crops or whatever else he would do. (Although he would pass up on tidying the shop up very time…). Thankfully his good friends Ken Kay, Eddie Hames and Vernon Hauer were there to get him out of the house and go for coffee. I know he loved his regular visits to Agland where he was back in his farming environment. (A slightly bigger and tidier shop I would say).

I know he made many other visits to businesses in Lloyd just to say hi as I would hear from friends (and people I hardly knew)- oh yea, your dad stopped in last week - we always enjoy his visits!

Dad and Mom joined the Lloydminster Curling Club and Legacy Center while in Lloyd. They met many lifelong friends and it really helped the transition moving into Lloyd.

Dad also loved and will be remembered by many for his Big Brothers and Big Sisters ticket selling. He was always able to draw people over to support the organization. He even won the award one year for most tickets sold.

Dad and Mom lucked out when they moved to town into a neighborhood with incredible caring people. They made Mom and Dad most welcome and Dad always loved the visits and back & front yard bonfire parties. We know mom will continue to be well looked after here.

When Dad's health was starting to deteriorate and diagnosed with dementia, he mentioned to mom to make sure she told everyone that he had it so if he said something stupid others would know why. Mom said "Bob, you must have had dementia for a long time."

Mom and dad were truly blessed to have had 61 years together. Dad had many health issues in his 90 years - 4 hip replacements, starting at age 47; 3 cancer surgeries; 2 serious farm accidents - it could have been a different story.

When Bob's arm was caught in the rock picker, Dale happened to see Bob waving his hat and was able to come to his rescue. Like Lana Kenney-Fehr said "Uncle Bob your guardian angel was looking after you!" and so he has.

In Bob's final days while at the wonderful care home LCC, his eyes would light up when mom would come and the girls would announce to him "Hey Bob - look who's here - it's Mom." Dad and Mom's love for each other was "Special".

We are so thankful now that Dad is free of pain, wheelchair and cane and in God's heavenly home.

Love you DAD.

Prayers
7:00 pm
Thursday, August 4, 2022
St. Anthony's Roman Catholic Church
2704 - 56 Avenue
Lloydminster, Alberta, Canada
Mass of Christian Burial
10:30 am
Friday, August 5, 2022
St. Anthony's Roman Catholic Church
2704 - 56 Avenue
Lloydminster, Alberta, Canada
Online Memory & Photo Sharing Event
Ongoing
Online Event
About this Event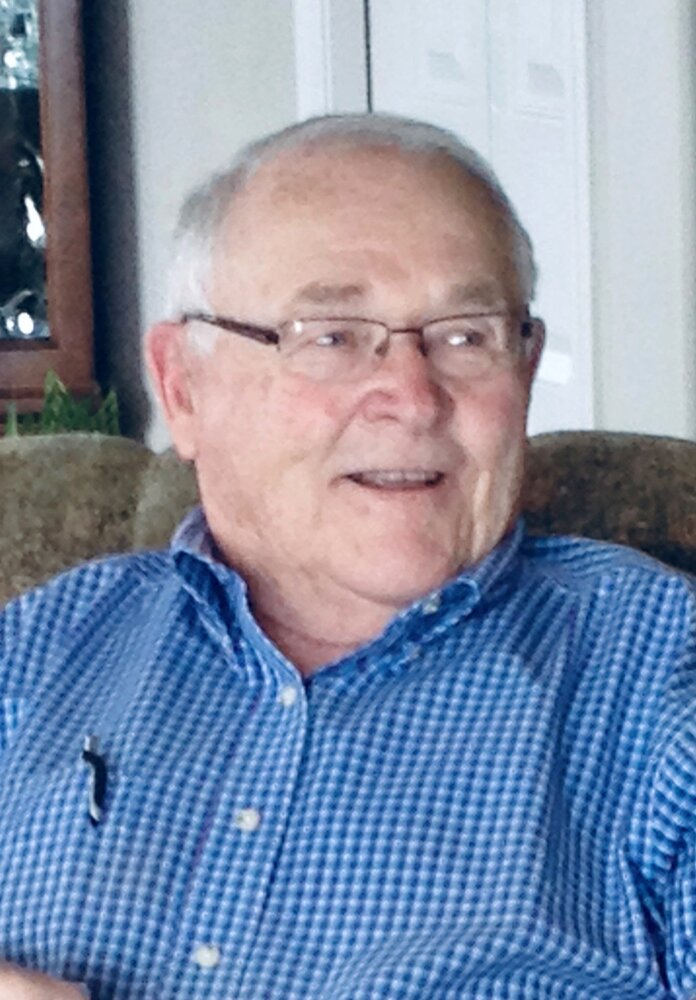 In Loving Memory
Robert "Bob" Milne
1932 - 2022
Look inside to read what others have shared
Family and friends are coming together online to create a special keepsake. Every memory left on the online obituary will be automatically included in this book.
Share Your Memory of
Robert "Bob"
5101 - 50 Street
Lloydminster, Alberta T9V 0M2