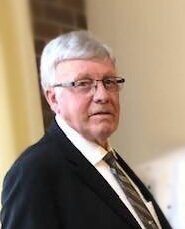 Obituary of Ray McIlwrick
Please share a memory of Ray to include in a keepsake book for family and friends.
Raymond "Ray" Howard McIlwrick passed away at home surrounded by his loving family, on December 5, 2022 at the age of 83 years.
Ray is survived by: his loving wife,Valerie McIlwrick; three children, Debra (Frank) Leschinski of Lloydminster, Brian (Emilia) McIlwrick of Fort Saskatchewan, AB and Donna (Calvin) Clarke of Wainwright, AB; nine grandchildren; fifteen great grandchildren; and numerous other relatives.
Ray was predeceased by: his son, Neil McIlwrick.
The Memorial Service for Ray will be conducted from Grace United Church, Lloydminster, Alberta on Friday, December 9, 2022 at 2:00 PM. If you are unable to attend in person, you may view the live streaming of the service which will be posted on McCaw Funeral Service website under Ray's obituary at the time of the service.
Donations in memory of Ray may be made to Grace United Church - Building Fund or donor's charity of choice.
Ray's memorial card can be viewed or downloaded from the link below.
https://indd.adobe.com/view/01c7d218-1de0-49d3-a6ab-185fdf54aed6
~ Eulogy ~
Good Afternoon
Thank you all for coming and for all the support you have shown to Val and family.
Friends and family of Raymond Howard Mcllwrick, known to most of you as Ray.
To me, he was Uncle Raymond.
I am Kathy Hickman and niece to Ray and Val.
It is my honor and pleasure to present the eulogy on behalf of Ray's family.
As Ray would have it: we are celebrating his life of 83 years: certainly, a life worth celebrating.
A life well lived.
Ray would say his best accomplishment in life was his family. Ray will be loved and remembered by his wife of 65 years, Valerie.
Daughter: Debra and Frank Leschinski of Lloydminster
Son: Brian and Amelia Mcllwrick of Fort Saskatchewan
Daughter: Donna and Calvin Clarke of Wainwright
One of hardest thing in life is losing a child and Ray and Val sadly lost their youngest son: Neil Mcllwrick 7 years ago.
Ray is predeceased by his parents: Ewert and Doris Mcllwrick
Both of his brothers: Ron Mcllwrick and infant brother Lloyd
One sister: Phyllis Mcllwrick
And sister-in-law: Lynn Gagnon.
Raymond was born in Lashburn Saskatchewan Hospital, April 5, 1939 to Doris and Ewert Mcllwrick
He was raised on a farm in what was called The Buzzard area near Lone Rock, Saskatchewan, the fourth of eight children. Ray's family farmed in the Battle River Hills. The family relocated to Lloydminster, where he completed his education.
His first job as a very young man was at Nelson Lumber.
His career as a truck driver began with Mills Transport and then hauling livestock for Roberge Bros.
Ray then furthered his education at NAIT in Edmonton, acquiring his papers as a machinist. He worked at Universal Industries as a machinist for 4-5 years.
He then started in the oilfield, when Ray and his brother Ron purchased Temor Oil, complete with a fleet of seven trucks in 1974.
The business grew rapidly from those 7 trucks to a fleet of one hundred. Ray operated Temor Oil for 16 years, at which time Ray decided to retire and sold Temor Oil.
He enjoyed retirement for the next few years, until he decided to invest in various ventures by helping his children start up their own companies.
With Ray's semi retirement, he enjoyed more family time at the cottage at Turtle Lake, boating, skiing, tubing and fishing.
During this time, Ray and Val became snowbirds and purchased a winter home in Surprise, Arizona. The highlight there, was being able to have the children and grandchildren vacationing with them in Arizona every winter.
As well, many of us, as family and friends enjoyed Ray and Val's hospitality in Arizona. It was an open-door policy along with an open invitation to any and all family who would come to Arizona. Everyone felt welcome.
Ray would drive anytime, night or day, to and from the airport. He would never hear of anyone taking a cab. Fred and Merna remember when Ray had to double trip out to the airport to pick them up, as they were unable to contact him to tell him that they had an eight-hour delay. They were the ultimate hosts by driving guests to the sights and highlights in Arizona, even though they had seen it numerous times before.
Ray contributed to his community. He enjoyed his time as a Rotary member since 1980. He proudly served as President for the club in 2002. Even when Ray struggled with his health and feeling very poorly, without complaint he cooked the steaks at the Rotary Lobster Fest, this past May, which he had done for every year previous. As well, Ray also served as a trustee for the United Church of Lloydminster.

As brothers and business partners Ray and Ron were proud to be named Oilmen of The Year in 1998.
One of the contributions that Ray, along with Ron, gave to the oil hauling industry was their design of a low-profile oil hauling trailer. Designed complete with a dump valve system to accommodate the overhead oil loading spout. In those days, this would allow the spout to be pulled away from the oil tank to unload the oil in the trailer. A trailer company manufacturer flew both of them to Montreal to help them with their design. Auntie Val and my mom flew with them making a holiday out of it. Although this was a great achievement, it also comes with a story. The short if it was that Ray got his head stuck in the elevator door.
Val commented there were two sides of Ray; when at work, it was all business and while at home it was all about the family.
Brian added that he grew up knowing the working man as he worked with his dad for 13 years. He also remembers a saying that his dad had, and he would simply say: If you're not here to do the job; someone else will.
When Ray and Val started their family, it was during a time, when there was opportunity for a man, who only had a chance to get a grade 9 education, to become successful. Ray had that strong work ethic and determination to do better for his family. His granddaughter, Raylene, would add, "and the wisdom to make it happen."
His children remember even though their dad put in long hours at work, he found time for family as well. They remember fun times at Sandy beach learning to swim and ski. Donna said they felt fortunate to be able to go away for those two weeks every summer for a family vacation.
As a side note and family history, I would like to add how our families were close
As most of you know Ray and brother Ron married sister's Val and Alice, so sisters married brothers. Ron and Alice are my parents. They each had four children, for a total of 8 kids. Starting with me on June 24, 1957 and ending with Ray and Val's daughter on the same day in June 1962. If you do the math, that is 8 kids in 5 years between the two families. Wow, what were they thinking! Lucky for us as cousins we grew up 3 doors apart from each other on 49 street. As close as ever, almost like siblings, we played hard and of course had a few disputes as well.
My family would join their two-week holidays to the mountains. Lots of fun had and as aunty Val said, never a dull moment. I remember that Uncle Ray would drive from point A to Point B, but my dad would stop at every pull out and read every plaque there was to read. Uncle Ray would be patiently, or not so patiently, waiting at point B. But as Brian reminded me, Ray was a truck driver and truck drivers drive to a destination with as few stops in between. Ray always made sure that we camped at a spot with a swimming pool nearby.
There were many excursions taken by our parents together as couples. Our parents never went on a holiday without coming home with a story or two about some antics happening that we still laugh about today.

They set out for Banff on their first ever holiday together. With a tent and gear packed they set off and drove until dark. I am thinking Uncle Ray was behind the wheel driving from that point A to Point B. They arrived in the park in the dark and found, what they thought was the perfect spot to set up the tent. Looked great in the dark and they wondered why no one took that spot? The next morning a park warden told them that they couldn't park on his lawn. It was laughed about for the rest of that trip and remembered to this day.
Another time, they were taking a ferry over to the Redwood Forest in BC. Both Uncle Ray and Dad were on deck, curious to see the operations of everything on their first ferry ride. Overhead was flocking with sea gulls; a depository was dropped on my dad's head running down his neck onto his shoulder. Uncle Raymond was laughing that unique laugh he had, until he cried. Then the gulls did another depository on Uncle Raymond's head, so things got even funnier for all four of them. They fixed the problem by cleaning up with their hankies. Later when on land and eating lunch, uncle took out his hankie to wipe his mouth, until auntie and mom started laughing. Uncle had such a weak stomach and the hankie stayed in the bush in the Redwood Forest.
I remember card games going until the wee hours of the morning with mom and auntie never winning because dad and uncle Ray would cheat until they won.
Val and Ray spent so many great holidays with other close friends over the years involving so much fun and laughter and most of all, a lot of memories.
Ray and Val's, happy place was the many years and every summer spent at Turtle Lake at the cottage with their children and then later with the addition of grandchildren and great grandchildren.
In the early years, family remember trying to barefoot ski. Most of it went badly with someone straddling a tree while leaving the sand or falling off the end of the dock when the ski's dug in. Ray thinking, he was a young buck, had to give it a try. He gave the big wave to hit it and when the boat was going as fast as it could, he removed the first ski and brought his foot onto the water to remove the second ski and caught that second ski with his toe sending him spiralling, like a ballerina. The landing, however, was not as graceful as a ballerina and he hurt his back which stuck with him for some time.
Ray was a talented singer, which a lot of people did not realize as he never shared that talent with everyone. Deb and Donna always enjoyed dancing with their dad as he would then sing while he danced. Other than his daughters, his favourite dance partner was his Valerie. Many dances were ringing in the New Year with friends and family at the Royal Purple celebrations.
Ray and Val took 5 memorable trips joined by Deb, Frank, Donna and Cal over the last several years.
- They enjoyed a St. Lawrence Cruise
- Rays favorite, The Rocky Mountaineer Rail Tour from Calgary through to BC.
- San Francisco tour

- A cruise from New Orleans down the Mississippi.
- And the Panama Canal Cruise.
Now that Ray is gone, the memories made on those trips are so much more special.
As you listen to Rays' family reminisce, you hear them speak of the family man. This man spent time with his children doing things they loved and as the years progressed, he had more time, wisdom and means to be able to enjoy time being a grandpa to his 9 grandchildren and a great grandpa to his 15 great grandchildren. As Val would say, he enjoyed all his grandchildren. Spoiling them seemed to be his greatest pleasure.
When young, the grandchildren and now the great grandchildren would ask grandpa if he would take them for a quad ride or a side-by-side ride, of course the answer was always, "Yes". As they were loading up onto the quad, they would ask grandpa "do you have your wallet?'' Because they always ended up at the ice cream shop and this is where Grandpa Ray was titled "THE-ICE CREAM GRANDPA". When there was no ice cream shop in site, he would always make sure his freezer was stocked. Rays' great granddaughter, Adeline who is four, called Grandma Deb to tell her "It's a very sad day today." and Deb, the concerned grandma, asked "why is it such a sad day today?" and Adeline answered, "ice cream grandpa died and isn't that a very sad day today grandma?"
Along with the spoiling came life lessons as well. Grandpa would sit back and let you do it the wrong way and then he would tell you how to do it the right way, which was most likely HIS way. He will forever be remembered for his special bond with his grandchildren and great grandchildren.
Ray was also an avid hunter and enjoyed regular fall hunting trips with Cal and friends, near Fox Creek and Swan Hills. Part of the excitement on these trips was packing all the gear, food, and ATVs. They overnighted in a large canvas hunting shelter. Two falls ago, he was so happy and proud to have hunted with his grandsons, Rick and Jesse, who joined their grandpa on a hunt. Ray did say he stayed and slept in a lodge, as roughing it in the shelter wasn't as warm and comfortable as it used to be when he was younger.
During one of these much-loved hunting trips, Cal recalls when Ray drew his knife and cut down firmly into the moose, to gut it, and his hand slipped from the handle of the knife across the blade, cutting a sizable cut into the palm of his hand. But no worries, the guys fixed that with duct tape so the hunt could continue.
On another trip, Ray broke the wire rim of his glasses. He could not see without them and seeing is certainly necessary when hunting. So once again, out came the duct tape. They made a rim for the lens with duct tape, it wasn't pretty, but it worked, and he looked like one of the Hanson Bros. Ray and Cal met Val and Donna at a restaurant when they came out of the bush, Ray looking like one of the Hanson Bros. and Cal not looking much better. Donna said to her mom "Oh my Gosh look at those two." The only thing worse than how they looked; was how they smelled. But I would imagine Ray and Cal were stinky and happy.
One of the many life lessons here sounds like you never go on a hunt without duct tape.

Ray was a guy that survived many occurrences that could have and did go wrong sometimes. So much so that Val and the family kept close tabs on where he was and what he was doing. He would never ask for help and could and would do it himself. (Until he was caught in action)
Deb recalls climbing two ladders to get to the second story of the cabin with her dad as he was on the roof alone trying to fix the satellite signal, keep in mind Deb is scared of heights. By the time they were done, they had a TV on the roof covered with a tarp to block the glare of the sun. Not sure if they fixed the issue but they both lived to tell the tale.
The life lesson here is you put yourself at risk to save the ones you love.
Cal remembers putting a metal roof on their cabin not many years ago. He looked around to see Ray up there ready to help .... in his flip flops. He had his tools but after some discussion, Ray left the roof with his flip flops and his tools. Donna found him mad, sitting in a chair doing nothing. Ray felt that nothing could stand in his way, even flip flops on a roof, at the young age of 80.
Life lesson leave your flip flops at home.
Ray would always stop at our cottage at the lake for a visit when we were there. A lot of the time, he was bandaged up from something gone wrong. He would tell Don and Lorne about it and they would be laughing, so it probably didn't follow safety protocol.
Two summers ago, when Ray came, dressed in his white overalls we were all sitting at the fire pit. He needed some metal roofing screws as the snow stop had come loose on his high storage shed. My question to him was, "do you have help and how are you doing it?". Nope… he didn't need help, he had an extension ladder and don't tell Valerie. Lorne gave him the needed screws and after he left, Fred and Lorne were discussing as to who should go help him. Lorne is afraid of heights, so Fred went to check up on him. When Fred got there, Ray was on the roof, after climbing up a rickety extension ladder, fully extended. At least Fred was there to hold the ladder and call someone if it went badly. I think he was in trouble when he got home.
The life lesson here is "What happens on the Roof stays on the roof."
We could say that the Mcllwrick stubbornness got him in a few wrecks. Some of us Mcllwrick's, would have to say that we share that stubborn gene. It is strong in the genetics. Brian laughing said his dad wasn't stubborn; he was very stubborn. Brian fully admits he inherited the gene, for sure.
Everyone here today, will have a story or a memory of Ray as a husband, father, grandfather, great grandfather, brother, brother-in-law, uncle or as a friend. Please share those memories with his family during the lunch.
His sister May was unable to attend today due to her health but when I asked her if she had a message that she would like to pass onto the family: she simply said: "I will miss him terribly"
I would conclude today by saying:

When a person leaves this world; the thing they leave behind of the greatest value; is their legacy.
Ray's legacy was a successful combination of a businessman and a family man.
The biggest gift that Ray and Val gave to their family started with a small cottage at Turtle lake. That small cottage at Turtle Lake has grown to three cottages all in a row. The connection that has started will continue on to future generations.
Please take value and look back on the gift that Ice Cream Grandpa left.
A personal note from auntie Valerie:
Ray and I have had many close, lifelong friends over the years. They shared many holidays together with so many of them, with a lot of antics, laughs and priceless memories to be cherished.
I appreciate those friends and family that are here and those that couldn't make it today.
I also really appreciate our friends from Arizona, especially including, Mick and Mary Kaye Klabunde who made the trip to Canada to be with me today. Thank you! Ray was a private person but had a unique relationship with Mick and felt able to talk with Mick about anything. Both Ray and I appreciated that.
In my last thought:
Uncle Ray loved and worried about Auntie Valerie, until he couldn't anymore, but left with his final words to her: BE STRONG.
Tribute by Raelene Lorenz:
Grandpa played such an active role in our lives and our children's lives. I think it kept him young at heart spending so much time with all of us.
He could have a tough exterior, but he had a huge marshmallow heart and that softened with each and every grandchild. The great grandchildren held the softest part of his heart and he made sure to spoil them rotten. They usually didn't hear the word no. He especially loved to be the one to buy them a new bike and always had an ice cream for right before supper. It brought him so much joy to see the happiness on each and every one of their little faces.
Many of us travelled to Arizona to spend time with Grandma & Grandpa. He was so proud to buy his winter home in the sunshine and he couldn't wait for all the visitors to come. I was lucky enough to go with what I counted to be 12 times. It truly was a highlight for me to spend that quality time with my grandparents and have my children get to enjoy them as well. He always made sure the pool and hot tub were heated to ridiculously warm temps so we all could enjoy it and there were countless rides on the golf cart with the great grandkids to Burger King for lunch.
Family was huge to him and it was so important that we were all together over the holidays, birthdays and all sorts of celebrations. But we didn't all come around because it was asked of us, we came around because we wanted to. We knew he loved us all so deeply and we loved him too.
He was one of the most generous men I know. He worked very very hard to build a successful life for his family and he always made sure we had what we needed and we were all taken care of. We saw the work he put in and respected him dearly for it. He was a smart, honest, independent, self-employed businessman and that trait carried on through the generations. He was always so proud with each family members success in their jobs and especially in being self employed and putting in the hard work.
Curtis, Jesse, Deryk, Dana, Rick and I spent each and every summer with our grandparents and family for 2 months at the lake where so many countless memories were made.
-We always looked forward to the boat rides to the store across the lake for ice cream or the quad rides in the trailer. Grandpa always hauled in a huge pile of sand for us to play with every summer and carried on the tradition with the great grandkids.
He made sure that every Monday when he was headed back to the lake from Rotary that he brought Heidi's donuts for a treat 'for us kids' but he was the one who enjoyed the treats the most.
He could often be found in his old cutoff jean shorts and his black rubber boots fixing something in and out of the water. It always seemed like a great outfit choice to him until he was welding and got a piece of metal in his boot. After that duct tape soon followed to be added to his boots but the outfit remained all those years. You could hear him coming for a mile with his boots sloshing with water in them.
Curt remembers when we were fairly young one year Grandpa was working on the dock or the lift and Curtis turned and looked away and then turned back and grandpa was out of sight ... except his hat it was floating on the top of the water. He walked right off the end of the dock, clothes, wallet and all.
Grandma & Grandpa were there to teach us to ski on the mountain and the lake. How to drive a jet ski, quad and boat way before the legal age. Even buying the little green metal boat that Jesse drove in circles all summer long at about age 8 or 9. It brought him so much joy to see his hard work over the years be enjoyed at the lake with family.
We all knew that if it was equipment of Grandpa's that we were expected to take care of it. Rick said that all went out the window the first year they went hunting together and grandpa got so stuck with the quad and it took 30 minutes to winch him out of the mud. After that the general rule was go where grandpa goes and do what grandpa does. He was the hardest of all on all his toys.
When Curt and Rick were about 4 or 5 grandpa bought them their first little ski doos. Of course he thought Rick was ready for it and let him drive around the shop yard driving it into a semi tire, he said his famous 'whoops' and a giggled and started it up again.
Dana and Deryk both remember the first Oilers game that Grandpa took them to showing the love of the team. Grandma and Grandpa always loved the Oilers and that love has continued on through the generations. Dana would be asked why he cheered for the Oilers 'cuz grandpa did'
Jesse has fond memories of when Grandpa used to pick him up, grab McDonalds and would head west to watch the construction of the Walmart area. He would pull into the ditch, put Jesse in the box of his truck with a happy meal so he could watch the tractors work. He would always bring a couch pillow so he could lean up against the tire and have a nap in the ditch. Deryk remembers that one year skiing grandpa did a jump and bellyflopped into the snow while his skiis detached and stabbed into a snow bank. The funniest part of it all was as Dana, Deryk and Jesse were watching grandpa fall that Dana soon followed grandpa's tracks ending the exact same way.
Rick and Jesse spend many hunting trips listening to grandpa tell the same 10 stories around the campfire and watching him laugh at them only the way grandpa could. One year Grandpa was found climbing a tree and hanging out on a limb to miss the moose when the branch broke and he fell on the ground scaring all the animals away. He could usually be found coming back from hunting with duct tape on his hand from cutting himself. He wasn't the most graceful and was usually injuring himself in some way. In the last few years hunting turned more into driving around in the side by side, until it was time for an afternoon nap and enjoying an oilers game on the radio at dusk.
Rick and I joked that when someone would tick him often he could often be heard uttering the phrase 'tie his part to a tree stump and kick him over backwards'
Grandpa had high expectations of us and we knew it. If you screwed something up he didn't have a problem letting you know but there was always a lesson to be learned in all of it. He taught us so much over the years. Hard work was important, a handshake meant something, you always followed through with a deal and family was the most important of all.
Grandma and grandpa loved each other so much. It was a love we could all see and feel. Near the end I was able to spend many days just popping in to say hi, sitting with grandma as grandpa slept. Watching the patience, love, and strength my grandma has shown to grandpa in is final months is truly special. On one of his final days as she cared for him, I could hear him simply thanking her for something she had done for him but it came from a much deeper place in his heart, I could hear it in his voice. He knew how much she cared for and loved him and was relieved to spend his final days at home with her. He loved her so very much. As hard as it was to see him sick, I know he is no longer in pain. We got to enjoy him for so many happy years.
And as I explained to my boys with the loss of grandpa ....
He lived a long happy, mostly healthy life and many people don't have that opportunity and when we feel the strong emotions of sadness and tears it's only because we have such happy memories of him in our hearts. The tears will fade but the memories are something we will cherish forever.
And I just want to end with a special message that Elizabeth who is one my niece and one of the great grandchildren sent on her own to grandma
I'm so sorry about Great Grandpa, I hope you're doing alright, I'm devastated. So is dad. He has stayed home from work he's that sad, we're all staying home from school as well, I hope you are ok. I know how you must be feeling.
Memorial Service
2:00 pm
Friday, December 9, 2022
Grace United Church
4708 - 50 Avenue
Lloydminster, Alberta, Canada
Online Memory & Photo Sharing Event
Ongoing
Online Event
About this Event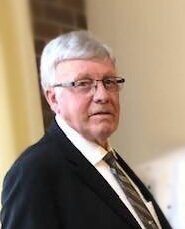 In Loving Memory
Ray McIlwrick
1939 - 2022
Look inside to read what others have shared
Family and friends are coming together online to create a special keepsake. Every memory left on the online obituary will be automatically included in this book.
5101 - 50 Street
Lloydminster, Alberta T9V 0M2