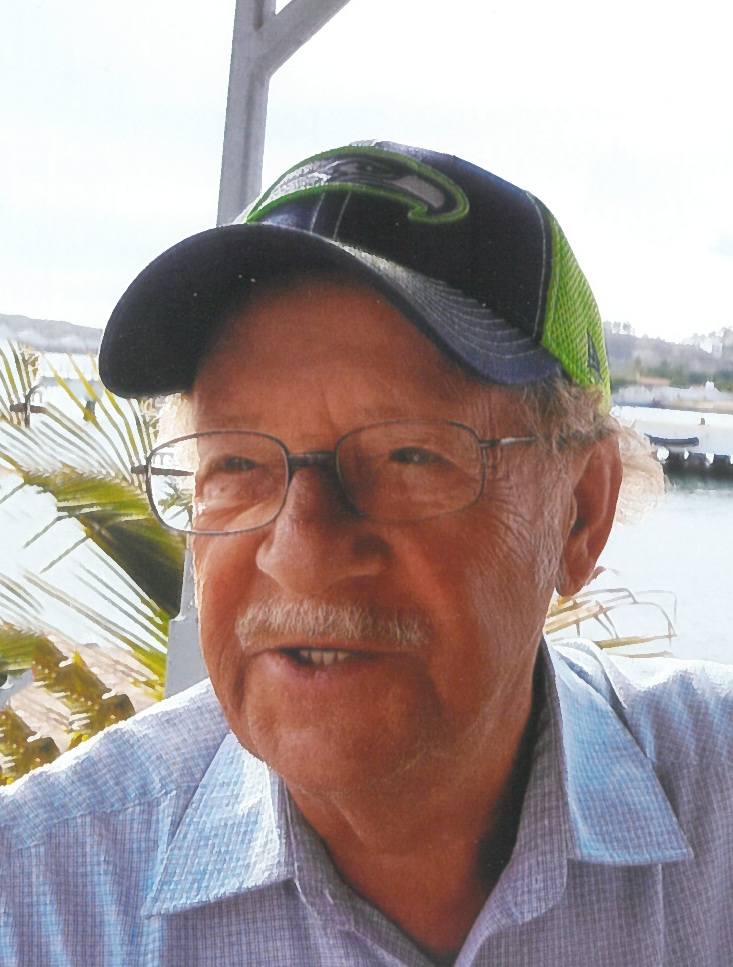 Obituary of Harvey Bodnard
On Saturday January 14, 2023 Harvey Edwin Bodnard passed away peacefully at Lloydminster Hospital at the age of 81 years.
Harvey is survived by: his loving wife of 56 years, Wilma.
Harvey was predeceased by: his son, Scott Preston Bodnard; parents, John and Beatrice Bodnard; sister, Evelyn Swartz; and brothers, Stanley and Leslie Bodnard.
Harvey was born in Spalding, Sask, on October 27, 1941, the youngest of the family. He attended a small country school, Diamond Willow, and he attended High School in Englefeld, Sask.
He worked with his dad and brothers on the farm and on the Dept. of Highways in summers when he was going to University for 2 years. Harvey then attended Teachers College in 1962 where he met Wilma, they were in the same classroom.
Harvey started teaching in Lloydminster at Queen Elizabeth School in 1963, grades 4-5, and 1 year as Principal. He left teaching after 9 years and went into the Business World in 1972 and became an import wholesaler for 3 dimensional products and travelled Alberta, Saskatchewan and Northern B.C. A gentleman friend offered to buy his business in 1975, so he sold the business and bought the property at 3006-51 A Ave and Nelson Lumber started building the house. He worked at landscaping and working in the basement while Wilma was at University in Saskatoon on sabatical leave.
Harvey took a lab course at the canola plant for one year. His love of cars got him into car sales and sold cars at the Chev Olds dealership and then at Chrysler dealership.
By luck, Harvey was invited by Chris and Pauline Gislason to join Town Country Realty Business. He really liked meeting and working with people. After working his way up, he became a broker in the business and served on the Real Estate Board. Several years in a row, Harvey received awards for most sales in a year. He always said he was lucky to have experienced several occupations, meeting so many people and doing what he wanted.
Harvey joined the Kiwanis Club in February 1984 where he received several awards and the highest award along with Dick Conley for contributing to the growth and work of Kiwanis. He served on various committees and on the board.
Harvey loved our dogs - 3 small poodles. He was a storyteller and had many jokes to tell. He remembered them all and emphasized the punch lines. He had a very good memory, was strong in his communications and had a very compassionate side to him.
Harvey took pride in his vehicle and went to many car shows and sometimes entered. He could carry on a conversation with anyone and had a good memory for names. He was a cap collector from wherever we travelled and sports caps he loved.
He and Wilma have travelled to Lakeland, Florida several times with friends on golfing holidays and went with Hemsworth's and Nykolaychuk's on a South American cruise over Christmas Holidays 1978-1979.
Summer of 1983, a cabin was built at Turtle Lake near the water where Summer or Winter fun was had by everyone who went there. Many forms of entertainment were had on boats, seadoos, quads, waterskiing, snowmobiling and sitting by the fire.
Harvey, as you can see in the pictures, helped in the designing of the Lloydminster flag which hangs in City Hall.
"A message for my family and friends: Farewell my friends and family. You have all been in my thoughts throughout my years. I've lived my life how I wanted to live, done things I wanted to do. However you remember me, is up to you."
A Celebration of Life for Harvey will be conducted from Lloydminster Legacy Centre, Lloydminster, Alberta on Saturday, February 4, 2023 at 2:00 PM.
Donations in memory of Harvey may be to Lloydminster Regional Health Foundation.
Harvey's memorial card can be viewed or downloaded from the link below.
https://indd.adobe.com/view/3d9d3629-a8a4-41bf-9ce4-c821a1c22f5c
Celebration of Life
2:00 pm
Saturday, February 4, 2023
Legacy Centre
5101 46 Street
Lloydminster, Alberta, Canada
Share Your Memory of
Harvey
5101 - 50 Street
Lloydminster, Alberta T9V 0M2